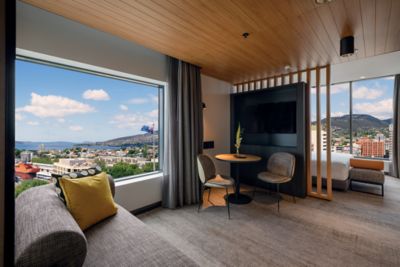 The 1st Mövenpick in Australia located in Hobart city centre
Located in the heart of picturesque Hobart, Movenpick Hotel Hobart is a place to savour life and create unforgettable moments. The 3rd tallest building in Hobart, soak up the best views in town. The hotel's 221 elegant rooms and suites offer unique Tasmanian inspired design and spectacular harbour and city views. 
Don't miss the hotel's famous free daily 'Chocolate Hour' plus free Mövenpick ice cream for children 12 years and under. Conditions apply. 
The temptation to explore this historical city beckons. Discover why Lonely Planet has called Hobart one of the top 10 destinations to visit, with award winning restaurant and bars, galleries and specialty shops just outside your door.
Restaurants & Bars
The Place to Savour Life
We believe in indulgence done right, treating our guests to deliciously fresh cuisine, abundant treats and flavours that are unmistakably Mövenpick, all served with a generous portion of heartfelt care.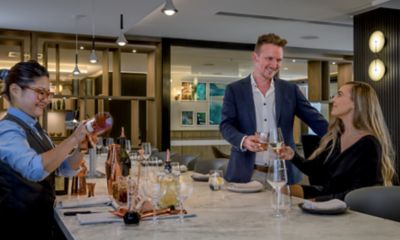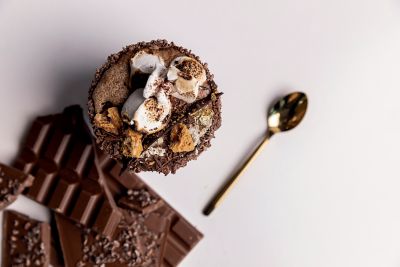 scroll up for previous option
Chocolate Hour
Tick-tock, it's mmm-o'clock, with all our hotels and resorts serving up 60 mouth-watering minutes of cocoa indulgence every afternoon, making sure your day's a delicious one. Mövenpick Hobart hosts 'Chocolate Hour' in the hotel lobby from 3.30pm to 4.30pm daily with complimentary house baked treats. Serious chocolate lovers can also enjoy the hotel's 'Chocology' packages served in Tesoro Restaurant, an indulgent alternative to high tea in Hobart.
scroll to show detail options
Facilities & Activities
Where Life Tastes Sweeter
Help yourself to the good life at Mövenpick. From exploring Hobart's historic city centre to indulgent spa time, soaking up the view or an energising workout, we invite you to drink it all in.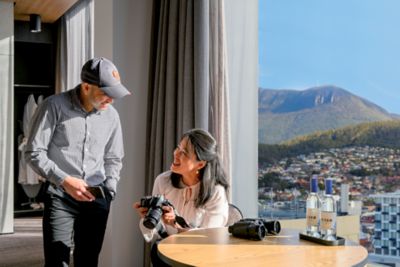 Meetings & Celebrations
Memorable Meetings & Sparkling Celebrations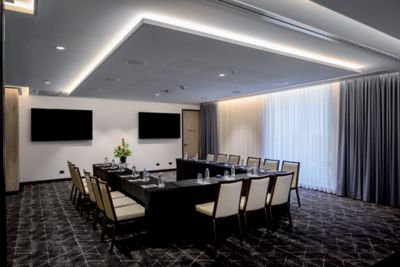 scroll up for previous option
Meetings that satisfy
With enticing venues and a menu of professional services, our meetings solutions are a recipe for success.
Find out more
scroll to show detail options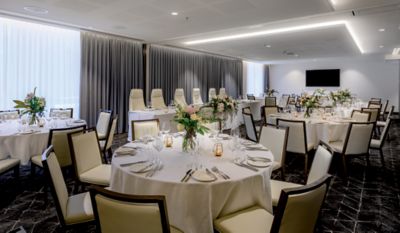 scroll up for previous option
Events bursting with flavour
With a touch of sugar, spice and everything nice, we'll help you celebrate life's rich moments.
Find out more
scroll to show detail options
Practical Information
Practical Information
Frequently asked questions
PARKING is available for $35 per car, per day. Access to our valet parking drop-off and pick-up area is located immediately outside the hotel on Elizabeth St Bus Mall. Please disregard "No entry" signage. Local vehicle access is permitted.
BREAKFAST is à la carte and served at Tesoro Restaurant 7 days a week, 6.30am to 10am.