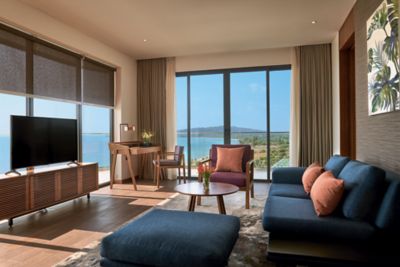 Mövenpick Resort Waverly Phu Quoc
Mövenpick Resort Waverly Phu Quoc
Step into paradise at the 5-star Mövenpick Resort Waverly Phu Quoc, located on Ong Lang beach on the west coast of Phu Quoc island. Whether you are looking for a family adventure, a romantic getaway or a group incentive trip, you will find everything you need right here at our family-friendly resort in Phu Quoc.
All the luxury hotel rooms have been designed in a contemporary style using a subtle blend of soft and, refreshing tones, as well as an element of natural touches.
Our culinary team invites you to explore our restaurant, bars and beach club offering our signature dishes, innovative cocktails and of course the famous Mövenpick  "Chocolate Hour". Relax by the pool, unwind with a massage, embark on a culinary journey and simply enjoy the tranquil surroundings of Phu Quoc. We can guarantee that you will have a memorable island experience when staying with us.
No trip to Phu Quoc would be the same without experiencing the spectacular sunsets so sit back, sip and savor the breathtaking views.
The Residence and The Villas are located within the resort. Please check out Mövenpick Residences Phu Quoc for more details. At Mövenpick Resort Waverly Phu Quoc, we make moments.
The Place to Savour Life
We believe in indulgence done right, treating our guests at Mövenpick Resort Waverly Phu Quoc with a culinary heritage of excellence and innovation in each and every dish, all served with a generous portion of heartfelt care.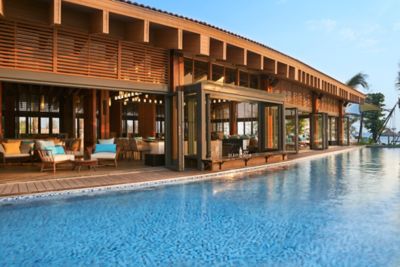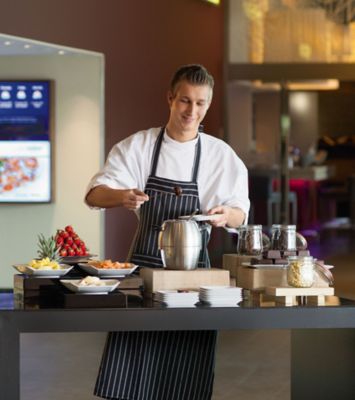 scroll up for previous option
Chocolate Hour
Come and enjoy the famous Mövenpick Chocolate Hour served daily at Waverly Lounge. Delicious complimentary chocolate creations are served just for you one hour every single day.
scroll to show detail options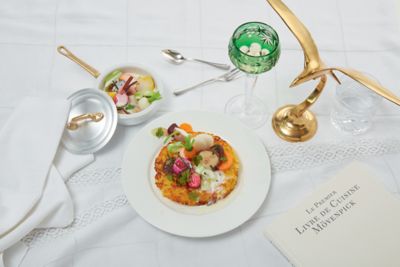 scroll up for previous option
Signature Flavours
Tantalise your taste buds at The Islander with our Swiss signature dishes. Our culinary team are here to awaken your senses and showcase their specialities.
scroll to show detail options
Facilities & Activities
Where Life Tastes Sweeter
Help yourself to the good life at Mövenpick Resort Waverly Phu Quoc. From pool days soaking up the sun to idyllic beaches, romantic sunsets, evergreen forests, and local markets, we invite you to take it all in and escape the bustling city life.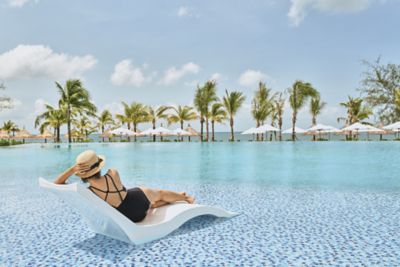 Meetings & Celebrations
Memorable Meetings & Sparkling Celebrations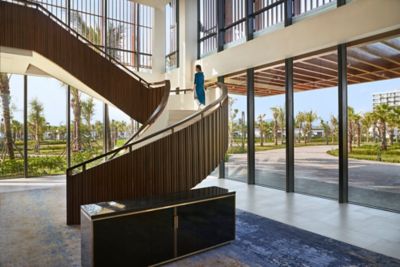 scroll up for previous option
Meetings that satisfy
Provide your guests with a memorable island event experience at Mövenpick Resort Waverly Phu Quoc. Whether it is a small executive getaway, a company-wide team building or year-end gala dinner, our meetings and events solutions are a recipe for success at our 5-star resort in Phu Quoc.
Find out more
scroll to show detail options
Practical Information
Practical Information
Reviews
992franciskas
28/09/2022 From Tripadvisor
Massage
Amazing massage by Nguyen. She was very friendly and attentive. I had an aloe Vera wrap and massage done and I felt like I was in heaven! The team is very professional and inviting so it really sets the atmosphere. The welcome tea that is presented is amazing!!
59giangn
28/09/2022 From Tripadvisor
Memorable vacation at Movenpick Resort Waverly Phu Quoc
This is the third time I travelled to Phu Quoc. The first 2 times were for mostly travelling with my parents. For this time, I did not want to travel but relax totally in a peaceful resort. As recommended from my friend, I chose Movenpick Resort Waverly Phu Quoc for my 3 - day vacation and everything here was beyond my expectation. I am picky about location, view and room size. The Superior King Room Sea View with balcony on the 7th floor totally satisfied me: the room overlooks beautiful sea, a peaceful pond, a big swimming pool, green trees and well arranged villas. This is a really spacious room with the modern design and new luxurious furniture. I recommend couples to choose this kind of room because the design and the view can help add more romantic moments :-). Another thing I was impressed is variety of food for breakfast and dinner. Even though I had late breakfasts normally at 9am during my stay, when I come to the restaurant, the food was still filled up, which made me feel being fully served. The food is diversified at different sections: western food, Vietnamese food, kinds of breads, cakes, drinks... with cultural arrangement. What a coincidence is that on my first day there (17 Sep) there was October fest happening, and even though I came to dinner at Islander restaurant at around 9pm, there were still lots of food waiting for me :-). There is no other resorts/ hotels I stayed with generous, various and delicious serving of food like this resort. One plus point for the restaurant is the view: sitting anywhere you still have good view: green trees view or big beautiful swimming pool view. Therefore, even though I had breakfasts alone, I felt really comfortable :-) Also, on my first day, luckily I could join foam party at the main swimming pool. You should try this. Lots of fun :-) While you are enjoying your swimming, you can also enjoy happy dance from resort staff and live DJ by the pool by a non-Vietnamese DJ with fun and seemingly always smiling and happy face :-) The atmosphere around the pool was really lively which I have not had in other resorts/ hotels. So great time! Ah, one more thing: you can have great sunset view from Aura bar. Remember to go there at around 5pm, ordering some drinks, food and waiting to watch the sunset. Aura bar is next to the pool, and overview the beautiful pool, which is also so fantastic. I travelled alone, so I did not take lots of photos, but there are many spots within the resorts for you to check in, selfies: beautiful swimming pools, lobby area, gardens... One interesting thing is many families with children choose to stay here than other resorts. I talked with some and they shared that when they stayed here, they can send their children to kids club of the resort for free then they can enjoy their own time together. At that kids club, there are many different activities for the kids to do like painting ... In fact, Movenpick resort is the really unique one I have ever known and I have had such a memorable time to enjoy myself. Yes, I will introduce to my friends for their family vacation too.
NhutxLuv
28/09/2022 From Tripadvisor
Excellent High quality Restaurant and service
Delicious high quality food. We ordered the pork knuckles (very crispy), chicken schnitzel, fettuccini and duck. Food was delicious, and service was attentive and thoughtful. The restaurant was beautful and we got complimentary yummy bread. We highly recommend the restaurant and hotel.
189th_on
26/09/2022 From Tripadvisor
Movenpick Resort Waverly - Phu Quoc food experiences in one place
We visited here in raining season but it was not affected to our most enjoyable time. We had experienced in all the restaurants in the resort: Islander (best breakfast ever in town), Aura and Lang Chai. Food was delicious and services were amazing. Staffs were friendly and helpful as they always keep asking you what you need or what they can assist 😊😊😊
Mnguyen1995
26/09/2022 From Tripadvisor
Amazing resort in Phu Quoc island
We spent 3 nights here and just enjoyed in the resort, the view is very chill in the evening(sunset's romantic if the weather is not raining), room was very organize, I and my family really like the form party. We had dinner and breakfast at the islander restaurant, the food was so multiform my son like the german food, and Juan recommended for us many dishes and told about oktoberfest's story( the first time we heard) We will come back soon and tell to my friend about your resort, thanks