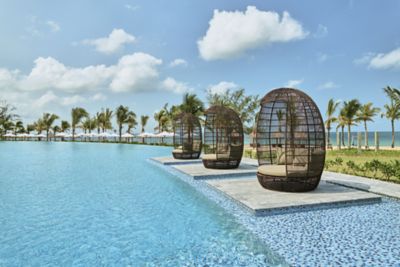 Mövenpick Resort Waverly Phu Quoc
Restaurants & Bars
The Place to Savour Life
We believe in indulgence done right, treating our guests to deliciously fresh cuisine, abundant treats and flavours that are unmistakably Mövenpick, all served with a generous portion of heartfelt care.
Facilities & Activities
Where Life Tastes Sweeter
Help yourself to the good life at Mövenpick. From sunny pool days to indulgent spa time, energising workouts to immersive cultural experiences, we invite you to drink it all in.
Meetings & Celebrations
Memorable Meetings & Sparkling Celebrations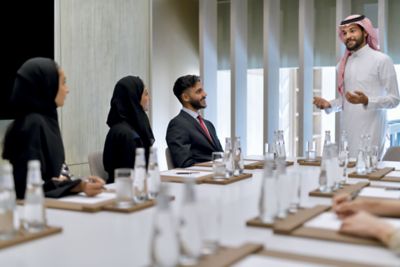 scroll up for previous option
Meetings that satisfy
With enticing venues and a menu of professional services, our meetings solutions are a recipe for success.
Find out more
scroll to show detail options
Practical Information
Practical Information
Reviews
717I
25/05/2022 From Tripadvisor
Loved our stay
Stayed twice in 2022 and both times enjoyed our stay. Modern facilities, beautiful grounds, clean beach, splendid sea view, friendly staff addressed all the issues quickly and efficiently. Kids loved kids club and activities ran by Ms Pink and & team (cooking, decorating, clay, board games, games near pool). I also appreciated the fact there were no screens for kids.
2Hardtops
18/05/2022 From Tripadvisor
Outstanding
I cannot speak highly enough of this place. Ocean view room was excellent and more like an apartment, pool is massive, beach is cleaned daily, food was good and staff are all very good at what they do. Highly recommended.
ngmtuyen
17/05/2022 From Tripadvisor
Nghỉ dưỡng
Luxury villa, fully equipped, friendly staff. especially the two receptionists, Hieu and Demi, are very happy and enthusiastic, making me and my friends feel very welcome when coming to this resort. If we have a chance to come back to Phu Quoc, we will definitely come back to Movenpick.
302nhutt
14/05/2022 From Tripadvisor
Good service and friendly staffs
The staffs are very helpful, and adapt quickly. The cooking class is so fun. I and my child had a great experience making pizza, she love it so much. Specially the cheese. My child got 2 cups. Thanks to Lily, Em and Nguyen from Kid's club so much!
Steppefox1
06/05/2022 From Tripadvisor
Amazing stay over Chrismas and New Year
We stayed with our children over Christmas and New Year in the Waverly Moevenpick Phu Quoc. We appreciated the stay very much. The hotel is located in a very nice part of Phu Quoc island in the northwest. It has villas and apartments, a beautiful beach and several pools. Services and events are excellent, like Kids' Club, Gym, painting courses or the Christmas and New Year's parties. Breakfast buffet includes a delicious range of Western and Asian cuisine. The staff is very kind, especially manager Mr Trung was extremely supportive. Big thanks to him and his team, who made our stay unforgettable. We will definetly come back.