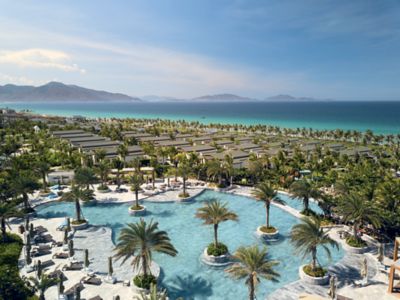 Mövenpick Resort Cam Ranh
Stylish Luxury Resort in Cam Ranh
A stylishly modern family resort which is ideal for discerning holidaymakers and corporate guests alike. Mövenpick Resort Cam Ranh offers the latest luxury comforts and exceptional service in well-appointed rooms, individual pool villas and apartments. The large gardens around the resort add tropical colour and warmth to the space creating the perfect events venue for intimate wedding celebrations, dinners, and parties. The 5 star resort offers views across the 17km long white sand beach, considered one of the jewels of Vietnam's vast coastline.
Guests at Mövenpick Resort Cam Ranh can expect culinary delights across our four food and beverage outlets including restaurants, bars and a club on the beach. We offer a range of cuisines to suit everyone's tastes from international and local delights to Bavarian and Swiss specialties. 
The wide variety of facilities within the resort satisfies every taste and need to suit the whole family, as a self-contained destination located directly on the beach in Cam Ranh, Vietnam. Explore the Swiss Village, our entertainment complex offering fun activities for the whole family. Relax and energise in our fitness centre with state-of-the-art equipment or join our yoga classes. Enjoy a revitalising spa treatment at Serenity Spa and relax in our foot reflexology area or experience zone.
Restaurants & Bars
The Place to Savour Life
We believe in indulgence done right, treating our guests to local fresh cuisine, mouth-watering treats and enticing flavours with an assortment of delecatable dining offers available at Mövenpick Resort Cam Ranh for the whole family to enjoy.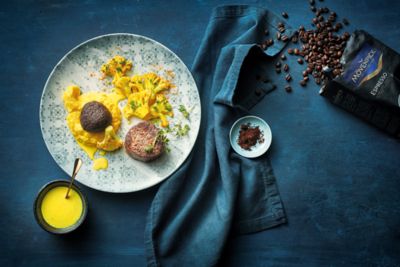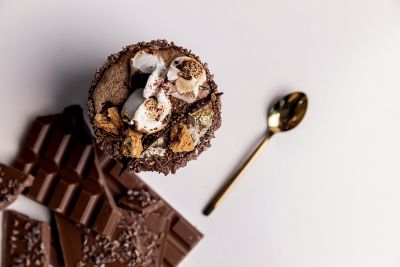 scroll up for previous option
Chocolate Hour
Tick-tock, it's mmm-o'clock., Indulge in 60 mouth-watering minutes of cocoa indulgence every afternoon at Mövenpick Resort Cam Ranh. with our complimentary bite-sized chocolate treats served during The Mövenpick Chocolate Hour from 4.00 pm to 5.00 pm.
scroll to show detail options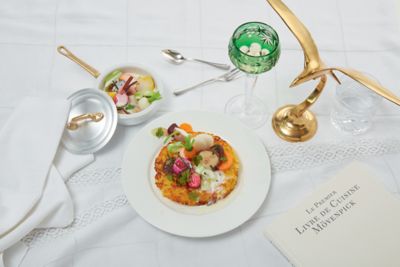 scroll up for previous option
Signature Flavours
Swiss dishes like you've never tasted before. Head to Chubeli beer house, a modern Munich-style beer restaurant, offering Bavarian and Swiss specialties that are, prepared with care and served from the heart.
scroll to show detail options
Facilities & Activities
Where Life Tastes Sweeter
Help yourself to the good life at Mövenpick Resort Cam Rahn. From sunny beach days with the family to indulgent spa time at Serenity Spa, energising workouts to yoga classes, we invite you to take it all in.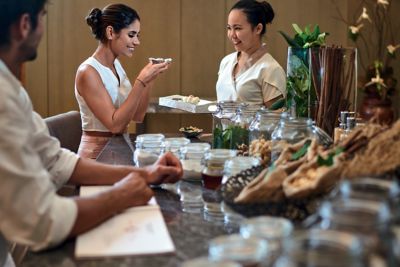 Meetings & Celebrations
Memorable Meetings & Sparkling Celebrations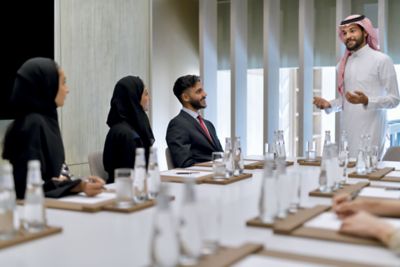 scroll up for previous option
Meetings that satisfy
Events large and small are perfectly hosted at Mövenpick Resort Cam Ranh. Three multi-function rooms offer varied spaces for meetings to group dinners. in Cam Rahn With enticing venues and a menu of professional services, our meetings solutions are a recipe for success.
Find out more
scroll to show detail options
Practical Information
Practical Information
Reviews
Gonenko
22/09/2022 From Tripadvisor
Amazing stay!!! Highly recommended
We stayed at Movenpick Cam Ranh for 2 nights, and it was lovely! Breakfast was great! We had a private pool Villa with a beachfront view Everything was magical! Room was big and beautiful and it was very nice to relax by the pool! Thank you for an amazing stay Definetly will come back!
davidvousa
04/09/2022 From Tripadvisor
Poor servicece
The front desk team is not professional compared to 5- star hotels, like a hotel for cheap tours The equipment in the room is inferior, The security of the system is not safe I do not recommend It is not or luxury hotel.
chris315smith
02/09/2022 From Tripadvisor
Nice resort experience spoiled by very poor check in procedures leaving hundreds of guests angry and frustrated.
Arrived at 12 midday to check in. I asked for early check in and was told no rooms were ready. I had 3 children so asked for them to notify me as soon as a 3 bed villa which I booked was ready. It returned to check in every 30 minutes to be given the same message. No rooms are ready. The reception was like an airport when all the flights are delayed. People sitting on the floor as not enough seating for the people waiting. At 14:55 I told the receptionist either give me a room in the next 5 minutes or refund me and I will go to another resort locally. This obviously did the trick as one minute later the manager gave me the key card to the villa I had booked. It is was obvious from the frustrations of many guests there was not enough house keeping staff to get the rooms ready on time. I have been travelling for over 30 years round Asia and this my worst check in experience in all my hotel stays.
KathyDDao
02/09/2022 From Tripadvisor
Bad time to stay
Resort is apparently understaffed during National holidays. It's 3pm and reception area is packed with people without room. People are tired and frustrated. We arrived and waited 2 hours without room. Even 3pm is checkin time, we have no room.
458pawins
31/08/2022 From Tripadvisor
Great resort but with preferential treatment for Koreans with horrible check in experience
We checked in on Sept 1 2022 at 11:40am. We went to the check in counter and the lady front reception asked us to be seated said "she is serving a Family" We waited for 20 minutes until lunch time and she never called us back but she checked in 2 group of Korean customers that came "after us" . The front manager who wear pink color spent about 10'minutes explaining about facilities to another Korean family that is sitting next to us (stay only 2 days while we boomed villa for 4 days 3 nights). Our family was left neglected for 25 minutes and children started to be hungry. All these time no welcome drinks being offered. All guests left reception area leaving our family hungry and annoyed. When we were checked into the room , the hotel reception gave us the villa that is the furthest from all facilities (all towards the end of the rest , far from all facilities and restaurants) . This is 2nd time we are staying at Movenpick Nha Trang and the first experience was much better. Cannot believe that 3 group of Korean customers got special treatment while we also pay same amount of money (or more). Very disappointing and unhappy start to our long holiday :( :( :(