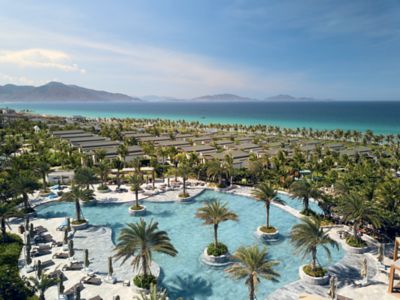 Mövenpick Resort Cam Ranh
Restaurants & Bars
The Place to Savour Life
We believe in indulgence done right, treating our guests to deliciously fresh cuisine, abundant treats and flavours that are unmistakably Mövenpick, all served with a generous portion of heartfelt care.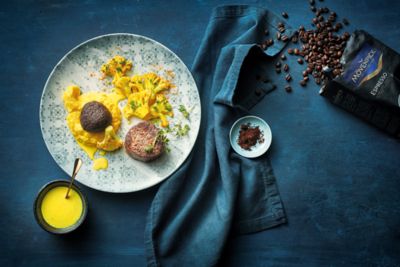 Facilities & Activities
Where Life Tastes Sweeter
Help yourself to the good life at Mövenpick. From sunny pool days to indulgent spa time, energising workouts to immersive cultural experiences, we invite you to drink it all in.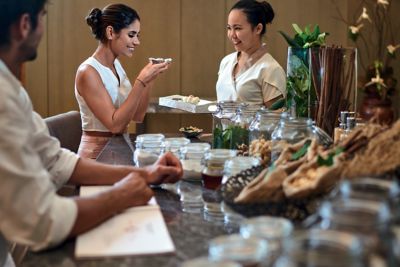 Meetings & Celebrations
Memorable Meetings & Sparkling Celebrations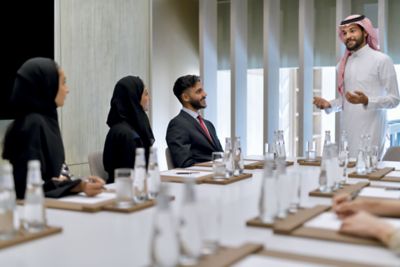 scroll up for previous option
Meetings that satisfy
With enticing venues and a menu of professional services, our meetings solutions are a recipe for success.
Find out more
scroll to show detail options
Practical Information
Practical Information
Reviews
Cyrix_05
30/06/2022 From Tripadvisor
Terrible Service and a disgrace to the Movenpick brand and Accor group
Wrote a review directly to Accor but did not get a reply so I thought I would post it here. Stayed here towards the End of the Tet Holidays and it was a big mistake. The hotel was very full due to the peak travel season which is understandable but that seems to be their excuse to be lousy at everything else. The F&B is the biggest joke in this establishment. The food quality is terrible and below par in all the restaurants EXCEPT for the German restaurant where the food was good but the reservation system completely flawed. If u make a booking there say at 8pm even if u are there at 7pm they won't let u sit even u tell them u will certainly be out by 8pm. They prefer to keep the table empty. Only when we say another family leave, we tell the wait staff if we can occupy the table did they agree. Completely hopeless. The Chefs should be sent back to culinary school. Breakfast was terrible, they had juice served in pathetic shot glasses. Biggest joke was the Caucasian head chef standing around the breakfast buffet smiling while terrible food was being served. Better spend more time in the kitchen. On the last night of our stay the hot water in the hotel was not working and we had 12 hours of no hot water despite the hotel staff coming to our rooms multiple times to "try and fix" only for them to come back and say "System is overloaded due to heavy capacity". Went to the front desk the next morning to complain to the front office manager directly. Surprise surprise he is not there. Left my number for him to call me back. Never did. Upon checkout staff did not even bother to ask how was my stay. Better to bugger off so they can get the next guest in. The only saving grace for this place is the pool and the beach. However u can be sure I will never be back to this lousy place.
Louis-LVP
29/06/2022 From Tripadvisor
All acceptable at this price. F&B need improved...
We spent our summer vacation in Nha trang, booked 2 nights here. All good but food is not really good and not various. We can not make a cup of capuchino due to broken cafe espresso machine. Simple and normal dishes. Clean swimming pool, nice hotel. That's fine if you dont really need perfect services ...nice beach nha trang, clean and nice weather on holidays
L5619OUanhn
29/06/2022 From Tripadvisor
Good resort for families with kids but fell short on few things
Movenpick is a great resort in Cam Ranh, however it fell short on delivering some of very important aspects which I will list in the following. Hopefully the leadership team will take these suggestions to improve Movenpick because it does possess great potentials to be one of the best resorts for families with kids. Things our family really liked about this resort: - The room design is very well thought. All the features are modern and practical. The hotel rooms have exceptional outstanding view. Compared to other resorts, the size of Movenpick hotel room is more spacious. - Complementary soft drinks in the fridge is a very nice touch. We were pleasantly surprised upon discovering this gift. - Having specifically tailored to families with young children, Movenpick has several water slides and pools. The lifeguards presented in every pools, including by the beach and they even rode a jetski to ensure no one is swimming too far out. - The staffs were very polite. Overall, we did enjoy our stay and want to go back. Things Movenpick needs to improve before it became a bigger problem that can drive people away: - Lack of seating area in the main lobby: We saw that many customers arrived without being able to sit down and enjoy a welcome drink. All the sofas were often used by checked -out (or maybe early check-in) customers to sleep and rest, which caused a shabby and messy area in the lobby area. A 5-star resort should not have this scene. - A serious lack of coordination between different teams within the resort. When being asked for a list of scheduled activities in the resort, the staff members answered: "I dont know, please contact others…" this is not an acceptable answer for a 5 star resort. In the hospitality industry, if one don't know or isn't sure how to answer a customer, the answer should be: "one moment, let me check for you and get back as soon as I can". We can tell that due to the personnel shortage, Movenpick employees aren't well trained to understand their own facilities and activities. It's such a pity because many great features of Movenpick weren't introduced to us, and we only were able to discover by chance. - Restaurants : the food was only adequate however the ridiculously small portion mades the meals look pathetic and price is so unreasonable. Again, the lack of coordination between the staffs is most obvious on the restaurant floor. We waited more than 40 mins for a dish to come, and in the end both the dish and the bill were missed. There was no shift manager to handle floor crisis when it happened. We ate both at Tropicana and Panorama but the experiences were so bad that we won't ever want to try again. Although we were able to enjoy our stays despite these not-so-good experience, with many resorts nearby, Movenpick needs to step up its game before loosing customers to others. With great amenities and potentials, this resort deserves a better management to stand out at the top.
atomiccolm
26/06/2022 From Tripadvisor
Great for a family vacation
Took my family to stay here at the weekend during summer holidays. The resort was full due to the time of year and very busy, but they made great effort to keep everybody entertained and waiting times reduced. It started at check in with a "chocolate hour" at the lobby where they had put on magicians, animal balloon makers and lots of chocolate fondue and cakes for everyone to enjoy while we waited for check in. This was a really nice touch to start the weekend. The villa we booked was immaculate with a large private pool. The beds and pillows were very comfortable and the rooms spacious. My kids loved the waterpark which has lots of slides for them to go down and we spent lots of time here. They also have a very nice kids club with many activities for kids to enjoy. MY daughter loved baking cookies while my son played Playstation and did some wall climbing. During the evening, we enjoyed a beachside buffet with lots of fresh seafood, and there were musical shows, fire dancers and magic shows for the kids. BReakfast buffet was plentiful and varied. Despite being busy, it was still relaxed and we had enough space to get our food and eat. The reception staff are very helpful and we never had to wait more than 5-7 mins for a buggy to pick us up from the villa. Lastly, my son forgot his new Samsung tablet at the breakfast buffet and we only noticed 90 minutes later. After a frantic dash back to the buffet restaurant, the manager notified his team and they had found and kept the tablet safe for us at front desk, much to our relief. All in all, a great family weekend, with good food, great accommodation and a child-friendly approach to all facilities and activities. We will certainly return here again.
Petcpetc
14/06/2022 From Tripadvisor
GREAT!
Great resort, facilities and amenities. beautiful landscape n beach. Breakfast spread is huge. Stay In the 1 bedroom villa beach front. Well maintain and clean. Only complaint. 1) The basketball court open In the morning n closes at 6pm. Management should reconsider timing. As day time too hot for basketball. 6pm to 10pm timing more favourable; not hot n provide some activities during the night. 2) Bicycles rental not available. All rented out. Need more bikes :p Guess most guests will not mention abv. Haha. It's just happen that me n my boy, 2 fav love is not available. Will definitely come back again.