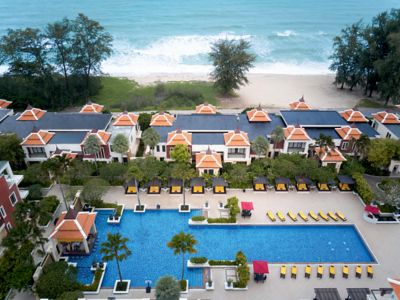 Luxury Family Resort on Bangtao Beach, Phuket
The Mövenpick Resort Bangtao Beach Phuket is a 5-star beach resort which blends the best of classic Thai and contemporary designs in 40 inviting residences. Our bright and breezy accommodation in Phuket offers living and dining areas, fully-equipped kitchens and oversized balconies for the ultimate experience of bliss.
Located just a few steps away from Bangtao Beach, this exclusive luxury residence of penthouses and suites treats you to the ultimate relaxation. Experience soothing treatments at Blossom Spa, relax in the pool or walk along the endless, white Thai sands of Bangtao Beach.
Mövenpick Resort Bangtao Beach Phuket is located in front of the Laguna area, which is minutes away from the starting point of the Laguna Phuket Triathlon, Laguna Phuket International Marathon and Phuket Ironman 70.3. Acquaint yourself with the surroundings of this unique race course by arriving a few days prior to the race. In addition to a relaxing and inviting atmosphere, enjoy complimentary early breakfast and shuttle services to both races during your stay.
Restaurants & Bars
The Place to Savour Life
We invite you on a culinary journey showcasing the innovative tastes of world cuisines and Thai flair at our 5 star hotel. Sit back, gaze out to the inspiring Bangtao beachfront and enjoy the tropical settings.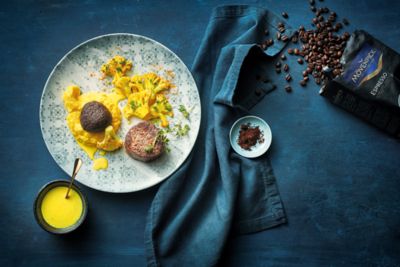 Facilities & Activities
Where Life Tastes Sweeter
Enjoy the good life at Mövenpick Resort Bangtao Beach Phuket. From sunny pool days to luxury spa treatments, explosive workouts to immersive Phuket experiences, we invite you to take it all in.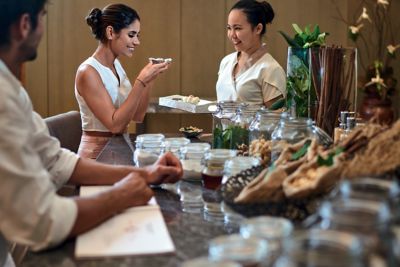 Practical Information
Practical Information
Meetings that satisfy
Whether an important meeting or an exciting event in Phuket, our team will be on hand to service you with sublime attention to detail and to impress your guests with exemplary service. With all the little things taken care of, you can relax and spend your time enjoying yourself.