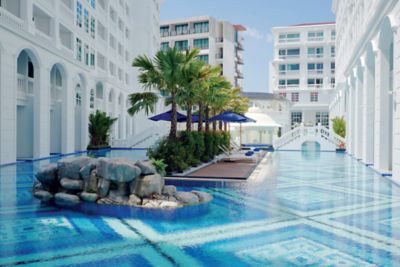 Mövenpick Myth Hotel Patong Phuket
Mövenpick Myth Hotel Patong Phuket
An inspiring landmark on Phuket's western shores, Mövenpick Myth Hotel Patong Phuket transports guests back in time to an era of elegance, refinement and style. Weaving King Rama V's legacy with the island's Sino-Portuguese history, the hotel is a celebration of Thailand's cultural diversity. Standing tall within one of Patong's most spirited and vibrant roads, Mövenpick Myth Hotel Patong Phuket is truly a pampering, delightful hotel that exudes both character and luxury. With 235 luxury hotel rooms and suites, an art-deco inspired restaurant and lobby bar, and a free-form swimming pool, Mövenpick Myth Hotel Patong Phuket is truly a gem that aims to invigorate the senses and the imagination of our guests.
Restaurants & Bars
The Place to Savour Life
We believe in indulgence done right at our 5 star hotel, taking our guests on a story-driven culinary journey with deliciously fresh cuisine, abundant treats and local flavours, all served with a generous portion of heartfelt care.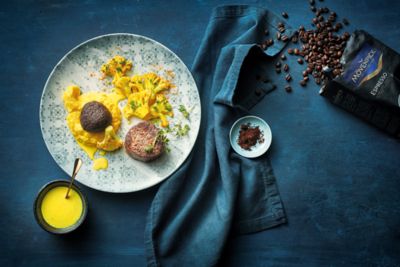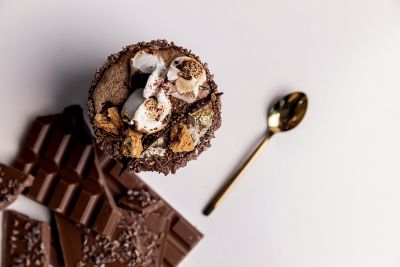 scroll up for previous option
Chocolate Hour
Tick-tock, it's mmm-o'clock at Mövenpick Myth Hotel Patong Phuket , serving up 60 mouth-watering minutes of cocoa indulgence every afternoon in Hanoi.
scroll to show detail options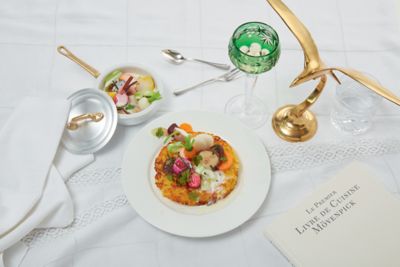 scroll up for previous option
Signature Flavours
Indulge in Thai and Western dishes like you've never tasted before, prepared with care and served from the heart in our Átrio Restaurant.
scroll to show detail options
Facilities & Activities
Where Life Tastes Sweeter
Help yourself to the good life in Hanoi at Mövenpick. From sunny pool days to indulgent massage time, energising workouts to immersive cultural experiences, we invite you to take it all in.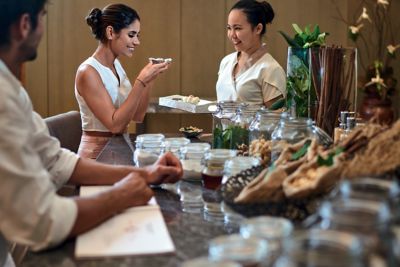 Meetings & Celebrations
Memorable Meetings & Sparkling Celebrations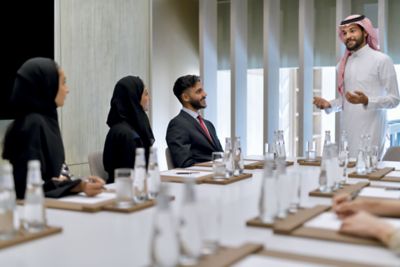 scroll up for previous option
Meetings that satisfy
With enticing meeting and ballroom venues and a menu of professional services, our event facilities are a recipe for success.
Find out more
scroll to show detail options
Practical Information
Practical Information
Reviews
Maher S
05/12/2022 From Tripadvisor
Excellent hotel in Patong beach
Our stay in a family room was exceptional at this hotel. Wife, kids and I enjoyed everything. Nice breakfast, lovely swimming pool, very friendly and helpful staff. Especially Ms. Nook, thanks to your assistance and smooth service. I recommend you contact her for any issue. Try this hotel, best in Patong beach.
Jehan W
05/12/2022 From Tripadvisor
Awsome Awsome holiday
We just wanted to complement the hotel and the staff on making our holiday absolutely awsome. We couldn't find a single thing to complain about as everything was just perfect. There was a gentleman who seemed to be always there and helping out where required as well. He was a pleasure to talk to as he seemed to know a lot and offered very helpful advice to us visitors. Unfortunately we didn't get his name ( but I believe he was of French/Italian descent) and we didn't get a chance to thank him for his tips of advise so please pass on our thanks to him. We also wanted to complement all the staff who were eveready to assist if required from those who organised us with tuk tuks to get around, towels for the beach/pool etc to the cleaning staff who kept our room spotless to the masseus (Tim) who provided a superb Thai massage. We stayed in room #2207 from the 23 Nov to the 1st Dec and coupling all of the above with the setting at the hotel (the spacious room, that incredible pool, the buffet breakfast and so many other things) made it the best holiday we have had. We will definitely be recomending this hotel to anyone we know who is coming over from Melbourne. Thank You for making it such a memorable experience for us. Rizana and Fred
aleisha_89
30/11/2022 From Tripadvisor
Beautiful Hotel
We cannot fault this stay. The staff and hotel grounds are amazing. We booked 2 x deluxe pool access rooms for our family of 4 and the hotel arranged for this to be interconnected which was really appreciated. They also arranged birthday cakes and decorations for my husband and daughter who celebrated birthdays during our stay. At dinner on my daughters birthday they dimmed the lights and sang happy birthday which was beautiful. The rooms are perfect - so clean and tidy, spacious, lots of lighting options, full mirror, and all the amenities you could need. The bed was HUGE and so comfy. The biggest bed I have slept in, in any hotel in my travels. The cleaners are so lovely and attentive, they really do such a good job and would even come back to provide a turn down service in the evening. I am so glad we got pool access with the spa. Such a stunning pool and very refreshing on a hot day. Pool bar was great. The best tasting drinks (I'm really picky) and awesome service. Even if we walked past the bar staff would wave and say hello each time. The bar in the lobby also served yummy drinks. So weird to see weed being sold at the bar. I know it's legal in Thailand now but still strange. Did not offend me though just made me laugh especially reading some of the names. Breakfast was quite good. There was a wide selection of different foods. Coffee was great which was most important. They also provide take away cups next to the machine which I thought was a nice touch. Only thing I would complain about is sometimes we found the breakfast to be only just warm, not hot enough. The toaster also kept breaking. The service was always amazing as the rest of the hotel. I didn't have high hopes about dinner in the hotel restaurant, but I was so surprised. The food was of such a high standard - presented beautifully, tasted amazing, and the service of course was impeccable. The waiters do such a great job, very professional and enjoyed talking to some of them. Massages in the spa were delightful. The ladies were very welcoming and made us feel super comfortable. It was a real treat visiting the spa. My 7 year old really enjoyed the kids massage. Chocolate hour was nice. We went twice during our stay, and it paired very nicely with an espresso martini. :) kids loved it - no surprise there. The hotel does offer a tuk tuk service locally at certain times. It is best to prebook. We didn't use the service but seen others utilising this. We didn't find walking too bad or would just catch a tuk tuk back to the hotel as it was convenient. It was a nice added service the hotel offers however. We had a wonderful trip, the hotel is amazing, visually stunning and clean. We were so comfortable here. The thing that stands out the most however is the amazing staff. They go above and beyond. They are courteous, kind, helpful, and always smiling and greeting us as we went out or came back to the hotel. It is such a big reason as to why I would recommend this hotel. What was disappointing was to see how some tourists treated the staff in return - it isn't hard to say hello or smile back. Thank you to the entire team and staff for all that you did during our stay to make our time so great :)
Betybou
28/11/2022 From Tripadvisor
Very clean hotel and close to the center and beach
I had a great stay at Movenpick. The staff were very nice and helpful. I recommend this hotel you will not regret The the time is so good. It will be a amazing experience the architecture of this hotel is just breathtaking
Stay60203453842
28/11/2022 From Tripadvisor
Delicious Indian food by Chef Uttam at the hotel..
Being an Indian we were craving for good Indian food and then we met Chef Uttam at the hotel who not only served us with delicious Indian food but also made some fresh Indian tea..Meeting him was a blessing in disguise..