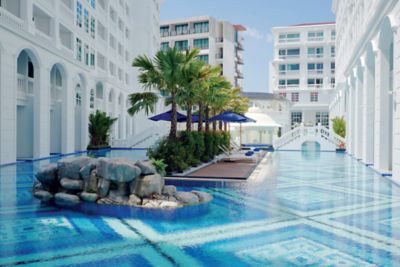 Mövenpick Myth Hotel Patong Phuket
Mövenpick Myth Hotel Patong Phuket
An inspiring landmark on Phuket's western shores, Mövenpick Myth Hotel Patong Phuket transports guests back in time to an era of elegance, refinement and style. Weaving King Rama V's legacy with the island's Sino-Portuguese history, the hotel is a celebration of Thailand's cultural diversity. Standing tall within one of Patong's most spirited and vibrant roads, Mövenpick Myth Hotel Patong Phuket is truly a pampering, delightful hotel that exudes both character and luxury. With 235 luxury hotel rooms and suites, an art-deco inspired restaurant and lobby bar, and a free-form swimming pool, Mövenpick Myth Hotel Patong Phuket is truly a gem that aims to invigorate the senses and the imagination of our guests.
Restaurants & Bars
The Place to Savour Life
We believe in indulgence done right at our 5 star hotel, taking our guests on a story-driven culinary journey with deliciously fresh cuisine, abundant treats and local flavours, all served with a generous portion of heartfelt care.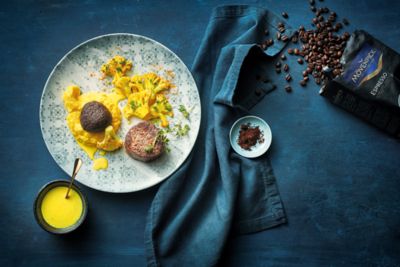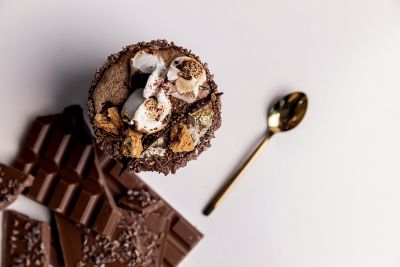 scroll up for previous option
Chocolate Hour
Tick-tock, it's mmm-o'clock at Mövenpick Myth Hotel Patong Phuket , serving up 60 mouth-watering minutes of cocoa indulgence every afternoon in Hanoi.
scroll to show detail options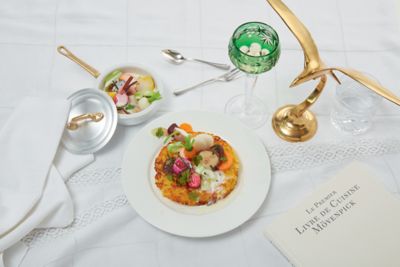 scroll up for previous option
Signature Flavours
Indulge in Thai and Western dishes like you've never tasted before, prepared with care and served from the heart in our Átrio Restaurant.
scroll to show detail options
Facilities & Activities
Where Life Tastes Sweeter
Help yourself to the good life in Hanoi at Mövenpick. From sunny pool days to indulgent massage time, energising workouts to immersive cultural experiences, we invite you to take it all in.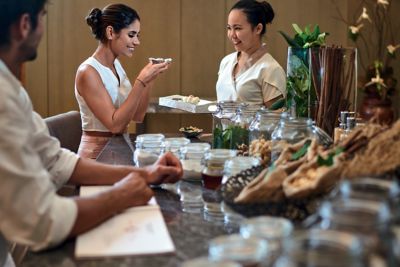 Meetings & Celebrations
Memorable Meetings & Sparkling Celebrations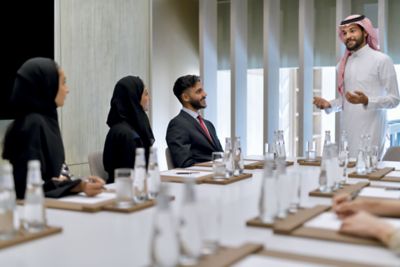 scroll up for previous option
Meetings that satisfy
With enticing meeting and ballroom venues and a menu of professional services, our event facilities are a recipe for success.
Find out more
scroll to show detail options
Practical Information
Practical Information
Reviews
Betybou
28/11/2022 From Tripadvisor
Very clean hotel and close to the center and beach
I had a great stay at Movenpick. The staff were very nice and helpful. I recommend this hotel you will not regret The the time is so good. It will be a amazing experience the architecture of this hotel is just breathtaking
Stay60203453842
28/11/2022 From Tripadvisor
Delicious Indian food by Chef Uttam at the hotel..
Being an Indian we were craving for good Indian food and then we met Chef Uttam at the hotel who not only served us with delicious Indian food but also made some fresh Indian tea..Meeting him was a blessing in disguise..
ruzainistemie
27/11/2022 From Tripadvisor
Best Service, Beautiful Rooms
Stayed in the Movenpick Myth Hotel for 2 nights. Lovely hotel with beautiful rooms and great breakfast. Excellent service from the Guest Experience Manager named Nook. Nook has a pleasant disposition and always has a cheerful smile on her face. She is willing to go the extra mile for her guests which I truly appreciate. She is really attentive and helpful whenever I need assistance. Would truly recommend this hotel for people who care about service as they have the best service thanks to Nook! Will definitely come back and stay at the Movenpick Myth Hotel. Such a good experience. - Ruzaini
Sarmin S
26/11/2022 From Tripadvisor
Good hotel, nice & clean
A very good hotel, enjoyed staying here. Checkin was slow. Pool view Classic Room is spacious, neat, clean and beautifully decorated. comfortable bed & pillows. Slippers and Plenty of amenities provided. The whole hotel is decorated very nicely, gorgeous reception area, beautiful pool surrounded by the buildings. It's a Non smoking property and have a designated smoking area by the pool. Nice views from the balcony. We had cocktails, coffee, steamed vegetables & rice in the bar, drinks & foods were delicious, helpful staffs! Breakfast buffet is very good - varieties of options, plenty of hot meals, bread, pastry, desserts & fruits; all items prepared with care and very tasty. Loved our stay here & I recommend this hotel.
Sultan A
25/11/2022 From Tripadvisor
Very Nice Hotel
Very Nice Hotel, Quite, Comfort bed, Good Breakfast, Nice Stuff specially "Nook" she was very helpful and polite Close to all attractions in Patong Beach I'll come back definitely again to same hotel I recommend this hotel