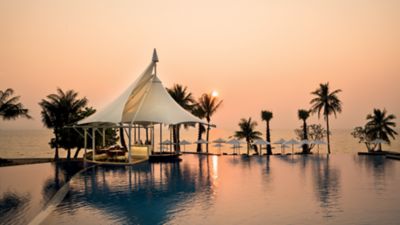 Mövenpick Siam Na Jomtien Pattaya
Restaurants & Bars
The Place to Savour Life
We believe in indulgence done right, treating our guests to deliciously fresh cuisine, abundant treats and flavours that are unmistakably Mövenpick, all served with a generous portion of heartfelt care.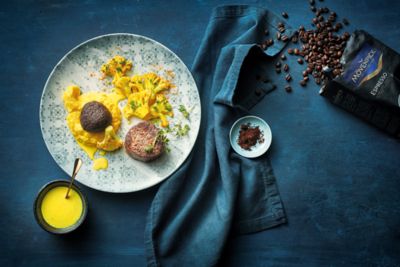 Facilities & Activities
Where Life Tastes Sweeter
Help yourself to the good life at Mövenpick. From sunny pool days to indulgent spa time, energising workouts to immersive cultural experiences, we invite you to drink it all in.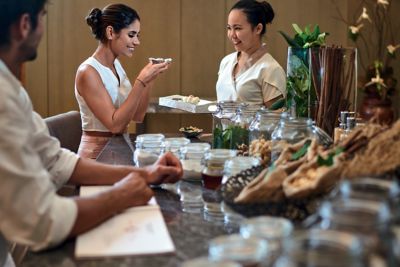 Meetings & Celebrations
Memorable Meetings & Sparkling Celebrations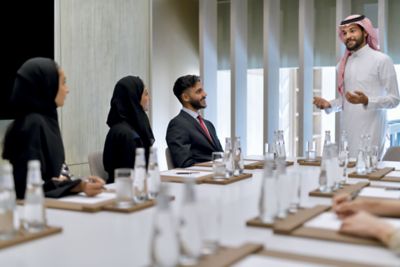 scroll up for previous option
Meetings that satisfy
With enticing venues and a menu of professional services, our meetings solutions are a recipe for success.
Find out more
scroll to show detail options
Practical Information
Practical Information
Reviews
KingsLCL
25/07/2022 From Tripadvisor
An Intense Weekend
Came here for a simple short weekend. A large playground they have, and it features a very exciting steep slide that is sure to adrenaline rush the kids. And if that is too scary, plenty of other things to play with. They have a mini kids club, and a mini children's water park complete with that bucketful of pouring water we just must be under for at least once. The main pool is rather sizable stretching towards the shoreline. The inland side having 2 water slides and a kiddy pool section. They have been advertising themselves heavily as a family destination and the campaign have been successful. Too successful indeed and too much for the hotel to chew on. The weekend we were there, it was family packed. We could tell the services were under strain. Everywhere where the focus of children's activities were, it was like a swarm of ants. Other than the playground, the children's water park section and the kids' club are just not big enough. It will be best to come on normal days for those wanting to avoid a crowd. Weekends, I can even hear the squawking of children all the way at my balcony up on the 28th. I was glad to be down early for breakfast just as it opened, because an hour and a half into opening, it was overflowing over the brim. The breakfast here was generous in range, the taste was decent. I do wonder a bit why the baked beans seemed to be swimming in water (very diluted ketchup). The only unhappy ordeal I had was, they do not serve decaffeinated coffee. How can they not, when the name of the hotel is so Farang? Farang hotels overseas, I had no problems when asking for that mellow coffee. The hotel is literally split in half, having one side for residence and the other for us guest. From the outside, you can even see that line down the middle. The pool had been cut in half too, by a perimeter. Residence side remains out of bounds for us. Fortunately, the beach upfront, they can't slice it in half. But we did not play the shorelines for July was the season of choppy waters. The room we had was all good. It was trendy new and clean. The sleep was good, the view from the 28th floor was definitely awesome. A good quick weekend family getaway, but a bit… , more than a bit pricy for what the hotel can offer compared to others in this seaside town.
supapornb502
17/07/2022 From Tripadvisor
Thank you
The service is incredible and all staff very well trained and friendly for my third stayed. Stunning views over the beach from our room. The pool area is awesome with safety condition from Lifeguard team. K. Note, K. Bell and K. Man. We got an enjoyable moment on the Beach and Boat activities Kids Activities: Thanks for K. Cream Amazing breakfast and LA Costa poolside restaurant. Could not fault anything with Movenpick Pattaya Well Done!!!
pattayaflower
04/07/2022 From Tripadvisor
Hotel
Good hotel good food and excellent location in pattaya so we will inform all my friends should come here . This hotel good service and food so nice We will come back this hotel again as we can Thank you
eudda
02/07/2022 From Tripadvisor
Premium quality comes at price, worth visiting.
Very good location for sea viewing and modern comfort accommodation. Bedding comfort is impressed, bathroom amenities is preferred. Breakfast has lots of premium offerings. Parking indoor is good but limited. Kids love spacious pool a lot.
Chayot P
01/07/2022 From Tripadvisor
Perfect Stay in Pattaya City
A great place hotel in Pattaya. Wonderful stay. Nice beach and great panoramic sea view from bedroom. Service is also good from K. Poom at front office and also Front Office Manager & Executive Assistant Manager. Hope to have a chance to revisit again