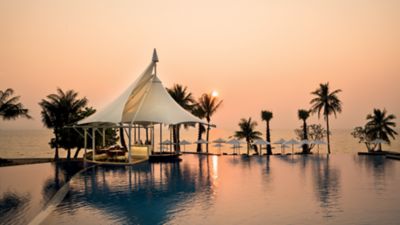 Mövenpick Siam Na Jomtien Pattaya
Mövenpick Siam Na Jomtien Pattaya
Welcome to Na Jomtien Beach, a burgeoning district on Thailand's eastern seaboard, and home to Mövenpick Siam Hotel Na Jomtien Pattaya. Offering direct beach access, luxurious facilities and a warm sense of Swiss hospitality, Mövenpick Siam Hotel Na Jomtien Pattaya has everything guests need for a relaxing and enjoyable stay in Pattaya.
Our 5-star resort is ideally located close to Pattaya International Airport and many of Thailand's top tourist attractions just steps away from the Ocean Marina Yacht Club, Mövenpick Siam Hotel Na Jomtien Pattaya's prime location is completed by an unspoilt stretch of beautiful coastline and stands as the region's only international five-star hotel outside of central Pattaya.
The resort offers 260 stylish and luxurious sea view rooms, suites and private pool villas, complemented by a comprehensive range of services such as our Wave Spa and an expansive lagoon swimming pool.
Restaurants & Bars
The Place to Savour Life
At Mövenpick Siam Hotel Na Jomtien Pattaya, we treat our guests to deliciously fresh cuisine, abundant treats and flavours across our 4 restaurants and bars.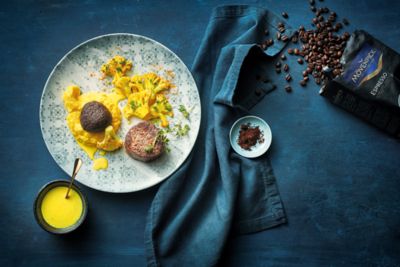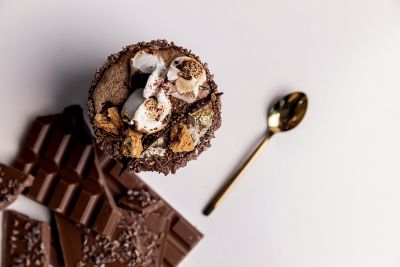 scroll up for previous option
Chocolate Hour
Tick-tock, it's mmm-o'clock, our luxury hotel in Pattaya will be serving up 60 mouth-watering minutes of cocoa indulgence every afternoon in our Red Coral Lounge with panoramic windows to enjoy the view.
scroll to show detail options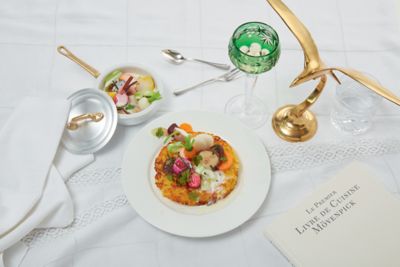 scroll up for previous option
Signature Flavours
Swiss dishes like you've never tasted before, prepared with care and served from the heart in our family friendly restaurants in Pattaya.
scroll to show detail options
Facilities & Activities
Where Life Tastes Sweeter
Help yourself to the good life at Mövenpick. Cool off in our elegantly designed lagoon pool or indulge in an exotic spa ritual, energise with a workout in our state-of-the-art fitness centre, and immerse yourself with culinary experiences.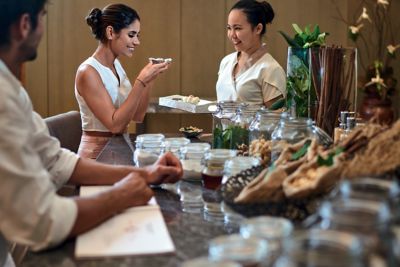 Meetings & Celebrations
Memorable Meetings & Sparkling Celebrations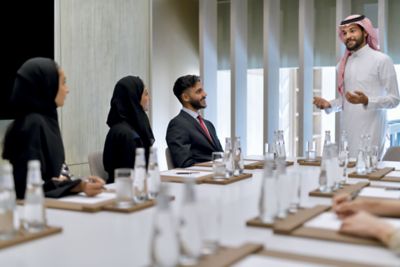 scroll up for previous option
Meetings that satisfy
With enticing venues and a menu of professional services, our meetings solutions are a recipe for success.
Find out more
scroll to show detail options
Practical Information
Practical Information
Reviews
tawicam
29/01/2023 From Tripadvisor
Excellent
Very nice services and suitable price Great location, all rooms are sea view Not far from Bangkok and easy way to get here I'm come here for many many times. I suggest you to come here 👍🏼👍🏼👍🏼❤️🏖️
Chakorn_27
27/01/2023 From Tripadvisor
Extremely Great Service
Always great service especially @loung 3rd floor. This is second time for this hotel.. K.Neung and K.Pepsi take care my daughter food very great because she is milk and egg allergy. Thank you so much.
Mick H
26/01/2023 From Tripadvisor
Luxury I wanted, Luxury I got!
From the moment I arrived, I was treated like Royalty. Nothing was too much trouble for Dmitry (Hotel Manager) and his team. Smiles and going that "Extra Mile" was all in a days work for the Movenpick team. I was most fortunate to be staying for 2 nights on the 31st floor, a corner room with a magnificent sea view, my room was fabulous. Amenities at the Hotel are second to none and everyone and everything is very well catered for. You want for nothing! I will most certainly return, roll on next holiday break!
John B
30/12/2022 From Tripadvisor
Could be so much better
Spent 10 nights here as a family of 3 and have to say that as pleasant as it has been to take a break, it doesn't justify the premium charged over other properties nearby. Standard room is nice overlooking pool and beach, and we never waited more than a minute or two for an elevator. Water is hot, bottled water is provided though bizarrely the minibar is stocked with only 3 items x1.....which leads to my main gripe with the hotel - penny pinching and incompetence of staff. Aside from the gimmick of chocolate hour, I found very little value add at this hotel considering the premium price. Breakfast was disorganised chaos and the F&B director was either nowhere to be seen or as inept as the team on the floor not to have seen and fixed the issues during the 10 days. Throughout service every single morning as early as 730 am guests could be seen walking around with confused looks on their faces as typically at any given time there were no plates available at any of the stations, many food items missing altogether, no tongs or anything to handle the food, no water for tea, no english breakfast tea bags (ran out by 8am every morning without fail and were replenished grudgingly 10 at a time) and staff standing around looking as confused as the guests when a guest asked for something to be fixed. A sign of poor training is that despite these issues being repeatedly pointed out, nobody ever took ownership to ensure a permanent solution (eg, put out a box of 100 of the tea bags that always run out wvery morning within an hour of service starting) For the swissmas market, food was really pretty meh quality given the price paid, and I thought it insulting given the price of a family event, to then have my 6 year old having to ask me for money every 5 minutes to use the bouncy castle or any of the kids activities - really poorly thought out pricing. I'd have much rather just paid 500 baht for the kid to attend and not have that inconvenience at a family event. T55 steakhouse, food was nice, but served main courses before starters and I'm fairly sure must use ridiculous amounts of salt or MSG as my heart rate was through the roof the night after eating there. Coral lounge attached to T55 was a joke. Never saw anyone sat there, but tried to give our custom a couple of times.......I say tried because we generally sat in full view of the bar and were ignored until we went and asked for menus. Final F+B issue, the practice of ++ pricing (vat and service charge) is dishonest and misleading. There are far too few sun loungers for the size of the hotel, and in the days before new year as it got busier people were up at 7am reserving sunbeds. The swimming cold was icy cold in December, far too cold to swim comfortably or spend any time more than a few minutes in the pool. In summary, I'm highlighting the frustrations having paid over $180 a night, this price point gives an expectation that I would experience movenpicks famed quality but that wasn't the case. I honestly had a really nice time but just feel a bit ripped off on cost vs value delivered. I'll give the hotel a bit of a pass on the assumption that the shutdown caused them to lose many of their staff and those who are now working at the hotel are perhaps new and inexperienced (I hope).
Y2494YUfernandor
29/12/2022 From Tripadvisor
New year Eve
Amazing service, Choke and Fah were really great, the best service in Jomtien Beach. Amazing food with a really cold beer and special drinks also. If you are coming to Pattaya I strongly recommend. One of the best vacations ever!!