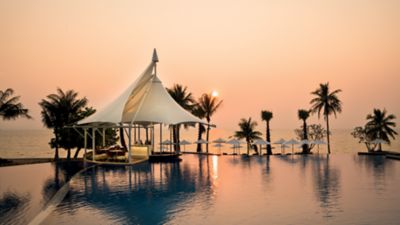 Mövenpick Siam Na Jomtien Pattaya
Restaurants & Bars
The Place to Savour Life
We believe in indulgence done right, treating our guests to deliciously fresh cuisine, abundant treats and flavours that are unmistakably Mövenpick, all served with a generous portion of heartfelt care.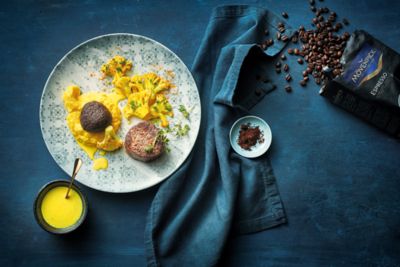 Facilities & Activities
Where Life Tastes Sweeter
Help yourself to the good life at Mövenpick. From sunny pool days to indulgent spa time, energising workouts to immersive cultural experiences, we invite you to drink it all in.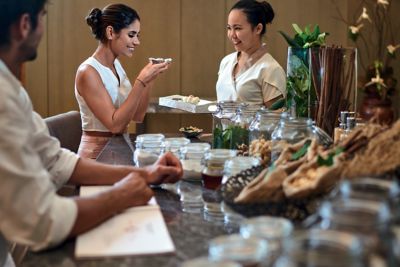 Meetings & Celebrations
Memorable Meetings & Sparkling Celebrations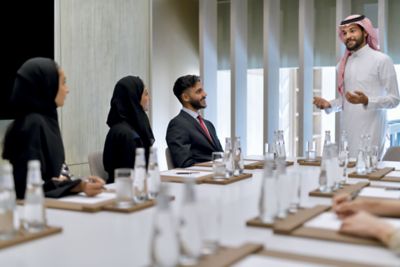 scroll up for previous option
Meetings that satisfy
With enticing venues and a menu of professional services, our meetings solutions are a recipe for success.
Find out more
scroll to show detail options
Practical Information
Practical Information
Reviews
pattayaflower
04/07/2022 From Tripadvisor
Hotel
Good hotel good food and excellent location in pattaya so we will inform all my friends should come here . This hotel good service and food so nice We will come back this hotel again as we can Thank you
eudda
02/07/2022 From Tripadvisor
Premium quality comes at price, worth visiting.
Very good location for sea viewing and modern comfort accommodation. Bedding comfort is impressed, bathroom amenities is preferred. Breakfast has lots of premium offerings. Parking indoor is good but limited. Kids love spacious pool a lot.
Chayot P
01/07/2022 From Tripadvisor
Perfect Stay in Pattaya City
A great place hotel in Pattaya. Wonderful stay. Nice beach and great panoramic sea view from bedroom. Service is also good from K. Poom at front office and also Front Office Manager & Executive Assistant Manager. Hope to have a chance to revisit again
ngkha
26/06/2022 From Tripadvisor
Excellent Stays At Accor Chain
Very nice and beautiful hotel resort. Staff are great in service at the club lounge . Checking in by a lady with an awesome services. Only bad point was the restaurant don't seem to be welcoming guest from walked in for their lunch. No one greet or welcoming me while I entered the restaurant. Instead she run after my girlfriend and asking for our room number.
Sunanta V
22/06/2022 From Tripadvisor
Happy place for our family
Good food good service. Thanks Chef Pepsi. Chef Kung and Khun Benz for taking care our family. Room is clean everyday. Staffs at pool and playground work hard and very careful to everybody. We like to stay longer and longer. Last but not least, T55 is our best steak house ever.