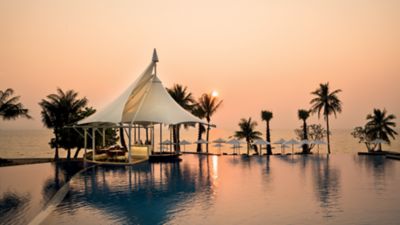 Mövenpick Siam Na Jomtien Pattaya
Mövenpick Siam Na Jomtien Pattaya
Welcome to Na Jomtien Beach, a burgeoning district on Thailand's eastern seaboard, and home to Mövenpick Siam Hotel Na Jomtien Pattaya. Offering direct beach access, luxurious facilities and a warm sense of Swiss hospitality, Mövenpick Siam Hotel Na Jomtien Pattaya has everything guests need for a relaxing and enjoyable stay in Pattaya.
Our 5-star resort is ideally located close to Pattaya International Airport and many of Thailand's top tourist attractions just steps away from the Ocean Marina Yacht Club, Mövenpick Siam Hotel Na Jomtien Pattaya's prime location is completed by an unspoilt stretch of beautiful coastline and stands as the region's only international five-star hotel outside of central Pattaya.
The resort offers 260 stylish and luxurious sea view rooms, suites and private pool villas, complemented by a comprehensive range of services such as our Wave Spa and an expansive lagoon swimming pool.
Restaurants & Bars
The Place to Savour Life
At Mövenpick Siam Hotel Na Jomtien Pattaya, we treat our guests to deliciously fresh cuisine, abundant treats and flavours across our 4 restaurants and bars.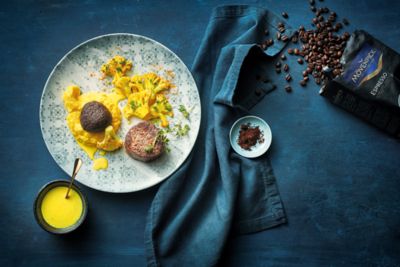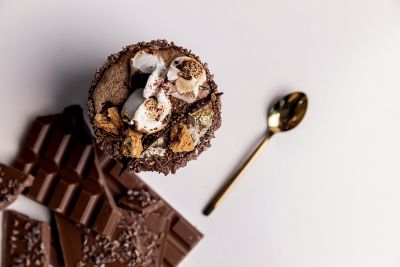 scroll up for previous option
Chocolate Hour
Tick-tock, it's mmm-o'clock, our luxury hotel in Pattaya will be serving up 60 mouth-watering minutes of cocoa indulgence every afternoon in our Red Coral Lounge with panoramic windows to enjoy the view.
scroll to show detail options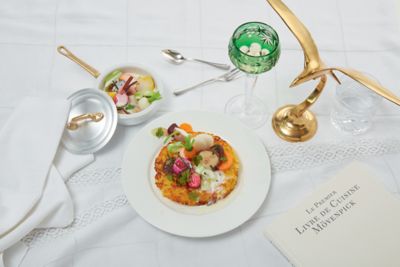 scroll up for previous option
Signature Flavours
Swiss dishes like you've never tasted before, prepared with care and served from the heart in our family friendly restaurants in Pattaya.
scroll to show detail options
Facilities & Activities
Where Life Tastes Sweeter
Help yourself to the good life at Mövenpick. Cool off in our elegantly designed lagoon pool or indulge in an exotic spa ritual, energise with a workout in our state-of-the-art fitness centre, and immerse yourself with culinary experiences.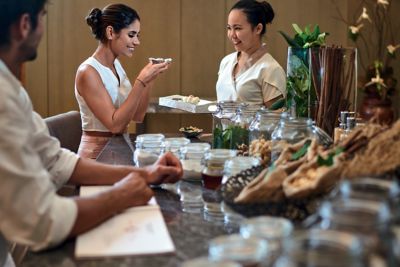 Meetings & Celebrations
Memorable Meetings & Sparkling Celebrations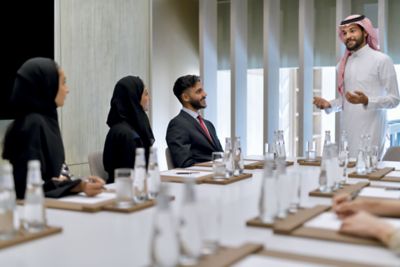 scroll up for previous option
Meetings that satisfy
With enticing venues and a menu of professional services, our meetings solutions are a recipe for success.
Find out more
scroll to show detail options
Practical Information
Practical Information
Reviews
Arunsabu
23/09/2022 From Tripadvisor
AMAZING 🤩 HOLIDAY
I have stayed at your resort with two of my friends. We have came for 11 day's holidays and we were stayed in Bangkok for first few days were we get tired of partying🎉🫣 and our last 6 days stay was at movenpick which was so amazing. Staffs are super supportive there is nothing to write as negative experience. I couldn't remember the name of staffs at reception to mention here but they are so polite and helpful up on check in all I remember one of their name Marina at the reception. F&B staffs at the main restaurant is amazing 🤩 well organized team . Since we are also hoteliers can understand small mistakes which usually happens in daily operations. Thanks 🙏 to all movenpick siam Pattaya team See u guys next year 😉❤️🫰
artimysth
21/09/2022 From Tripadvisor
Nice hotel for family and children
We come to Movenpick on my 4th anniversary. Thank you for surprising cake and nice flowers.Service staffs are excellent. Room is very clean, nice beach, beautiful swimming pool. Chocolate hour is my favorite time. it is my first time here and I would like to recommend this hotel especially family with children.
Chotitouch
18/09/2022 From Tripadvisor
ANOTHER MOST MEMORABLE BIRTHDAY TRIP
I was there again! Although the hotel was always chosen for birthday celebration for past few years, this stay was my most enjoyable stay. The Executive Suite was well prepared and be ready for my early arrival at noon. Moreover, the room decoration made me amaze with plenty of colorful birthday balloons, chocolate cake and birthday candles. Thanks to Khun Nui, the FOM and her wonderful team to provide my most memorable birthday stay again.
M6172GLsebastiang
17/09/2022 From Tripadvisor
The best hotel where you can enjoy peace and quiet in Pattaya
We come to Movenpick at least 20 times during the past 2 years have decided to become an Accor member because of this hotel. The hotel is located outside of the Pattaya and thus allows for some relaxing time out without having the typical Pattaya atmosphere at the beach and you are able to have some peace and quiet. The hotel is a stone's throw away from the Ocean Marina and countless other sailing so if you want to try/learn sailing and looking for a nice comfortable bed with some excellent breakfast, this is the place to stay. Also you will be eligible for complimentary watersports equipment (kayak, paddle board, etc.) There are activities for the kids at the pool and a kids club, so there is some time for the adults to unwind. This month was my wife's birthday and they surprised us by decorating the room with balloons and a complimentary birthday cake! The bed is nice and comfy and the views from the room is always beautiful as all rooms face the sea. The breakfast is THE BEST in all of Pattaya.
uraiwan n
15/09/2022 From Tripadvisor
Amazing Romantic dinner💖♥️
We came for my partner birthday ,Everything was very amazing 🙏🥳service staff was wonderful special thank to Khun CD for outstanding manage for our reservation ,and Khun Nick very helpful and excellent service we very enjoy ,Hight recommend here we will be back for sure ♥️🥂