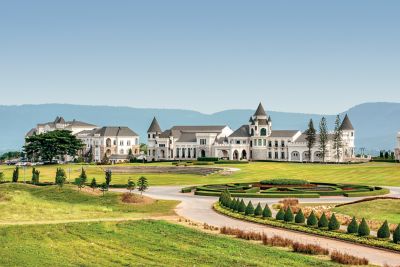 Mövenpick Resort Khao Yai
Restaurants & Bars
The Place to Savour Life
We believe in indulgence done right, treating our guests to deliciously fresh cuisine, abundant treats and flavours that are unmistakably Mövenpick, all served with a generous portion of heartfelt care.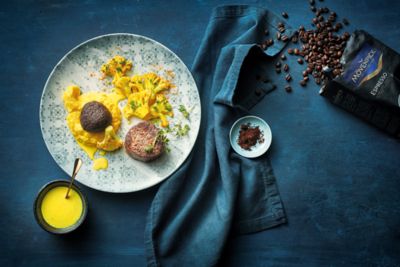 Facilities & Activities
Where Life Tastes Sweeter
Help yourself to the good life at Mövenpick. From sunny pool days to indulgent spa time, energising workouts to immersive cultural experiences, we invite you to drink it all in.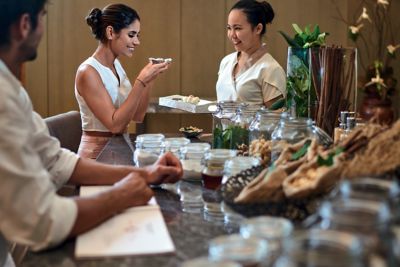 Meetings & Celebrations
Memorable Meetings & Sparkling Celebrations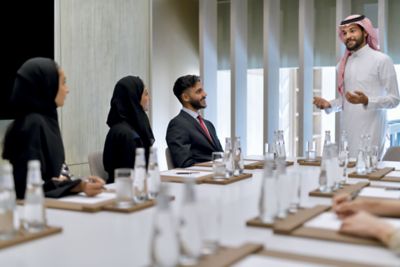 scroll up for previous option
Meetings that satisfy
With enticing venues and a menu of professional services, our meetings solutions are a recipe for success.
Find out more
scroll to show detail options
Practical Information
Practical Information
Reviews
fonnr
21/05/2022 From Tripadvisor
Impressive
I decided to choose MVP Kao Yai for my trip before I deliver my baby, that the right choice. Beautiful hotel and scenery , friendly atmosphere and lovely staff. Thank you Khun Mali for her helpfulness reservation arrangements Nice dinner and warm welcome from Chef Jackie. Love the dish of Foie Gras Salad, Awesome. Highly recommended
madisonw348
01/05/2022 From Tripadvisor
Location is awful, feels like you're stuck in the middle of nowhere
As I mentioned in the title, the location of this property is awful. It is nowhere near any of the Khao Yai attractions. We did enjoy golf at the resort (the main reason I booked) but that was about all it has to offer. The pool is fairly basic and the bar is currently closed. The one restaurant that is currently open on resort is okay but a bit bland. The rooms feel relatively cheap, albeit clean. I certainly wouldn't say this is a luxury property. It's trying with the aesthetic but it just feels like an empty shell inside. Probably my favourite part of this hotel is that it's pretty much impossible to leave unless you have a car or pre arranged transport (and I mean like transport you've arranged days in advance). The front desk seem to have no idea how to order a taxi. On the note of the front desk, I tried to call in a laundry pick up service that they offer and they literally just hung up on me because they were confused. Basically, this resort feels like a prison if you don't have a car. Avoid at all costs if you aren't doing a driving tour of Thailand. Even then it's about 45 minutes to drive anywhere notable in Khao Yai.
AustinHanoi
16/04/2022 From Tripadvisor
Beautiful place
The hotel is very new and well designed. Infrastructures are working perfectly and the staff is friendly. It was an enjoyable stay and call for returning soon. The food is delectable especially at breakfast. I would suggest more restaurants to let guests to have more choices. Perfect place to take children.
montris2022
23/02/2022 From Tripadvisor
Beautiful resort
Room and staff are excellent. The scenery is beautiful. A bit far from downtown and community. The staff are friendly and helpful. You must remind them for credit stay and point if you are Accor member because they may forget to do.
srhmmj
02/02/2022 From Tripadvisor
What a magic place to stay
We stayed for two nights to celebrate my GFs birthday. It all started with great communications with the GM and his team. Our arrival was very smooth and the room was immediately available. We had visited the property about 2 years back and felt so privileged to be able to actually stay here this time. We were swiftly lead to our amazing room in building 2; what a gorgeous room with amazing views over the golf course and the mountain range in the background. The view in itself justified the stay. We had a fabulous time at the resort exploring many areas of it and enjoyed dinner in the restaurant and in our room. Both experiences were spotless. We also found the breakfast enjoyable with an amazing spread and kind service. I should also mention that the hotel takes staff and guest safety very seriously by offering free COVID-19 testing at the entrance. It is reassuring to know that everybody is kept safe while enjoying the wonderful resort. There is still so much to explore and we cannot wait to drive up to the resort again. Thanks to the GM and his wonderful team for an amazing experience.