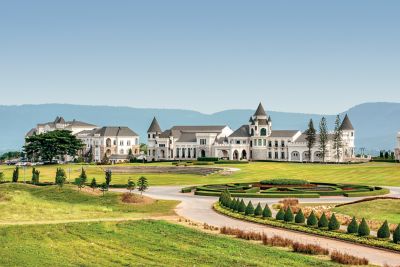 Mövenpick Resort Khao Yai
Restaurants & Bars
The Place to Savour Life
We believe in indulgence done right, treating our guests to deliciously fresh cuisine, abundant treats and flavours that are unmistakably Mövenpick, all served with a generous portion of heartfelt care.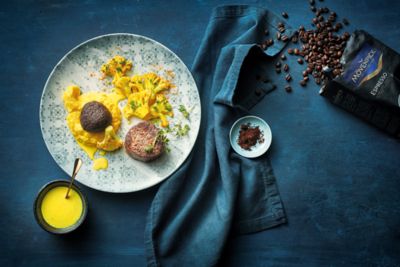 Facilities & Activities
Where Life Tastes Sweeter
Help yourself to the good life at Mövenpick. From sunny pool days to indulgent spa time, energising workouts to immersive cultural experiences, we invite you to drink it all in.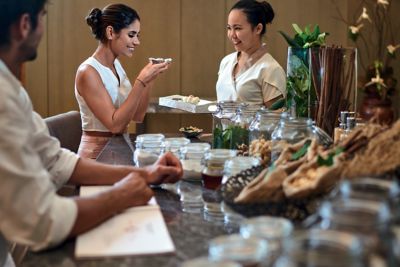 Meetings & Celebrations
Memorable Meetings & Sparkling Celebrations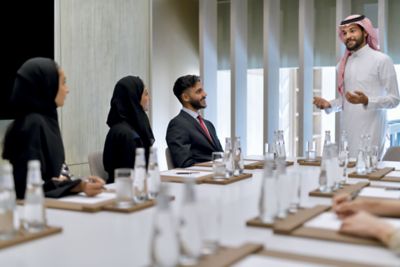 scroll up for previous option
Meetings that satisfy
With enticing venues and a menu of professional services, our meetings solutions are a recipe for success.
Find out more
scroll to show detail options
Practical Information
Practical Information
Reviews
Chatjuta L
20/06/2022 From Tripadvisor
ATK for what! Worst arrival experience
We arrived and have to do the ATK test which take so long and it is very ridiculous arrival experiences. Thailand is now opening the country to welcome guests and now most of resorts in Thailand stop even asking even for Vaccine passport but this hotel is asking guests to do ATK! We have to wait so long and so disappointed with the kind of service. Staff is rude and ignorant. I feel so piss off upon check in
MaBar2013
18/06/2022 From Tripadvisor
after the first marvellous weekend we decided to book next trip soonest possibel
We had wonderful days in the fresh breeze of «My Ozone Valley» and the comfortable room with nice view. Staff were friendly and courteous from bellboys and reception and in all restaurant facilities, most of them speaking english. Perfect hospitality. Food and beverage: Try the original Mövenpick Icecream at Castleton Café Garden Pavillion or the authentic english Afternoon Tea with scones and clotted cream. The «Flavours of Khao Yai» culinary team with Chef Jacky just created a new menu (you can get it on QRcode or printed) and prepares a wide range of delicious creations from around the globe very special is the Zurich style veal with rösti potatoes. And yes they really know the difference between hash browns and the very special delicious swiss original «Röschti». Another highlight is the «Birchermuesli» another famous swiss dish. On 2nd floor and terrace is the italian restaurant «sapori cucina» where you find special dishes from the italian mountain and ski resort area Ponte di Legno, Brescia Valtellina where famous italian wines come from as well. I never saw in thailand before, my favorite was the dark flower mais dish «polenta tarangna» italian chef Antonio cooked best and authentic. The resort has only one disadvantage being fully booked most of the weekends so you have to hurry getting a room and decide eariest possibel or have the superbe experience during the week. We evaluate the resort now for a special event celebration.
Leeinbkk
06/06/2022 From Tripadvisor
Absolutely Paradise ❤️ heaven on earth
My friend and I decided to have a quick escape from Bangkok. And I'm glad that we chose this stunning resort. Our experience started the minute we arrived. Warm welcome from the Front Desk. Big massive smile on everyone's face. We had the pleasure to meet the GM who is clearly enjoys what he is doing as he showed us that that he is true sincere gentlman and a role model to everyone. The resort is just perfect. Everything you need is just in there. Pool, spa, gym, golf, entertainment, farm, restaurants, everything comes with world class service (guaranteed). The room was super specious and comfortable. Balcony has a stunning view. Restaurants on-site offer a delish, succulent and yummy mouthwatering food ( international, Thai). Also to mention , the GM and his staff had gone above and beyond and arranged a birthday cake to my friend. It was a nice gesture from them. If you are looking yo have a unique experience/staycation with superb service, you must stay here. Thanks a million everyone. We look forward to returning soon. Regards - Loai
fonnr
21/05/2022 From Tripadvisor
Impressive
I decided to choose MVP Kao Yai for my trip before I deliver my baby, that the right choice. Beautiful hotel and scenery , friendly atmosphere and lovely staff. Thank you Khun Mali for her helpfulness reservation arrangements Nice dinner and warm welcome from Chef Jackie. Love the dish of Foie Gras Salad, Awesome. Highly recommended
madisonw348
01/05/2022 From Tripadvisor
Location is awful, feels like you're stuck in the middle of nowhere
As I mentioned in the title, the location of this property is awful. It is nowhere near any of the Khao Yai attractions. We did enjoy golf at the resort (the main reason I booked) but that was about all it has to offer. The pool is fairly basic and the bar is currently closed. The one restaurant that is currently open on resort is okay but a bit bland. The rooms feel relatively cheap, albeit clean. I certainly wouldn't say this is a luxury property. It's trying with the aesthetic but it just feels like an empty shell inside. Probably my favourite part of this hotel is that it's pretty much impossible to leave unless you have a car or pre arranged transport (and I mean like transport you've arranged days in advance). The front desk seem to have no idea how to order a taxi. On the note of the front desk, I tried to call in a laundry pick up service that they offer and they literally just hung up on me because they were confused. Basically, this resort feels like a prison if you don't have a car. Avoid at all costs if you aren't doing a driving tour of Thailand. Even then it's about 45 minutes to drive anywhere notable in Khao Yai.