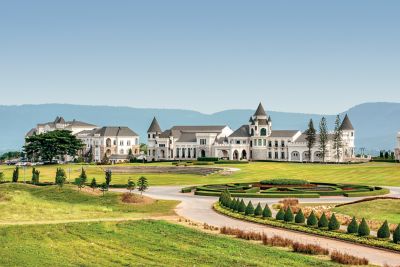 Mövenpick Resort Khao Yai
Mövenpick Resort Khao Yai
Settled amidst one of the world's most fascinating geological and ecological locations Mövenpick Resort Khao Yai offers the perfect hideaway. Experience the true national beauty of Khao Yai, the fresh mountain air, spectacular forest views and the expansive gardens with fresh flower essences during your stay in our 4 star hotel.
Overlooking the Links-style golf course, the landscape presents that sense of peace for a truly meditational and emotional uplift, coupled with the sound of birds of numerous species welcoming the morning hew of the spectacular sunrise. Our luxury resort is the perfect place to exspace to in Khao Yai.
Mövenpick Resort Khao Yai is an incredibly beautiful, romantic resort with details incorporating elements from the astounding tranquillity of nature set in a true Tuscan inspired house and hotel blocks with a year round average temperature of 23C.
Restaurants & Bars
The Place to Savour Life
Indulge at Mövenpick Resort Khao Yai with deliciously fresh cuisine, abundant treats and flavours that are unmistakably Mövenpick. Discover this for yourself during your stay with us in Khao Yai.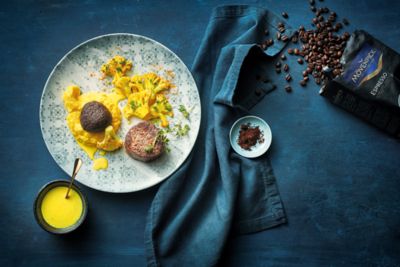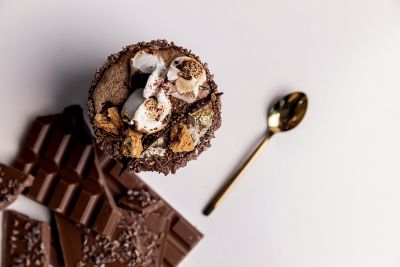 scroll up for previous option
Chocolate Hour
Tick-tock, it's mmm-o'clock, at our luxury resort in Khao Yais serving up 60 mouth-watering minutes of cocoa indulgence every afternoon. Make the most of your stay in our 4 star hotel by making your day a delicious one.
scroll to show detail options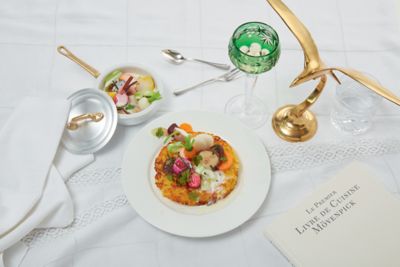 scroll up for previous option
Signature Flavours
Swiss dishes like you've never tasted before, prepared with care and served from the heart in our main all-day dining restaurant and green cafe.
scroll to show detail options
Facilities & Activities
Where Life Tastes Sweeter
Help yourself to the good life at Mövenpick Resort Khao Yai. Enjoy delectable dining in a romantic setting with golf course views.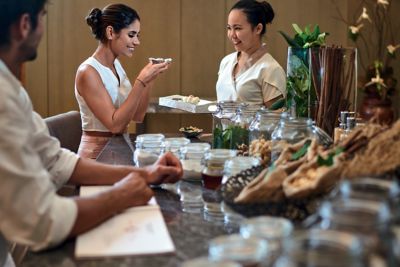 Meetings & Celebrations
Memorable Meetings & Sparkling Celebrations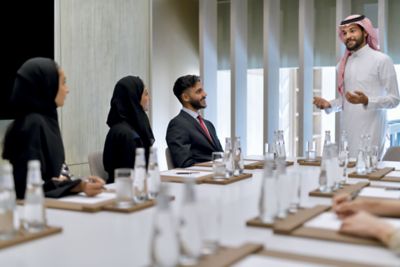 scroll up for previous option
Meetings that satisfy
With enticing venues and a menu of professional services, our meetings solutions perfect for your next meeting or event in Khao Yai.
Find out more
scroll to show detail options
Practical Information
Practical Information
Reviews
Japanese797
02/01/2023 From Tripadvisor
GO AWAY!!
Worse service ever, poor facilities and low service mind staff. Give a poor stay experiences. Hotel staff alway say sorry for no point without action close to real sorry. Bad management team and awful room. you have to wait for so long for just a golf cart to pick up. The front office team was always moody when you call and not active. Fake advertisement and not provide enough hygiene standard for breakfast, some guests used hand for bread in front of me. Event water is not enough to serve at the breakfast. Not even worth for a single coin.
Pharaphatr J
28/08/2021 From Tripadvisor
Spectacular!!
Such a Fantastic place to stay!!! The resort are spectacular design, Feel like in Europe. Beautiful Golf course. Wellness center are fully of professional. Great staff, Great service and Great ozone. Thanks a lot for great experience stayed.
MaePranomeEatTravel
01/12/2022 From Tripadvisor
ชอบมาก
. ชอบมาก รีสอร์ทสไตล์ทัสคานี ใหม่ใหญ่โต หรูหรา ทันสมัย ให้บรรยากาศเหมือนการพักผ่อนในประเทศอิตาลี ห้องพักตตกแต่งสไตล์เรอเนสซองส์และโมเดิร์นบาร็อค สวยงามกว้างใหญ่มาก เตียงนอนขนาดใหญ่ และเครื่องนอนคุณภาพดีมาก นอนหลับสบายจริงๆ สิ่งอำนวยความสะดวกมีครบ อาหารเช้ามีให้เลือกหลากหลาย, รสชาติและคุณภาพดี พนักงานโรงแรม ยิ้มแย้มแจ่มใส ให้ความช่วยเหลือเรื่องต่างๆได้ดี บอกเลยว่าประทับใจการให้บริการทุกอย่างของที่นี่ พนักงานน่ารักมากๆ ทุกคนทักทายยิ้มแย้มตลอดเวลาที่เข้าพัก และเอาใจใส่ลูกค้าเป็นอย่างดี คงต้องกลับมาอีกแน่นอน
Voyager57424133849
11/06/2021 From Tripadvisor
บริการยอดเยี่ยม!
เข้าพักที่นี้แฮปปี้มากค่ะ พนักงานต้อนรับดีมากๆ ตอนเช็คอินก็รวดเร็ว พนักงานต้อนรับน่ารัก friendly มาก น้องชาช่าบริการดีมาก ดูแลอย่างอบอุ่น วิวห้องพักดี service ตามมาตรฐาน Movenpick ที่เคยไปพักที่อื่นเลยคะ หากมีโอกาสจะกลับมาพักอีกค่ะ ห้องพักดีสระว่ายน้ำวิวสวยมากค่ะ ต้อนเช็คเอ้าก็เรียบร้อยรวดเร็วดีค่ะ แฮปปรี
Najpara
10/03/2021 From Tripadvisor
Beautiful hotel
ประทับใจทริปนี้มากค่ะ ตอนแรกจะจองไปวันหยุดยาวที่ผ่านมาแต่เห็นมีลูกค้าท่านอื่นรีวิวว่าคนแน่น เราเลยเลือกที่จะมาพักวันธรรมดา ซึ่งลูกค้าไม่เยอะ กลางสัปดาห์ลูกค้าไม่เยอะ ที่สวย พนักงานบริการดี ยิ้มแย้ม ทำให้ทริปนี้พิเสษค่ะ