Mövenpick Asara Resort & Spa Hua Hin
Beautiful oceanfront 5-star Hua Hin resort in beautiful tropical gardens
Mövenpick Asara Resort & Spa Hua Hin is aA fully immersive escape in an idyllic natural setting that can be easily reached and is removed from the crowds. Elegant with a casual ambience, this attractive low-rise luxury resort in Hua Hin is surrounded by a landscape of gently swaying palms, verdant gardens and reflective lagoons.
All our 96 resort suites and luxury villas in Hua Hin offer a sense of private luxury with generous living spaces from 120 up to 400 sqm. Dine at the resort's two restaurants which delight guests with Thai and refined Mediterranean cuisines, unwind in the serene Asara Spa, plunge into one of the resort's two swimming pools, or simply soak up the exotic surroundings and take in the soothing ocean and sunset views of Hua Hin.
Restaurants & Bars
The Place to Savour Life
We believe in indulgence done right, treating our guests to deliciously fresh and local cuisine., Revel in the delicious choices at Mövenpick Asara Resort & Spa Hua Hin with the all-day dining restaurant with its Kampu Tree, historic Baan Dum heritage house by the sea, or at the oceanfront bar and a swim-up pool bar.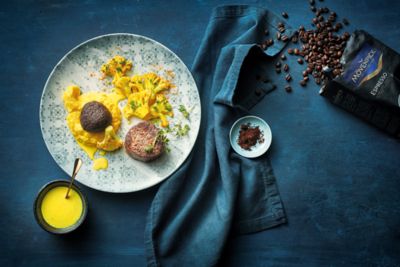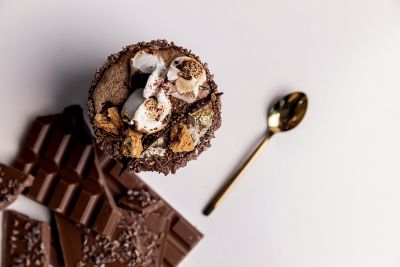 scroll up for previous option
Chocolate Hour
Enjoy 60 minutes of mouth-watering cocoa indulgence at Mövenpick Asara Resort & Spa Hua Hin with the signature Mövenpick Chocolate Hour, offering bite sized speciality chocolate creations.
scroll to show detail options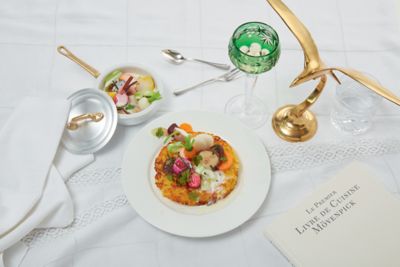 scroll up for previous option
Signature Flavours
Swiss dishes in Hua Hin like you've never tasted before, prepared with care and served from the heart in our restaurants at Mövenpick Asara Resort & Spa Hua Hin
scroll to show detail options
Facilities & Activities
Where Life Tastes Sweeter
Help yourself to the good life at Mövenpick Asara Resort & Spa Hua Hin. From sunny pool days to indulgent spa time at Asara Spa, energising workouts in our 24 hour gym to immersive markets and palaces, we invite you to drink it all in.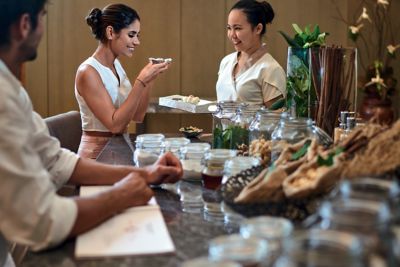 Meetings & Celebrations
Memorable Meetings & Sparkling Celebrations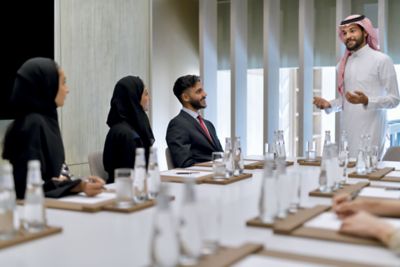 scroll up for previous option
Meetings that satisfy
With enticing venues and a menu of professional services, our unique event spaces in Thailand are set within an exotic tropical setting providing the perfect setting for intimate gatherings and high-end corporate events.
Find out more
scroll to show detail options
Hotel services
Check-in from 3:00 PM - Check out up to 12:00 noon
Practical Information
Practical Information
Reviews
pimrapatp2022
21/09/2022 From Tripadvisor
Highly Recommended
Private pool villa in shady garden. We stay 1 night and we've got an utmost privacy, relaxing and comfortable. The villa is spacious and well equipped. The hotel provide great facilities, main swimming pool by the beach, fitness, Kid club and restaurants. I am very enjoy staying here. Breakfast also very excellent especially Asian food.
Karimadibsoliman
15/09/2022 From Tripadvisor
Great experience
Not my first time here and definitely won't be the last Everything is on point, starting from the quality of food to the implacable service and hospitality If you have any regular or special requests, don't hesitate to ask Moussa the guest relation officer, don't worry about finding he will make sure to find you and check on your experience daily
TayK045
19/08/2022 From Tripadvisor
Great pool villa experience
My stay with Movenpick Asara has been great. Their pool villa sure worth every dime. Nice room with plenty of space. The pool is also nice and clean. However, they did forget to prepare my special request for our anniversary but the manager has been very quick to response with a complimentary option
AKIYANP
30/07/2022 From Tripadvisor
Mixed feelings
Pros: - Reservation was made directly with RSVN agent who was prompt and thoughtful. She even offered to place extra pillow and duvet for our 6 years old son who could sleep on a large sofa. Thank you very much. - Receptionist who assisted us name Kartoon was very friendly. She kindly escorted us to the room. - The resort is beautiful and serene. We loved it! - 2 porter delivered our luggage promptly. They are very nice. I've got the names; Moo & Chart (hope I got that right) - The suite was spacious and beautifully decorated. - Buggy driver name Manus was very attentive and friendly. - The security guard at night at the entrance was a star to us! He was very polite, helpful and attentive. - After checking out, we went to the beach front and was approached by Khun Phon, Head of engineer who seemed to be manager on duty at that moment. He was the first person of our entire stay to ask how was our stay and tried to dig deeper to get info. Thank you for that. Cons: - Despite knowing we're a family of 3, bath towels we're set for only 2. - Upon arrival, we were welcome by a luggage porter who guided my husband to a car park but failed to help out with the unloading the luggage from the car, so, my husband ended up did it himself. - No room orientation given whatsoever except that minibar are chargeable and water and coffee/tea are free. I guess it's a busy day. No big deal. - The toilet was very dirty. Once I opened the door, a very punching order hit my face. And when I lifted the toilet cover, I was shocked to see the seat filled with urine marks. How could this happen in a hotel in such caliber, I can't figure but puzzled. - Called and spoke with guest service agent who was apologetic and promised to pass the matter on to housekeeping. - It's already 5 pm, we left the room to the beach front. Received a call from a duty manager offered a room upgrade to a pool villa. After discussing with my husband, since it's late and not very convenient to move because we will check out on the next morning, so we asked for an availability rate for an extra night so that we can fully enjoy the villa and the resort but the hotel was fully booked which was understandable. So, we asked if we could keep the upgrade offer for the next visit (not asking for a free room, we're willing to pay), we were told "no…cannot, the upgrade is only for this visit". - No apologies note left in our room…fine, no big deal. - At checkout, 2 ladies was polite and attentive but none of them cared to ask how was our stay. This even made us believe that the management cannot careless for a short stay guest. My husband and I travel extensively and have experienced all sorts of problems solving skills of hotel staffs, I must say the duty manager here who dealt with us did not really care to recover our feelings, it was at the time convenient for him or the hotel to offer an upgrade knowing that we will leave the very next morning…kind of like to shut us up, without thinking of long term and realizing that we might be considering to return, willing to pay and gaining our loyalty. The resort has so much potential and majority of staffs deserve praises but somehow we can't help but feel that we don't matter to them. Would we go back to where they didn't value us!?!?!? It's a mixed feelings.
AnneKaeKae
22/07/2022 From Tripadvisor
The resort that completes your perfect holiday!
As I heard a lot of positive reviews about Movenpick Asara Resort & Spa Hua Hin, so, I decided to choose this property to celebrate my husband's birthday, a very important and special day of my most favorite person. The overall stay was unbelievably fabulous in terms of the property itself, the quality of services, the facilities offered, the room and the staff. The hotel was a splendid oceanfront resort, basking in the sylvan tropical garden. Hua Hin city centre and Hua Hin night market were just around the corner, around 2 – 3 hours drive from Bangkok. They had two on-site dining restaurants. One was Karm-poo restaurant, an all-day-dining restaurant, the other was Baan-Dum, a renowned beachfront seafood and authentic Thai food restaurant. Between 3 - 4 PM every day, it was the Chocolate Hour, which all guests could indulge with the complimentary Chocolate Buffet. What a paradise of chocolate lover like me! More importantly, we were so grateful to the hotel team for such beautiful welcoming room décor in an upgraded room to 1-bedroom private pool villa, which was very near to the beach. Despite no member lounge benefits here, generous welcome amenities set in the room including a bottle of wine, a piece of Birthday's cake, two self-service cocktail sets were definitely fantastic. Additionally, a polo shirt, printed the hotel's name was given to an elite member as a welcome gift. Although our room was a private villa-style with no view, once we stepped into this spacious villa, everything was perfectly provided to be able to happily spend the whole day and night without going anywhere. My husband actually had lots of fun with jumping into the pool, sitting back, sipping delicious cocktails and wine, tasting the delicious welcome snacks and sweets and vice-versa all day. I myself did enjoy taking our photos in this stylish furnished room. The hotel staff was something that must be mentioned. Frankly speaking, every single staff team, which we interacted with was amazing and deserved praises. RSVNs team i.e. Khun Bussadee, Khun Atchara, Khun Pichitchai and Khun Cartoon and Khun Nuch from GS team were the very first teams, which made us feel very warm welcome before our real arrival. Their enthusiasm and assistance were perceived via their polite voice via phone correspondences. 2-3 days before the arrival date, I received a call from Khun Wanwisa, the sweet Front Office Manager to inform that everything was well prepared for us as well as our special requests were granted in order to make the most of our special occasion. Her care definitely made us be overwhelmed and really looked forward to our vacation. During our stay, we had a chance to meet her in person. She was a real extra-service minded person as she genuinely listened to her guests' feedbacks and requests including our little voice. Some people might work for money, but we believed she worked on high passion not just only to make her guests pleased and have the most satisfied stays, but also to improve her property's services in the long run. Even though she was wearing a face mask during our conversation, her eyes were so sparkling with smiles on her faces all the times. She was such a true shining asset to the hotel! On arrival date, we were welcomed by many awesome staff, starting from two energetic bellboys, Khun Pepe and Khun Moo to the front desk staff, Khun Top and Khun Beam. We were so thankful to Khun Top, who had checked us in efficiently and also, together with some F&B staffs, secretly assisted me to arrange a little Birthday's surprise to my husband, resulted in making this birthday extra special. Likewise, we could not be happier with the staff at both dining restaurants, Khun Sao, Khun Kig, Khun Mint, Khun Jane and Khun Matt. They were nice and prompt to serve us with high attention. In particularly, Khun Kig was outstandingly lively and friendly. In sum, the hotel is highly recommended as it offers a second-to-none quality of services and facilities. Personally, we had so impressive stay with full of memorable moments that we could not wait to go back again and again.