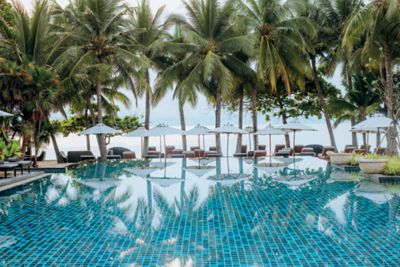 Mövenpick Asara Resort & Spa Hua Hin
Beautiful oceanfront Hua Hin resort in lush tropical gardens
A fully immersive escape in an idyllic natural setting that can be easily reached and is removed from the crowds. Elegant with a casual ambience, this attractive low-rise resort is surrounded by a landscape of gently swaying palms, verdant gardens and reflective lagoons.
All our 96 suites and villas offer a sense of private luxury with generous living spaces from 120 up to 400 sqm.  Dine at the resort's two restaurants which delight guests with Thai and refined Mediterranean cuisine, unwind in the serene Asara Spa, plunge into one of the resort's two swimming pools, or simply soak up the exotic surroundings and take in the soothing ocean and sunset views.
Restaurants & Bars
The Place to Savour Life
We believe in indulgence done right, treating our guests to deliciously fresh cuisine, abundant treats and flavours that are unmistakably Mövenpick, all served with a generous portion of heartfelt care.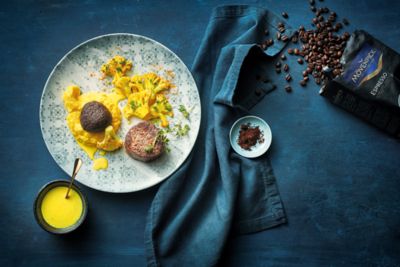 Facilities & Activities
Where Life Tastes Sweeter
Help yourself to the good life at Mövenpick. From sunny pool days to indulgent spa time, energising workouts to immersive cultural experiences, we invite you to drink it all in.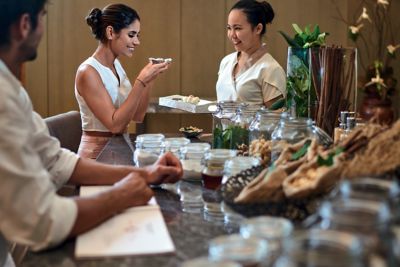 Meetings & Celebrations
Memorable Meetings & Sparkling Celebrations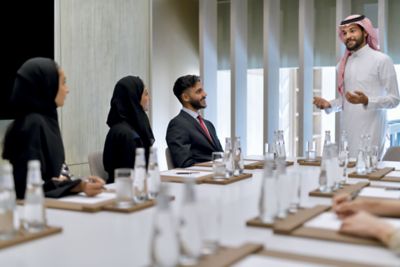 scroll up for previous option
Meetings that satisfy
With enticing venues and a menu of professional services, our meetings solutions are a recipe for success.
Find out more
scroll to show detail options
Hotel services
Check-in from 3:00 PM - Check out up to 12:00 noon
Practical Information
Practical Information
Reviews
pkoompong
30/06/2022 From Tripadvisor
Wonderful stay.
We choose asara villa huahin for a special birthday celebration and it was a perfect stay, special thanks for all of the professional staffs and exceptional service, mr top @ the fo / miss pare @ bandum restaurant / miss mint @ the beachclub / mr chart @ valet service, Looking forward to our next stay already. :)
airyme23
29/06/2022 From Tripadvisor
Nice relaxing place with family
- Nice place and lovely staff. - Resort is big and green. - my family love chocolate time in the afternoon - my son really love pool villa that make him happy all day - BBQ beach front is really great
MaBar2013
22/06/2022 From Tripadvisor
The Oasis of Hotels in Royal HuaHin with a touch of swissness
You hear and feel the sea breeze in the wonderful park - we had wonderful relaxing days in Mövenpick Hua Hin. Special the chocolate hours as afternoon tea and Moven specials like the Tartare or Birchermuesli swiss style. Chef Peters lamb & couscous was deligious. We had a small accident on poolsite and could see the first aid rescue of the very best trained staff - shows us the staff training and friendliness in general. All in all from welcome at reception to rooms and restaurants a highlight of the holiday. Can highly recommend that Oasis of freedom and relaxation.
thitisakk2022
07/06/2022 From Tripadvisor
พักผ่อนเต็มรูปแบบกับรีสอร์ทหรู5ดาวติดทะเลหัวหิน (100% relax and chill with 5 stars service in beautiful resort)
เราพักที่นี่ 1 คืน เป็นห้องพูลวิลล่ามีสระส่วนตัว ห้องสะอาดและกว้างขวางมาก มีChocolate hourด้วยกินไม่อั้น ตั้งแต่บ่ายสามถึงสี่โมงเย็น หากใครมาหัวหิน เราขอแนะนำที่นี่เลย บริการดีมาก อาหารเช้าอร่อย รวมถึง Facilities ต่างๆก็มีเยอะไปหมด นอกจากนั้น อัสสรา สปา ของทางที่พัก ก็มีบริการสปา สุดผ่อนคลาย ทำให้วันหยุดนั้นของเราสมบูรณ์แบบ 100%
Font-kktpage
29/05/2022 From Tripadvisor
Good Service and Chill for relax
Love the chocolate hour very much. Ambience around is good. Swimming pool is wide. The pool villa room is very private. The room is very spacious. The surrounding area is beautiful and shady and good food