Mövenpick Asara Resort & Spa Hua Hin
Beautiful oceanfront 5-star Hua Hin resort in beautiful tropical gardens
Mövenpick Asara Resort & Spa Hua Hin is a fully immersive escape in an idyllic natural setting that can be easily reached and is removed from the crowds. Elegant with a casual ambience, this attractive low-rise luxury resort in Hua Hin is surrounded by a landscape of gently swaying palms, verdant gardens and reflective lagoons.
All our 96 resort suites and luxury villas in Hua Hin offer a sense of private luxury with generous living spaces from 120 up to 400 sqm. Dine at the resort's two restaurants which delight guests with Thai and refined Mediterranean cuisines, unwind in the serene Asara Spa, plunge into one of the resort's two swimming pools, or simply soak up the exotic surroundings and take in the soothing ocean and sunset views of Hua Hin.
Restaurants & Bars
The Place to Savour Life
We believe in indulgence done right, treating our guests to deliciously fresh and local cuisine. Revel in the delicious choices at Mövenpick Asara Resort & Spa Hua Hin with the all-day dining restaurant with its Kampu Tree, historic Baan Dum heritage house by the sea, or at the oceanfront bar and a swim-up pool bar.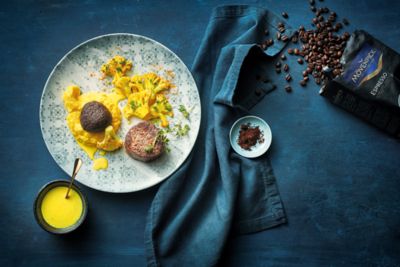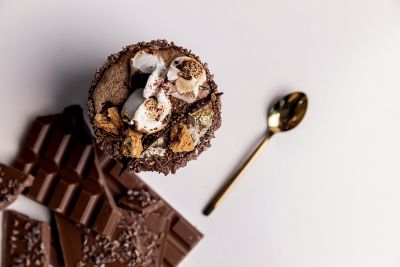 scroll up for previous option
Chocolate Hour
Enjoy 60 minutes of mouth-watering cocoa indulgence at Mövenpick Asara Resort & Spa Hua Hin with the signature Mövenpick Chocolate Hour, offering bite sized speciality chocolate creations.
scroll to show detail options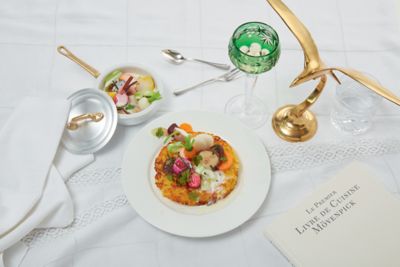 scroll up for previous option
Signature Flavours
Swiss dishes in Hua Hin like you've never tasted before, prepared with care and served from the heart in our restaurants at Mövenpick Asara Resort & Spa Hua Hin
scroll to show detail options
Facilities & Activities
Where Life Tastes Sweeter
Help yourself to the good life at Mövenpick Asara Resort & Spa Hua Hin. From sunny pool days to indulgent spa time at Asara Spa, energising workouts in our 24 hour gym to immersive markets and palaces, we invite you to drink it all in.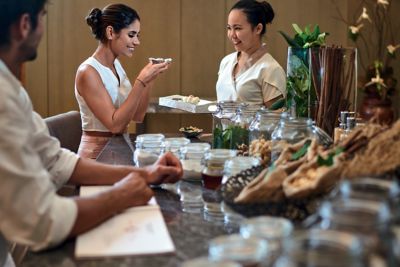 Meetings & Celebrations
Memorable Meetings & Sparkling Celebrations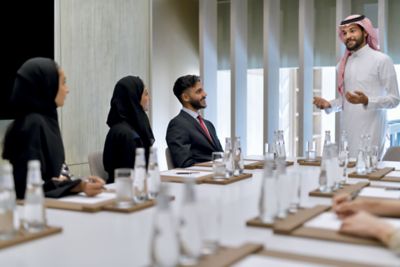 scroll up for previous option
Meetings that satisfy
With enticing venues and a menu of professional services, our unique event spaces in Thailand are set within an exotic tropical setting providing the perfect setting for intimate gatherings and high-end corporate events.
Find out more
scroll to show detail options
Hotel services
Check-in from 3:00 PM - Check out up to 12:00 noon
Practical Information
Practical Information
Reviews
Anneanongnat
21/11/2022 From Tripadvisor
Staffs are non service mind, not solve issue and look down customer
None service mind, TV cannot use for 3 days, staff not try to fix but strongly needed to let me change room after 9pm.every night. Extra bed bad quality. Staffs willing to treat foreigner only. Not thai.
curryhui
16/11/2022 From Tripadvisor
Spectacular Resort both inside and out!
Spectacular Resort both inside and out! Outstanding customer care team take very good care of our wedding anniversary to be a memorable lifetime event. Well maintenance facilities and special green environment surrounding make you feels like heaven place on earth. Due to my work role I always like to pay attention on how services provide to their customers. I would say special must go to 'Thip' at breakfast area. Not only her work ethic but more important her human interaction touch was outstanding. Brovo Thip! Definitely will be back! Well done Movenpick!!!
DiaryAroundTheWorld
07/11/2022 From Tripadvisor
Amazing resort with a outstanding team to make your stay memorable
We stayed here 3 nights and had an amazing experience from the spa to the amazing breakfast buffet. Also we love the nature around the hotel, there is so much to do and a perfect place to relax and unwind. In our villa we had a Floating breakfast and that was amazing as well enjoying everything in your villa definitely coming back!
YauCin
29/10/2022 From Tripadvisor
Top notch staff and beautiful resort! Highly recommended
We came to Movenpick Hua Hin as part of our Luxury Escapes package and it couldn't be better. The staff here are extremely helpful and friendly and it made our stay here with our 2 young kids so memorable. We spent our daughters fifth birthday at the resort and picked the villa with private pool. We had our usual dinner at Kampu restaurant and met Sao who had been ever so accommodating, remembering both my girls names, recommending good food and sorted my takeaway breakfast! Cindy and another staff whom we didn't manage to get her name surprised us with a cake at the villa after our dinner and sang a birthday song for my daughter 💕 We missed bringing a multi adaptor and there were none on premises we could borrow. When the staff knew they bought one from the nearby mall and passed it to us so we could get our phone charged up. Really grateful for this experience and would love to thank a couple more whom we didn't get their names! The resort is well maintained and their outdoor pool had a pretty large shallow area which my daughters enjoyed very much! Definitely not to miss their chocolate hour as well. Good facilities and too notch staff! Would definitely recommend this resort to anyone who is coming to Hua Hin! Not forgetting the kids club which we managed to drop the kids when we had a quick massage :)
witchub
08/10/2022 From Tripadvisor
Worm welcome Mövenpick Asara
This year's birthday more special than the past. With a friendly welcome, lovely service with a smile. The room is great. Hua Hin that used to be changed at all. You don't have to look for other places to travel. stay in room I was able to recharge my energy and ready to go back and fight with my life for a whole year. thank you i don't know name. But employee front office call him khun beer , gave a convenience for everything. Made my day.