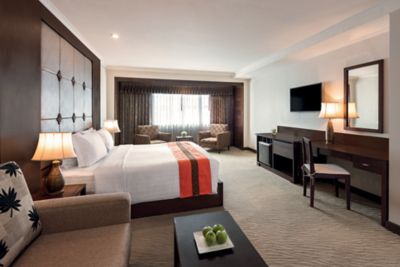 Mövenpick Suriwongse Chiang Mai
Restaurants & Bars
The Place to Savour Life
We believe in indulgence done right, treating our guests to deliciously fresh cuisine, abundant treats and flavours that are unmistakably Mövenpick, all served with a generous portion of heartfelt care.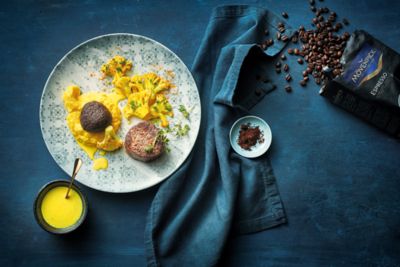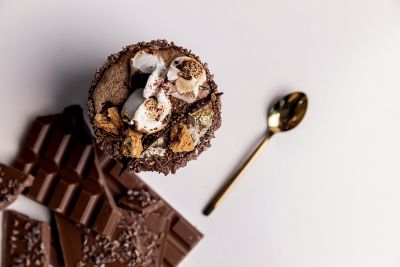 scroll up for previous option
Chocolate Hour
Tick-tock, it's mmm-o'clock, with all our hotels and resorts serving up 60 mouth-watering minutes of cocoa indulgence every afternoon, making sure your day's a delicious one.
scroll to show detail options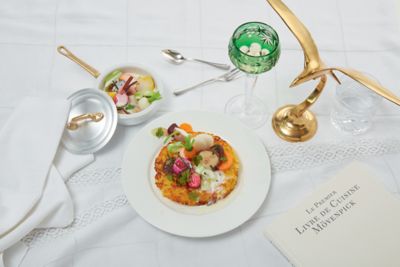 scroll up for previous option
Signature Flavours
Swiss dishes like you've never tasted before, prepared with care and served from the heart in our restaurants worldwide.
scroll to show detail options
Facilities & Activities
Where Life Tastes Sweeter
Help yourself to the good life at Mövenpick. From sunny pool days to indulgent spa time, energising workouts to immersive cultural experiences, we invite you to drink it all in.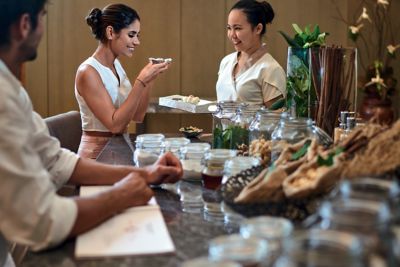 Meetings & Celebrations
Memorable Meetings & Sparkling Celebrations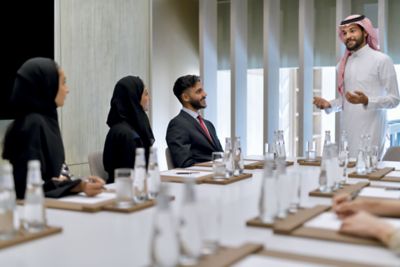 scroll up for previous option
Meetings that satisfy
With enticing venues and a menu of professional services, our meetings solutions are a recipe for success.
Find out more
scroll to show detail options
Practical Information
Practical Information
Reviews
UMAMI68
21/03/2020 From Tripadvisor
A superb stay
We arrived mid-day and was greeted by "Beer" and his colleagues and it was a positive surprise. We knew the hotel have a great standard, but positive and loyal employees as these, makes the stay so much a good memory. The location is close to the centre of town and one of the big markets are just around the corner. And we miss the delicious breakfast, serving typical local Thai dishes and at the same time covering foreign foods, fresh fruits and good coffee. In all we were very pleased with our stay. Unfortunately the Corona made us leave a day early to get back to Europe in time but we surely miss the hotel and crew!! We miss you already! Cheers, Wawa & Jon
Chang_Nam59
16/03/2020 From Tripadvisor
Very nice Wine & Food Terrace with very friendly staff
We had a great time at the Wine & Food Terrace ! The manager Tu and her staff took great care of us. We had very nice wines at very reasonable prices at the Happy Hours! We want to thank Tu and the members of staff, such as: Sugar, Tik, Jaew, Ice, Preaw, Yam, Nan, Seasa, Plean, Mild, Znin, O'LE Barkeeper and the Chang Lady. You were all very friendly and gave us a great time!! Moo Han and Chang Nam XXX.
SteveS144
14/03/2020 From Tripadvisor
And Khao Soi for Breakfast!
We loved our stay at Movenpick in Chiang Rai! The location right in the heart of the Night Market was very convenient! The room was comfortable and the breakfast was amazing! The breakfast selections each morning were plentiful and delicious! The Khao Soi regional specialty was a rare and wonderful treat for us! The front desk staff could not be nicer! WIN (Kitrawee Chiraphiboonwat) was especially kind in his creating a birthday/anniversary celebration for us right in the lobby! He presented us with a beautifully decorated cake and personalized card! He had some of the front desk staff join him in a birthday song for us. This was very nice and greatly appreciated! The front desk staff were all helpful in making phone calls for us and arranging for a cooking class and elephant sanctuary visit. We can't wait to return!
63garryk
11/03/2020 From Tripadvisor
My Stay Movenpick Chaing Mai March 1 0 to March 12 2020
I really enjoyed my stay at the Movenpick Chaing Mai. The hotel is located very close to the Night Bazaar, there are also many great food places to choose from and walking distance to some great bars and Thai boxing arena. The staff at the Movenpick where really helpful and when I checked in received an upgrade to Junior suite. I would like to make special mention of Kwang Beer, Earn, and Noom for their great assistance & service.
teerapongk187
10/03/2020 From Tripadvisor
Excellent​ service​ and​ FRIENDLY​ staff
Stay​​ in​ the​ hotel​ 3​ nights.The​ hotel​ location​ is​ great, just​ across the​ street​from​ the​ night​ market.The​ staff​ micky, Beer, Yokky and​ Earn​ are​ really​ FRIENDLY​, helpful​ and​ knowledgeable.​They​ give us​ very​ good​ advice about​ the​ local​ food​ and​activities​ and​ always​ service​ us​ with big​ smile.​Excellent!!!