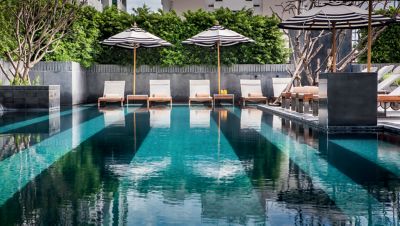 Mövenpick Hotel Sukhumvit 15 Bangkok
Restaurants & Bars
The Place to Savour Life
We believe in indulgence done right, treating our guests to deliciously fresh cuisine, abundant treats and flavours that are unmistakably Mövenpick, all served with a generous portion of heartfelt care.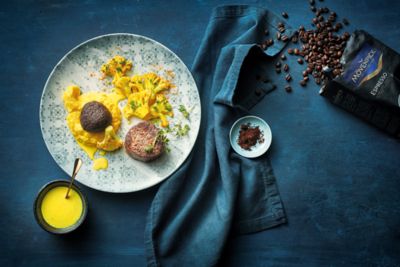 Facilities & Activities
Where Life Tastes Sweeter
Help yourself to the good life at Mövenpick. From sunny pool days to indulgent spa time, energising workouts to immersive cultural experiences, we invite you to drink it all in.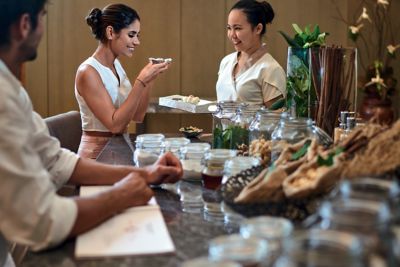 Meetings & Celebrations
Memorable Meetings & Sparkling Celebrations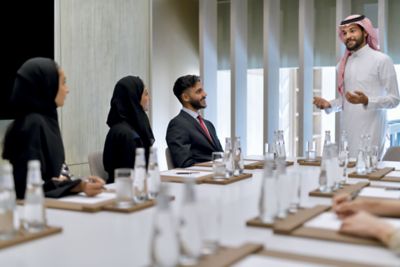 scroll up for previous option
Meetings that satisfy
With enticing venues and a menu of professional services, our meetings solutions are a recipe for success.
Find out more
scroll to show detail options
Practical Information
Practical Information
Reviews
dondondonkey555
11/08/2022 From Tripadvisor
These folks do take care of you
Where do I even begin. I don't normally write reviews but I felt the need to at least post something for the folks here so their management is aware of the great work they've all done. Kheng and Alan from Concierge, Nam from housekeeping on floor 5, Poo from front desk, Nate, Tao and Odette from the restaurant and several others from the rainforest bar. I wish I had the list of names as I've forgotten most of them. My covid fogged brain has unfortunately left me with poor short term memory. Then there's the MVP Mohammad who clearly knew how to keep guests happy. This man is an asset to Movenpick and should be training others with that knowledge and skills transfer. Mohammad assisted me with various issues during my month long stay in Bangkok including my visa extension process which would have been a painful ordeal without his guidance. Every one at Movenpick took care of me during my time here. They remembered my selections, choices and preferences. I did not expect them to by they did which really does make you feel a little special. The place is kept clean. Rooms always smell fresh when I come home. Water is always available. Lifts don't take forever due to the way the buildings and rooms have been split up.
luluAlshawi
10/08/2022 From Tripadvisor
Best place. Thank you Keng!
I like the service there and the guys were so helpful ( Keng , Man , Jai ) we are so thankful for them!! And i like how they are easier than another hotels Thank you very much Everything is comfortable there. The breakfast was good. By. Lulualshawi
ElifCHTR85
29/07/2022 From Tripadvisor
Very nice stay
The whole hotel staff was very friendly and helpful. Especially Num was very helpful with his great recommondations regarding restaurants. we really appreciated his support and service. The pool staff was also very friendly and the food was delicious.
Rockhard7
25/07/2022 From Tripadvisor
Movenpick
Visited from Denmark. Amazing hotel and staff. Had a chat with the tuktuk driver Num. Very generous guy. Showed me a lot of places to visit in the nighttime. The tuktuk service was also free which i find a Big plus
255adig
24/07/2022 From Tripadvisor
Man, Alan and non
I am happy with the welcome of the hotel people because they are friendly and polite, one day when I go to Bangkok I choose to stay in the same hotel greetings healthy always for all and keep the spirit, Man bellboy Non security supervisor him to ferry good services and help fully.