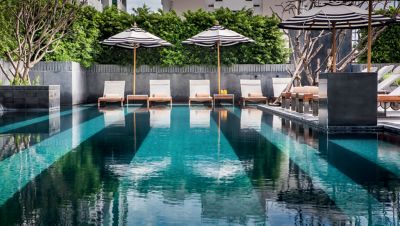 Mövenpick Hotel Sukhumvit 15 Bangkok
Restaurants & Bars
The Place to Savour Life
We believe in indulgence done right, treating our guests to deliciously fresh cuisine, abundant treats and flavours that are unmistakably Mövenpick, all served with a generous portion of heartfelt care.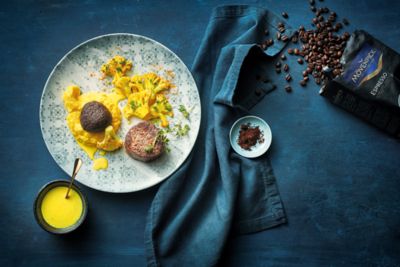 Facilities & Activities
Where Life Tastes Sweeter
Help yourself to the good life at Mövenpick. From sunny pool days to indulgent spa time, energising workouts to immersive cultural experiences, we invite you to drink it all in.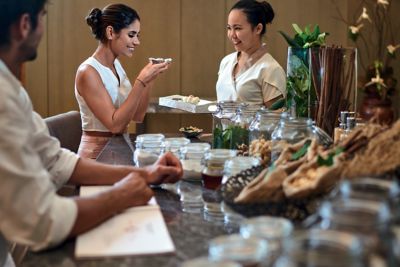 Meetings & Celebrations
Memorable Meetings & Sparkling Celebrations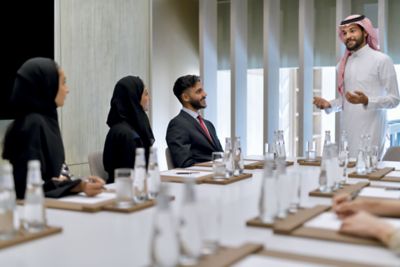 scroll up for previous option
Meetings that satisfy
With enticing venues and a menu of professional services, our meetings solutions are a recipe for success.
Find out more
scroll to show detail options
Practical Information
Practical Information
Reviews
Tanya2206
05/07/2022 From Tripadvisor
Very nice staff! Nice Hotel. Nearby the terminal 21 shopping mall were you can have Very Different kind of food
The hotel is very nice. The staff is really really nice. The have a real customer 's vice. Espacualky the ladies frim the front desk May and Pat were very nice. Clean and modern hotel. I would defenitly would come back to the hotel.
marlenet851
01/07/2022 From Tripadvisor
Great Stay!
Very nice Hotel! Great Staff especially Num TUK TUK very good Concierge Organizer, Organized everything very well. Alle in All Great stay , would Rcomment and love all human Staff. Kind regars Marlene And Julian
RobertMunk
01/07/2022 From Tripadvisor
Great location, clean, comfortable, great service and value for money.
We stayed 3 nights and would definately come again. The staff were always friendly and service was great from start to finish. The location is very central and close to the metro. This hotel is real value for money. My only feedback is that the rooftop bar is open late afternoon which is a pitty when we were using the pool. Otherwise 5hank you for aa great stay.
dannty007
29/06/2022 From Tripadvisor
Movenpick sukhumvit 15 in Bangkok
The hotel was great and clean the staff were very friendly and helpful breakfast can be included they cook without using pork oil for those who care about halal food they got free trips to terminal 21 i would recommend this hotel for my next visit
259lelab
29/06/2022 From Tripadvisor
Great place to stay
Staff was really kind and helpful, hotel is nice and clean and the rooftop pool is really beautiful. We loved our stay and were able too walk to food/the mall/massage places in 5min or less. Breakfast was great but a bit pricy