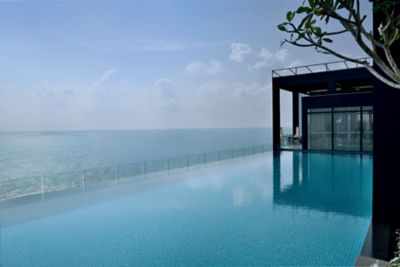 Restaurants & Bars
The Place to Savour Life
We believe in indulgence done right, treating our guests to deliciously fresh cuisine, abundant treats and flavours that are unmistakably Mövenpick, all served with a generous portion of heartfelt care.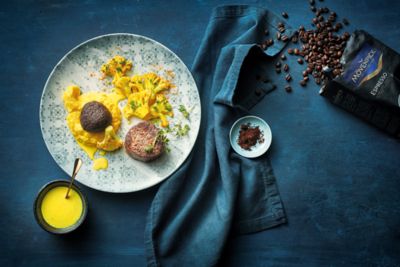 Facilities & Activities
Where Life Tastes Sweeter
Help yourself to the good life at Mövenpick. From sunny pool days to indulgent spa time, energising workouts to immersive cultural experiences, we invite you to drink it all in.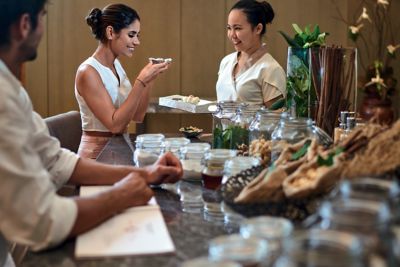 Meetings & Celebrations
Memorable Meetings & Sparkling Celebrations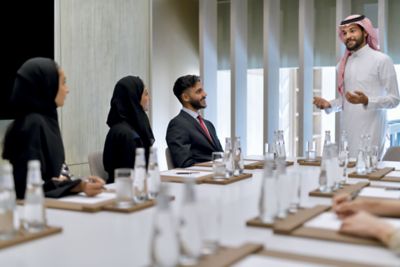 scroll up for previous option
Meetings that satisfy
With enticing venues and a menu of professional services, our meetings solutions are a recipe for success.
Find out more
scroll to show detail options
Reviews
N4655BMalim
18/05/2022 From Tripadvisor
Holiday
The stay was very relaxing with a touch of luxury. Enjoyed the food. All the staff were hospitable and polite all the time. Being a city the experience was wonderful. Me being a local (Sri Lankan) Movenpick Colombo is an ideal Hotel to have a relaxing and tranquil stay.
bernicemn
17/05/2022 From Tripadvisor
Superb stay
I had a great time with great service right from the time I entered the lobby to when I left. My room was always neat and clean without intrusion to privacy. The staff at AYU deserve a special shout out for their superior service, attentiveness and readiness to help out whenever I got stuck, and the meals were top-notch, prepared by the chef team, in particular Chef Ranil and Chef Anil. The gym and pool staff were also good and helpful. Would definitely recommend and looking forward to my next visit!
bob1323
16/05/2022 From Tripadvisor
WONDERFUL HOTEL
This was the first hotel we stopped at in a tour of Sri Lanka and was certainly not disappointed. Like we were to find booking in seems a long winded process for them but for you its fine as you just sit and sip a drink they provide you with. The room was very spacious, had a great view of the nearby coast. Everything was well appointed. The rooftop infinity pool was superb as was the bar there which was open in the evenings as well. The dining for both dinner and breakfast was faultless. Would definitely recommend this hotel.
130lahiruc
12/05/2022 From Tripadvisor
Hotel service
I participated wedding today at monte blank banquet hall. I want to mention that hotel provides great friendly service, specially from Sangeeth. Hotel foods also very delicious.. Hotel staff is very friendly.
SiddharthVignesh
04/05/2022 From Tripadvisor
One of the best rooms in Colombo
Fantastic room, superb bed, great view and as a whole a calming experience. The staff was very courteous. Decent breakfast. Roof top restaurant is stunning. Relax in the bathtub looking at the traffic and the sea. An unique view. Best value for the money. There are occasional offers. You can check with the hotel if you chose to stay in Colombo. For those who doesn't know Colombo, this hotel is centrally located. Easy access to all corners. Walking distance to shopping malls, cinema theaters and many restaurants. I have stayed in most of the major hotels in Colombo. I guarantee you won't get better rooms than this for this price.
Frequently asked questions
Mövenpick Colombo is located in the central business and shopping district off Galle Road.
You can find Mövenpick Colombo at the following address: 
24 Srimath Anagarika Dharmapala Mawatha,
Colombo,
00300
There are a range of popular attractions near Mövenpick Colombo, these include:
Red Mosque
Colombo City Centre
One Galle Face Mall
Galle Face Green
ODEL Department Store
World Trade Centre
Colombo Port City
Dutch Hospital Shopping Precinct
Bellagio Casino
Bally's Casino
Mövenpick Colombo has been open and providing a 5-star experience since January 2017.
Guests can enjoy all that is on offer at Mövenpick Colombo, including:
Infinity rooftop swimming pool
Health club facilities
Yoga room
Spa
Meetings and event rooms
Board room
Ballrooms