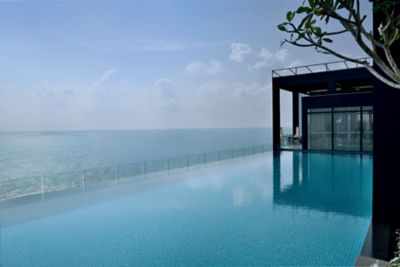 Restaurants & Bars
The Place to Savour Life
We believe in indulgence done right, treating our guests to deliciously fresh cuisine, abundant treats and flavours that are unmistakably Mövenpick, all served with a generous portion of heartfelt care.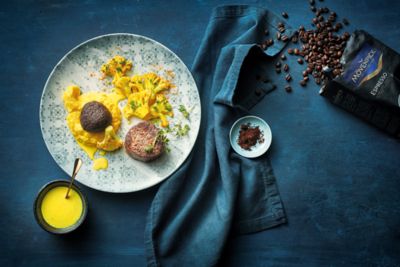 Facilities & Activities
Where Life Tastes Sweeter
Help yourself to the good life at Mövenpick. From sunny pool days to indulgent spa time, energising workouts to immersive cultural experiences, we invite you to drink it all in.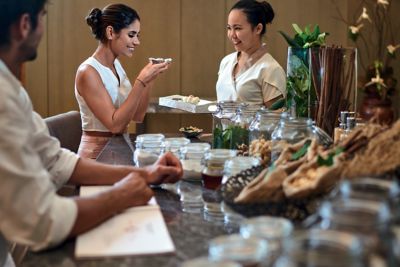 Meetings & Celebrations
Memorable Meetings & Sparkling Celebrations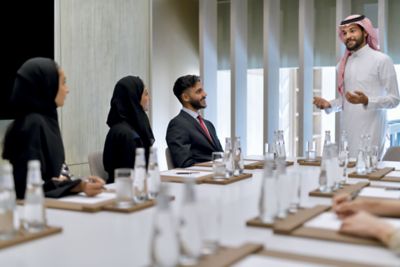 scroll up for previous option
Meetings that satisfy
With enticing venues and a menu of professional services, our meetings solutions are a recipe for success.
Find out more
scroll to show detail options
Reviews
-Ahmad_zainab
26/05/2022 From Tripadvisor
Saudi Arabia
We stayed for two nights and every thing was great ,, the room is clean and there is Wi-Fi and A\C ,, we would thank all the staff for their good attitude,, we would thank Chef Santh ranil and chef Samantha for those delicious food and great dishes
804trishanm
26/05/2022 From Tripadvisor
VISTAS ROOFTOP
I've been to this place for plenty of times and the place is awsome specially the location with the sunset wooow. All the staff is supper perfect but , do not forget to get the service from the BARTENDER "UDAYANGA" One of the best service ever I got in Srilankan Hotels. Check before you enter to the place, UDAYANGA is there. Recommend to everyone to chill out during the sunset🌅 till midnight. ⭐⭐⭐⭐⭐
yuliel2022
25/05/2022 From Tripadvisor
Wonderful stay
My stay at Movenpick hotel is wonderful. From the quality of food, room service to housekeeping and other services had been wonderfully served to us! Lavanya and Dilka from housekeeping are both very friendly and had always done a great job in cleaning my room. Which makes me very happy! Keep up the good work:-) The friendly staff at the kitchen Harsha, Jaye and Kalindu, (had I got the names right) taking orders had also been very helpful too! I would like to thank all staff for the exceptional and professional service you have provided for us! Thank you.
_M429EG
23/05/2022 From Tripadvisor
Good 5 stars ⭐️ hotel
We stop here with whole family . Room had extremely beautiful view 😍, especially very unusual in bathroom . Breakfast was great with big choice of food . Staff was friendly and helpful. Generally I would recommend this hotel . Price is kind of high but it worths it .
thilinawe
23/05/2022 From Tripadvisor
Exceptional Service. Amazing Stay
We had our wedding on 12th May at Mont Blanc, Movenpick and it was really beyond our expectations. Our special thanks goes to Natasha, our event co-ordinator, who helped us a lot from the very 1st day we visited Mövenpick. She followed up on every little thing till our wedding and gave us a big support. We have no words to express our gratitude and we didn't have anything to worry about because we knew that she'd handle everything very smoothly. We would like to highlight the help given by Lakshan at banquets. He was very supportive and helped us a lot even on our wedding day. And big shout out to all the amazing Mövenpick crew for providing us an exceptional service. After our wedding we felt like staying in our own home. The Mövenpick staff was amazing and that's one of the reasons we decided to extend our stay for another additional day. And we really impressed with the hospitality and the food was excellent. The infinity pool at the rooftop is breathtaking. We would highly recommend Mövenpick to anyone who are planning to celebrate their special days and milestones of their lives. And why not for a stay? It was superb. Once again hats off to this amazing Mövenpick family for their hospitality and excellent service. It was really beyond our expectations. Keep up the good work and wish you all the very best.
Frequently asked questions
Mövenpick Colombo is located in the central business and shopping district off Galle Road.
You can find Mövenpick Colombo at the following address: 
24 Srimath Anagarika Dharmapala Mawatha,
Colombo,
00300
There are a range of popular attractions near Mövenpick Colombo, these include:
Red Mosque
Colombo City Centre
One Galle Face Mall
Galle Face Green
ODEL Department Store
World Trade Centre
Colombo Port City
Dutch Hospital Shopping Precinct
Bellagio Casino
Bally's Casino
Mövenpick Colombo has been open and providing a 5-star experience since January 2017.
Guests can enjoy all that is on offer at Mövenpick Colombo, including:
Infinity rooftop swimming pool
Health club facilities
Yoga room
Spa
Meetings and event rooms
Board room
Ballrooms