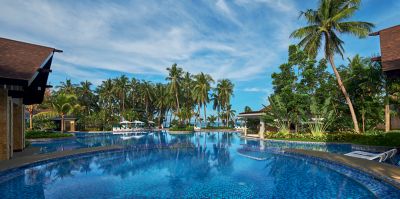 Mövenpick Resort & Spa Boracay
Mövenpick Resort & Spa Boracay
Discover one of the world's most beautiful islands and experience an unforgettable beach holiday in the Philippines. Mövenpick Resort & Spa Boracay offers an indulgent paradise in the Philippines, nestled on the northern tip of Boracay Island in Punta Bunga Cove. Our luxury resort is located only 90 minutes away from Caticlan Airport. 
Set amongst a lush tropical landscape and an exceptional private beach with turquoise blue waters, this upscale destination offers you a chance to escape into indulgence as you enjoy the immense multi-level pool, serene wellness centre and spa, water sports activities and excursions. Kids will also enjoy their stay at our resort with our kid's club and playground area. 
Enjoy free Wi-Fi and welcome amenities in our 312 contemporary hotel rooms and suites boasting breathtaking views of our tropical paradise. Seven diverse restaurants and bars offer International, Korean, Japanese, Italian and pub food, while Sol Marina Beach Club is the place to party in the company of international DJs and performers. 
Weddings, meetings and special events can be hosted in our dedicated venues. If you're a couple or family seeking a combination of entertainment, adventure and relaxation on the beachfront, Mövenpick Resort & Spa Boracay has everything imaginable for your tropical island holiday.
Restaurants & Bars
The Place to Savour Life
We believe in indulgence done right. We are proud to treat our guests to deliciously fresh cuisine, abundant treats and flavours through exquisite entertainment and culinary delights at our seven dining outlets to guarantee a joyful stay in the Philippines.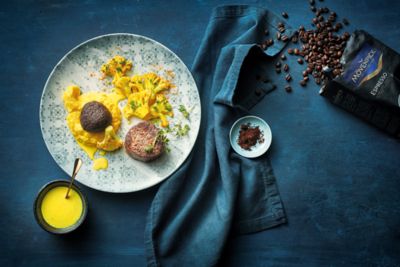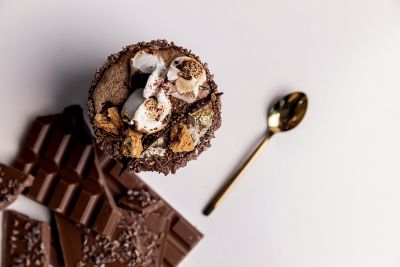 scroll up for previous option
Chocolate Hour
Tick-tock, it's chocolate o'clock at Mövenpick Resort & Spa Boracay, serving up 60 minutes of complimentary chocolate indulgence every afternoon with special creations during the famous Movenpick Chocolate Hour.
scroll to show detail options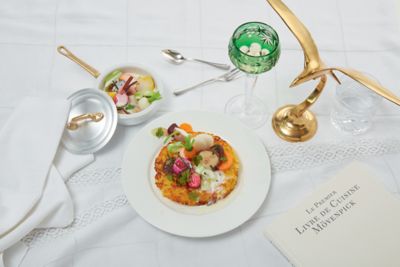 scroll up for previous option
Signature Flavours
Discover exquisite dining and Swiss dishes like you've never tasted before. Enjoy delicious recipes prepared with care and served from the heart in our seven luxury restaurants.
scroll to show detail options
Facilities & Activities
Where Life Tastes Sweeter
Help yourself to the good life at Mövenpick Resort & Spa Boracay. From family beach days to indulgent 5 star spa time in the Philippines, and energising workouts in our 24 hour gym, we invite you to take it all in.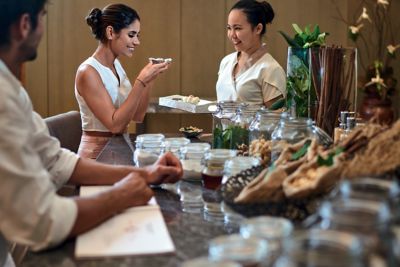 Meetings & Celebrations
Memorable Meetings & Sparkling Celebrations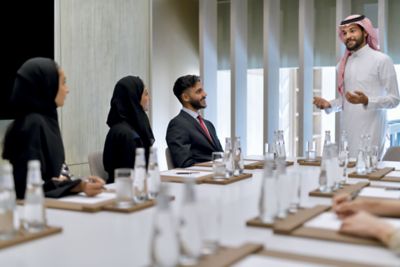 scroll up for previous option
Meetings that satisfy
Host your next meeting in the Philippines at Mövenpick Resort & Spa Boracay, with enticing state-of-the-art meeting venues and a wide menu of professional services, our meeting solutions are the perfect recipe for success. Contact our team today.
Find out more
scroll to show detail options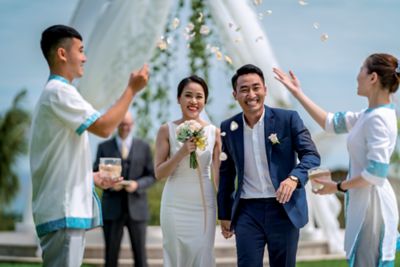 scroll up for previous option
Events bursting with flavour
With a touch of sugar, spice and everything nice, we'll help you celebrate life's rich moments.
Find out more
scroll to show detail options
Practical Information
Practical Information
Reviews
accdazo
29/01/2023 From Tripadvisor
A Memorable Holiday
Movenpick is an awesome stay away from the Boracay's busy Stations. Very relaxing and private stay, with all your needs already available for you. The Movenpick Staff are top notch — always helpful and on top of your requests. I lost my goggles due to the heavy swells at the beach and I just informed the lifeguard on duty about my situation. A few hours later, they found my goggles! Awesome awesom effort. Great breakfast buffet spread with Taho always available. Weekends have live music and your traditional Filipino ihaw ihaw. The Chocolate Hour is cherry on top — the kids loved it!!! If you want a quiet beach holiday and experience the filipino culture, Movenpick is a must pick amongst the big 3 in Punta Bunga. Thank you again Movenpick!
Werner K
28/01/2023 From Tripadvisor
5☆ Hotel with deficiencies and a lack of flair
I always compare hotels to other ones of the same category. On this vacation I have been to Bangkok, Luang Praban, Vientiane, Phnom Penh, Singapore and Manila. Regarding the 5☆ Mövenpick hotel on Boracay I had certain high expectations, which only partially were fullfilled. Positive experiencies: - The staff is very friendly and helpful. They work hard in order to handle the masses of guests. - The quality of the food is high. What I noticed on arrival on 25th January 2023 as missing or inappropriate for a 5☆  and especially a Mövenpick hotel was: - 40 minutes waiting time at the front desk to check in, no welcome refreshment or cold towel (which had been standard upon arrival at all hotels of the above mentioned stations of the trip) - Room (B4207) smelled like drain, as if the odor trap had not been filled with water for a long time. Even after filling all drains with water, the smell stayed. Houskeeping was informed the next morning. - The light bulb of the bed light had partially been screwed out of the socket in order not to work (cannot be switched-off independently from the bed light on the other side of the bed). Fixed the problem myself by screwing it completely back in. - The light above the bathroom sink did not work (only now and then). Housekeeping informed. -  Towel rail came partially of the wall when taking a towel down. Housekeeping fixed it. - Changed the room after it had finally been serviced in the late afternoon and the bad smell still prevailed. Exchanging the keycards at the reception took another 30 minutes waiting time although only 1 family was checking in in front of us at each of the two manned counters. - I can only confirm the statements of other reviewers regarding the sun loungers at the pool. All loungers are already reserved by towels or personal belongings before 9:00 a.m. and then everybody sets off for breakfast. Even during the day all loungers stay reserved like that although less than a quarter are actually used and the pool is sparsely used at the same time. The "users" of the loungers seem to be at lunch or at the beach. Personal notes: I am sure this sounds snobbish. I intentionally booked a Mövenpick Resort and a 5☆ hotel to experience certain manners and style. Regarding the breakfast buffet a lot of things seem to be adjusted to mass processing of guests. The breakfast room is stuffed with tables and you end up sitting very close to other people. The noise level is high and there is a long waiting line in front of the single coffee machine (or better order coffee with the highly engaged waiters, but also wait long because they are so busy keeping the place clean). Most probably other guests using this hotel as well have a major influence on the experience: Plates with piles of food as if the end of the world is near? Lines in front of the juices, because some guests remain standing there and drink several glasses in a row? I have never seen so many people in special swim shirts and swim overalls at breakfast (Jumping into the nearby pool directly from the breakfast table?). Even at the above mentioned check-in experience the parties in front of us in the waiting line were wearing these swim overalls (Swimming to the hotel?). This morning in the waiting line for breakfast we had guests behind us holding plates with food from the buffet, eating while waiting and then asking for a table. As mentioned, the food quality is very high, but orange juice made from powder concentrate at breakfast? P.S.: The General Manager approached me on basis of my mail to Accor Customer Service and we talked about my experiences in a very pleasant and constructive atmosphere. Thank you for that. He partially knew about the necessary improvements and is working on them.
noorm522
27/01/2023 From Tripadvisor
Perfect Paradise Escape - Solo traveller friendly
I had a brilliant 4 days stay here that resulted in me returning for another 11 days. I stayed in 4 different rooms and they were all clean, comfortable and spacious. The Chef and manager in Brezza were very accommodating with my dietary requirements, though I wish there was a few more vegetarian options at the breakfast buffet and that halal meat was available. The chocolate hour was a great alternative to the typical afternoon tea at other hotels and the the surprise stocking on Christmas morning was a great touch. As a solo female traveller, safety is my number one concern, and I felt incredibly safe here at all times. The private beach was pristine and always had a lifeguard onsite from sunrise to sunset and security was also always present, which was very reassuring. The mornings on the beach are very tranquil and is the perfect setting for your daily meditation. It's the staff here that really made this trip for me, in particular EVERYONE at Sol Marina beach club. A shoutout to Richard, Cyril, Paul, Cristine, Irish, Diaane and Raymond for taking exceptional care of me. The concierge and reception staff were also very helpful and accommodating every time I required something of them, in particular Kyra and Felix. Lastly I would like to commend the managers Jeryl and Franck for making me feel very welcome and always taking a moment out of their day to say hi.
KhalidKhursheed
25/01/2023 From Tripadvisor
Great Experience and Excellent Service
This is my 2nd time staying at this property. My first stay was in December 2021 and I had a horrible experience, I gave 1 star and wrote a long review. However, this time my experience was completely different. I had one of the best experiences and the service was on point. I was there with 14 other individuals for our corporate strategy session and retreat. From check-in to check-out, our group enjoyed the stay and had no negative experiences. The staff was very attentive, we enjoyed eating at the market and happy hour at the bar was excellent. I was happy to see that the GM (Franck)took our feedback from the previous visit and addressed all the things we raised. The turnaround was amazing and I was happy to see the changes. I recommend everyone to visit Movenpick if they are looking to stay away from the;; the npise of Boracay (stations 1 and 2). Good job Franck and the entire Movenpick team
Ray B
24/01/2023 From Tripadvisor
Some good points some not so good
Potentially this could be a fantastic place to stay, but has a few issues. Food here was great, go to Brezza fora delicious meal. Pool good and also had a small water aerobics class in the afternoon that we enjoyed. Not enough pool lounges and people being greedy leaving their towels on lounges all day and not utilizing them. TIP- If you just used the pool lounge when needed, there would be enough time for everyone to enjoy it. We had an adjoining room in block B on the 3rd floor. As a couple we didn't require an adjoining room, but we could hear our neighbors conversions and all their noise until 2am! Upstairs noise from above. To the hotels credit we asked for a change of rooms and was given one in a quieter location. TIP- Ask for a top floor unit, so you don't get noise from the above room. Amazing location if you want to chill out at the resort, if you want to venture around the island it is a bit far away from other restaurants and cafes, and the road to the resort is under construction, so it can take some navigating. As with most places here the people are really friendly and welcoming.