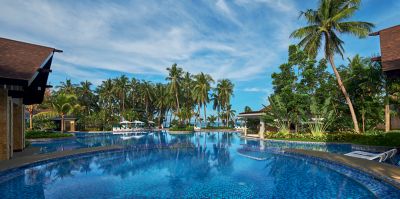 Mövenpick Resort & Spa Boracay
Mövenpick Resort & Spa Boracay
Discover one of the world's most beautiful islands and experience an unforgettable beach holiday in the Philippines. Mövenpick Resort & Spa Boracay offers an indulgent paradise in the Philippines, nestled on the northern tip of Boracay Island in Punta Bunga Cove. Our luxury resort is located only 90 minutes away from Caticlan Airport. 
Set amongst a lush tropical landscape and an exceptional private beach with turquoise blue waters, this upscale destination offers you a chance to escape into indulgence as you enjoy the immense multi-level pool, serene wellness centre and spa, water sports activities and excursions. Kids will also enjoy their stay at our resort with our kid's club and playground area. 
Enjoy free Wi-Fi and welcome amenities in our 312 contemporary hotel rooms and suites boasting breathtaking views of our tropical paradise. Seven diverse restaurants and bars offer International, Korean, Japanese, Italian and pub food, while Sol Marina Beach Club is the place to party in the company of international DJs and performers. 
Weddings, meetings and special events can be hosted in our dedicated venues. If you're a couple or family seeking a combination of entertainment, adventure and relaxation on the beachfront, Mövenpick Resort & Spa Boracay has everything imaginable for your tropical island holiday.
Restaurants & Bars
The Place to Savour Life
We believe in indulgence done right. We are proud to treat our guests to deliciously fresh cuisine, abundant treats and flavours through exquisite entertainment and culinary delights at our seven dining outlets to guarantee a joyful stay in the Philippines.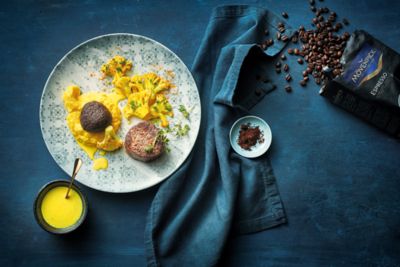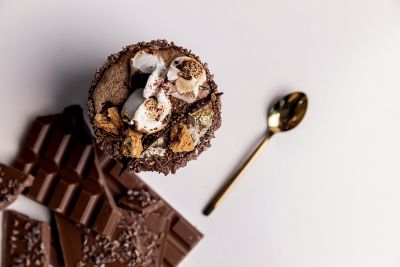 scroll up for previous option
Chocolate Hour
Tick-tock, it's chocolate o'clock at Mövenpick Resort & Spa Boracay, serving up 60 minutes of complimentary chocolate indulgence every afternoon with special creations during the famous Movenpick Chocolate Hour.
scroll to show detail options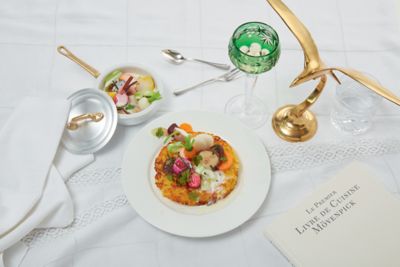 scroll up for previous option
Signature Flavours
Discover exquisite dining and Swiss dishes like you've never tasted before. Enjoy delicious recipes prepared with care and served from the heart in our seven luxury restaurants.
scroll to show detail options
Facilities & Activities
Where Life Tastes Sweeter
Help yourself to the good life at Mövenpick Resort & Spa Boracay. From family beach days to indulgent 5 star spa time in the Philippines, and energising workouts in our 24 hour gym, we invite you to take it all in.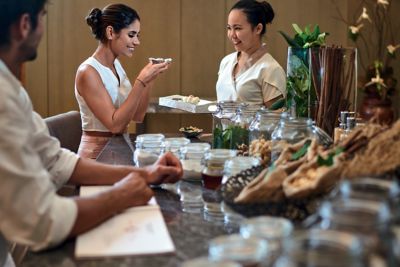 Meetings & Celebrations
Memorable Meetings & Sparkling Celebrations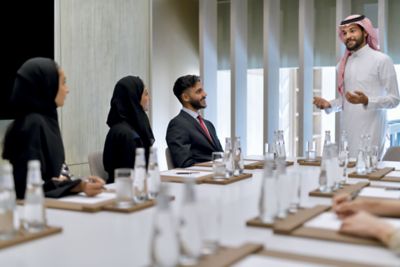 scroll up for previous option
Meetings that satisfy
Host your next meeting in the Philippines at Mövenpick Resort & Spa Boracay, with enticing state-of-the-art meeting venues and a wide menu of professional services, our meeting solutions are the perfect recipe for success. Contact our team today.
Find out more
scroll to show detail options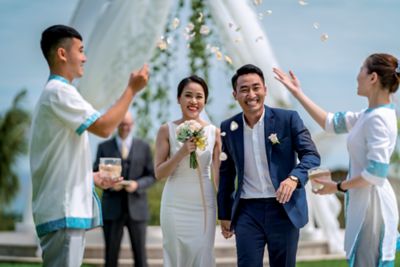 scroll up for previous option
Events bursting with flavour
With a touch of sugar, spice and everything nice, we'll help you celebrate life's rich moments.
Find out more
scroll to show detail options
Practical Information
Practical Information
Reviews
Ruiz_nelson
25/09/2022 From Tripadvisor
Excellent Service and Great Amenities
The amenities and very relaxing ambiance. The service personnel are very friendly and accommodating. The food in buffet is also great and the chocolate hour at 3pm is very unique and good for people with sweet tooth. I will definitely recommend this hotel to everyone who wants to experience boracay. Shout out to Christine Bataga, Mae Gabi and Ish Plamiano for accommodating us while we are there.
LeimarieT
24/09/2022 From Tripadvisor
Perfect Getaway
Our family escape at Movenpick Boracay on September 19-22 is by far one for the books. Indeed, it's a dream escape into reality—the treats, the place and its people are the best. The complimentary cake, room upgrade, chocolate hour, buffet breakfast and small requests—they make it all happen plus the private beach & the lush of nature! We will definitely come back again. Thank you for making our stay beyond expectation.
278jhunc
16/09/2022 From Tripadvisor
Wonderful Vacation
Hotel staff was extremely friendly and helpful, The breakfast buffet was very good and tasty. Kudos to the hotel staff, very accommodating and hospitable. During our stay, we felt secured and well taken care of. The room was clean and charming, My sleep was very comfortable. We will definitely go back! 💛
cherryrhose
11/09/2022 From Tripadvisor
superb amazing!
our family loved every part of the resort, from the staff "they were the best!" so helpful, happy and friendly! they really made our stay amazing! nothing was too much trouble. the location was perfect having it literally in front of the beach, and the pool was so wide. . would really recommend it to anybody, who want a experience out of ordinary. . 👍🏻
jaycallanga
10/09/2022 From Tripadvisor
Very Pleasant Stay!
The location of the resort is very nice, they have their own beachfront which will keep you away from the public crowd. Nice restaurants, breakfast cycles, huge swimming pool and very accommodating staffs. We were kindly assisted by a lot of staffs but the people that were notable were Cyril and Anthony in Sol Marina, and FOM Ms. Jen. Overall is excellent stay!