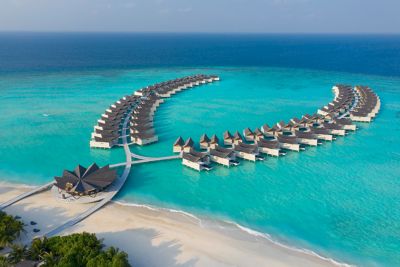 Mövenpick Resort Kuredhivaru Maldives
Indulge in our sweetest moments
Restaurants & Bars
The Place to Savour Life
We believe in indulgence done right, treating our guests to deliciously fresh cuisine, abundant treats and flavours that are unmistakably Mövenpick, all served with a generous portion of heartfelt care.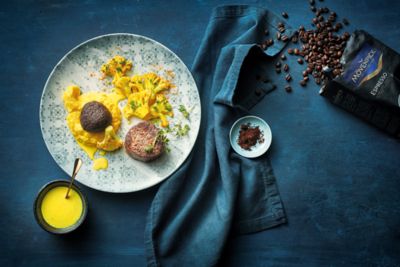 Facilities & Activities
Where Life Tastes Sweeter
Help yourself to the good life at Mövenpick. From sunny pool days to indulgent spa time, energising workouts to immersive cultural experiences, we invite you to drink it all in.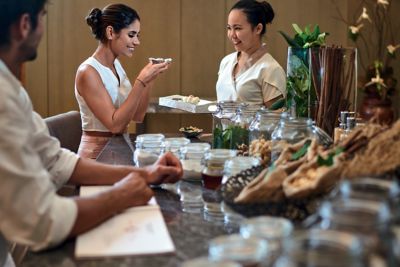 Meetings & Celebrations
Memorable Meetings & Sparkling Celebrations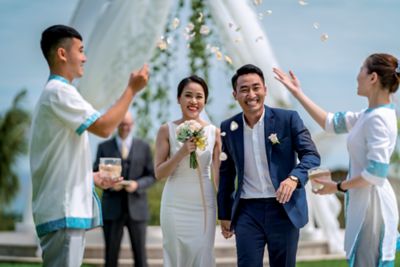 scroll up for previous option
Events bursting with flavour
With a touch of sugar, spice and everything nice, we'll help you celebrate life's rich moments.
Find out more
scroll to show detail options
Reviews
Abeje2022
14/08/2022 From Tripadvisor
Money well spent!!!!
We had a fabulous time. It started from the reservation team where Mohammed gave us excellent service. I called from my mobile and he requested we engage on WhatsApp. This was very thoughtful cos I was charged $10 for less than 3mins call. Booking was done via WhatsApp and reservation sent to my email. Thank you mohammed for a seemless and efficient service. Upon arriving at the airport from our 1st resort, we were welcomed by the movenpick team in preparation to board the sea plane. During our check-in process my sister's handbag got missing. Haaa.... we were discombobulated. The movenpick staff said it was unusual so we reported to the terrorist police. The movenpick airport staff alerted the resort on what had happened. Upon our arrival at Movenpick, the team welcoming us said the bag had been found and showed us the video for confirmation. The airline mistakenly checked it in for another resort.. We were grateful they followed through so we 💃🏽 💃🏽 💃🏽 to our water villa. We all loved our villa, its stunning. We are leaving tomorrow and trying to get ourselves back to factory setting. The team here definitely understand the meaning of service. The complimentary yoga and pilates class was an icing on the cake for us. Ooooo.... the restaurant and kitchen staff are special humans! Always keen to ensure every meal is a delight. One of my sisters is vegan and they went far and above board to cater for her. Sadly I don't remember the names of the different chefs. Special thanks to our Thai and Kenya sisters. Thank you to our butter as well. 💖 . Oh...how can I forget the Kenyan buggy who in our first few days in the resort noticed us missing our way and directed us ....thank you. Well-done to the management of this resort.
omar_6694
14/08/2022 From Tripadvisor
Great island
It was a great experience! The resort facilities including the room we stayed in are world class and high quality. Everyone is so friendly and helpful specially our host (DANA). I would highly recommend the resort. Thank you very much for your outstanding hospitality.
JayBah
13/08/2022 From Tripadvisor
Trip of a lifetime because of the staff...I've never felt so pampered
My husband and I purchased a 10 day stay at Movenpick Kuredhivau and another 7 days at Angsana Velavaru for our 25th wedding anniversary. I can't say enough good things about Kuredhivaru!! The service level here was so high that the Angsana Velavaru resort paled in comparison. The end to end service from Male airport was incredible. A representative from the resort was there with a sign that had the resort name on it. He took our luggage and lead us to a vendor to purchase a sim card for our portable wifi (at our request) and then took us to the Seaplane terminal and got us all checked in. He then lead us to the waiting area and we were flown out within 2 hours of arriving at Velana International Airport. The Seaplane ride was about an hour, with one stop on the way. Once we arrived at Kuredhivaru, we were greeted by the staff welcoming us with music and song. Each guest is assigned a host or hostess who is your point person for your entire stay. Our hostess was Ruksar. After introducing herself, she offered us a cold drink and then took us on a brief buggy ride to show us the lay of the land. She then drove us out to our overwater villa and checked us in right there. I have never experienced service like I did here. Not only was it *always* delivered with a smile, you were never made to feel like it was a problem or that they were being put out in any way. It was over the top. If you even looked the least bit distressed, you'll have someone from the staff over immediately asking what they can do to help. Here are some examples. Firstly, I'm an embarrassingly picky eater and I take a supplement for a heart condition that curbs my appetite so I only eat very small amounts in a sitting. It's always an issue on trips and since I don't care for seafood, was something I was dreading on this trip. The first night, we were looking at the menu and I was distressed to see that there really wasn't anything that looked good to me. The staff must have seen my face, because the waitstaff was immediately over asking how they could help. I explained that I was a picky eater and a light eater, and that I was embarrassed about it and I was told not to even think twice about it. They never made me feel badly about it and went so far above and beyond it was ridiculous. My hostess had me text her my meal choice every evening at 5pm and they would have it for me at whichever restaurant my husband wanted to eat at for that evening. They even made me a few non-menu items! I didn't order ahead, they would present the children's menu to me (I know, I know, hahah) as it had a lot of simple foods (grilled cheese, tomato soup, burger, chicken, etc). The staff had fun teasing me about it but not with any malice at all. We had some really great belly laughs with the staff at Latitude 5.5. Second, we were visiting a second resort after our 10 day stay here. The staff took care of ALL of the arrangements. On our final day, they delivered a breakfast to our room since we had a very early flight. We were then picked up and driven to the Seaplane dock. We never touched our luggage, had no wait for our seaplane out to the next resort and our hostess made sure the second resort would have our room ready before sending us off! We were accompanied by a staff member of Kuredhivaru all the way to the main terminal where he handed us off to the Angsana Velavaru staff member. It was absolutely seamless. One last example of that immediate attention for distress; one morning we had some crazy wind and rain that actually blew through the open air restaurant misting everyone pretty good. I was cold and rubbing my arms, before I knew it, someone had a WARM towel wrapped around me! Impeccable above and beyond service, in my opinion. Our stay was nothing less than absolutely amazing. Add to that the really cool open air bathroom in the overwater villas, the gorgeous water with sandy bottom, snorkeling right off your overwater villa...I always thought I'd just go once to the Maldives but I find myself anxious to go back again, specifically to Kuredhivaru, to see all of my friends again. It was worth the 33 hours of travel one way, lol! The staff were all so friendly, so genuine, so eager to make your stay the best it could be...I'm still blown away. They managed to create an atmosphere of family and warmth. I actually felt sad flying away, watching them all wave from the seaplane dock! Everyone was really, really personable while remaining professional. Ruksar told us that management reminds the staff that every Maldivian resort has beautiful villas, white sand beaches, azure waters, amazing snorkeling. In order to set themselves apart, they need to focus on service and making the guests feel welcome. They have completely succeeded. We purchased our stay on a discount through TravelZoo, but we never ever felt treated differently. The staff we'd interacted with would stop and say hi anytime they saw us out. We also had a couples massage during our stay. The spa was beautiful. Unfortunately it poured that day, so we didn't get to have our massage in the overwater villas at the spa, but the room in the garden was perfectly fine and the massage was wonderful. OH, and chocolate hour..you heard me right. Everyday, from 4pm - 5pm they have complimentary chocolate hour. They *encourage* you to take a paper bowl and FILL it; and this isn't cheap or waxy chocolate. This was some of the best chocolate I've had and that's saying something because I'm definitely a fan of the stuff. I can't recommend this resort highly enough! 11 out of 10 stars FOR SURE! My only suggestions for minor improvements would be a faster wi-fi, more options for light snacks, more variety of food and perhaps a true all inclusive option rather than keeping track of exceptions. We want to extend an extra thank you to Ruksar, Shafiz, Shair, Nixon, Pratha, the gentleman who manned the egg station at breakfast (sorry I missed your name!) and the asian woman at breakfast who took such good care of us (I also missed her name, darn it!). If you are considering going to this resort, stop thinking about it and book now. You won't regret it!
ahshahee
12/08/2022 From Tripadvisor
Relaxing Stay
This was a great stay overall. The property, the island, the villas, the sea, the restaurants, the whole ambiance of the place is gorgeous. Staffs was amazing and very attentive. Our Room attendant Adam and Hammad was takijg care of anything we needed and was very attentive. Island host Mahmoodh made sure our stay was perfect. Would recommend the Hotel as a best Relaxing Place.
Jaafar_Bouskoura
11/08/2022 From Tripadvisor
Top experience!
Very friendly and professional staff. A special thanks to Jauzee for his support and assistance during our stay! Very Good variety and quality of food. A lot of aquatic activities on a paradise island
Frequently asked questions
Mövenpick Resort Kuredhivaru Maldives is located 45 minutes north of Male International Velana Airport, in the Noonu atoll.
The address for Mövenpick Resort Kuredhivaru Maldives is:
Mövenpick Resort Kuredhivaru Maldives
Kuredhivaru Island, Maldives
20026 Noonu Atoll
Maldives
Mövenpick Resort Kuredhivaru Maldives first opened in November 2018.
Mövenpick Resort Kuredhivaru Maldives offers a number of activities for guests to enjoy, such as:
Canoeing
Catamaran sailing
Water skiing
Fun tube
Wakeboarding
Jet ski tour
Jet blade session
Parasailing
Banana boat
Windsurfing
Windsurfing lessons
Sailing lessons
Snorkelling lessons
Sunset cruise
Starlit cruise
Snorkelling tour
Dolphin and turtle cruise
Snorkelling with mantas
Scuba diving and PADI courses
Tennis
Yoga
Fitness activities
Kids program
Volleyball
Cooking lessons
Wellbeing experiences
Mövenpick Chocolate Hour
Cocktail party
Floating breakfast
Borderless dining
Some of the property amenities at Mövenpick Resort Kuredhivaru Maldives:
Spa
Fine dining venues
Fitness centre
Water sports and dive centre
Pools in all the villas
Coffee machines
Infinity sunset pool
Clinic
Yoga sala
Yoga overwater deck
Pool service
Tennis courts
Volleyball court
Kids' club