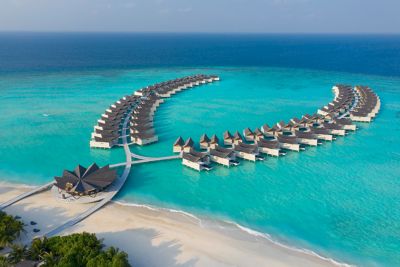 Mövenpick Resort Kuredhivaru Maldives
Mövenpick Resort Kuredhivaru Maldives
Mövenpick Resort Kuredhivaru Maldives is a pristine sanctuary and tropical oasis that is nestled in the undisturbed Noonu Atoll. Awaken your senses at our 5 star luxury beach resort, located 45 minutes north of Male International Airport. Immerse yourself in your own private plunge pool in all of the 72 overwater pool villas, 30 beach pool suites and three beach spa pool residences.
Our restaurants at Mövenpick Resort Kuredhivaru Maldives perfectly combine gastronomic delights with magnificent views of the Maldives. From a seafood fine dining experience to a private romantic candlelit dinner on the beach, you can indulge yourself and your loved one endlessly throughout your relaxing stay with us in the Maldives. 
Walk upon the powder-white beaches and feel the sand in your toes and explore the abundance of colourful marine life that the Indian Ocean has to offer. Savour great cuisine at three restaurants and enjoy a refreshing drink at our bar whilst you marvel at stunning vistas of the Indian Ocean. Unwind at the Sun Spa by Healing Earth, refocus your energy with yoga, and let your youngsters play at the Little Birds Club. During your stay at Mövenpick Resort Kuredhivaru Maldives, allow us to tailor-make a very special experience for you in the Maldives.
Indulge in our sweetest moments
Restaurants & Bars
The Place to Savour Life
We believe in indulgence done right! Here at Mövenpick Resort & Spa Kuredhivaru Maldives restaurants, we treat our guests to deliciously fresh cuisine, served with abundant treats and surprising flavours that are unmistakably Mövenpick, all served with a generous portion of heartfelt care in all of our luxury restaurants.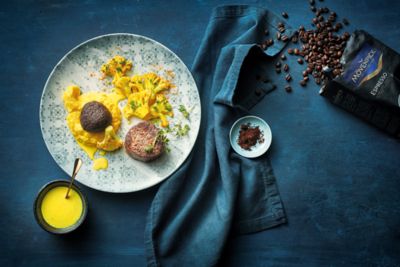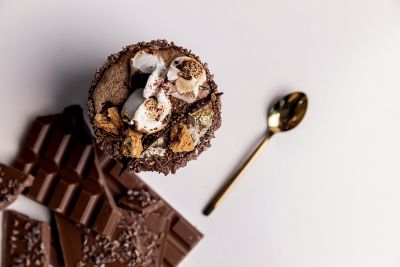 scroll up for previous option
Chocolate Hour
Tick-tock, it's mmm-o'clock at Mövenpick Resort & Spa Kuredhivaru Maldives, with all our luxury restaurants serving 60 mouth-watering minutes of chocolate indulgence every afternoon, making sure you have a delicious day in the Maldives.
scroll to show detail options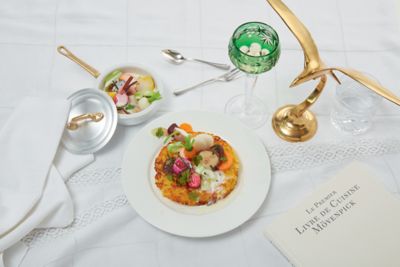 scroll up for previous option
Signature Flavours
Indulge in an array of enticing culinary experiences like you've never tasted before. Discover all Mövenpick Resort & Spa Kuredhivaru Maldives dishes, prepared with care by our innovative chefs and served from the heart in our restaurants.
scroll to show detail options
Facilities & Activities
Where Life Tastes Sweeter
Enjoy the good life at Mövenpick Resort & Spa Kuredhivaru Maldives. From sunny pool days with the family to relaxing time in our luxury spa, energising workouts in our gym, to immersive cultural experiences, we invite you to take it all in.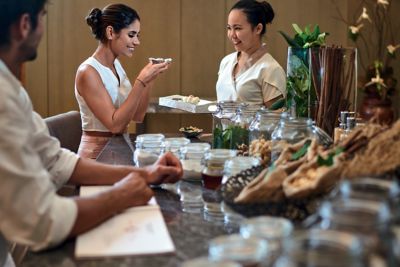 Meetings & Celebrations
Memorable Meetings & Sparkling Celebrations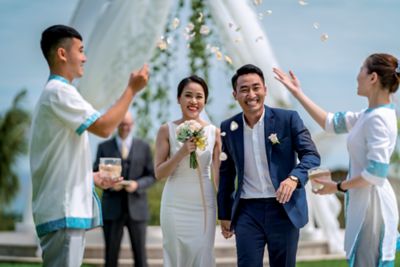 scroll up for previous option
Events bursting with flavour
With a touch of sugar, spice and everything nice, we'll help you celebrate life's rich moments.
Find out more
scroll to show detail options
Reviews
Kobesek
26/09/2022 From Tripadvisor
Anniversary trip
From room 216, we enjoy the stay in Movenpick a lot. I love how friendly every island staff always greets us with a smiling face. Thank you, Jauzee, our host taking good care of our stay. What a beautiful and memorable anniversary. The room was immaculate and well-maintained. Thank you for the room service:) We enjoyed the view from the ocean pool villa, especially during the sunset. Also last but not least, the food and services of Onu Marché, Bodumas and Latitude 5.5 are excellent
Владимир Г
25/09/2022 From Tripadvisor
Best holiday ever
The hotel came recommended by a lot of friends and the experience surpassed expectations in every way. The only problem is not connected with the hotel per se, and may not be an issue for someone- it's the sea plane transfer, that could be unpleasant. All other aspects of this tropical resort were top of the class- food, accommodation ( we were lucky with our villa situation, away from the main restaurant, jetty and water villas, with unobstructed view of the sea and sunrise, with the widest expanse of the coral sand available on the island. Two rooms villas are quite convenient when you travel with a kid, and the small pool by the villa is fine to cool down a little bit when the sun is too strong for the European skin. Rooms are cleaned twice a day, pest control is done daily, tea, coffee and minibar are stocked daily. Food is excellent and the chefs are very accommodating as to any special request you may have, and as a family with a kid we had some peculiar requirements of our own. Very special thanks to Shome who served all the food and beverages with a sincere smile. Wine is quite good, but the head sommelier Lucas is even better… Island hosts are wonderful, always on top of every our request and willing to solve any problem that we had. Special thanks to Dana and Lina for their devotion and dedication. Little birds kid club as a wonderful place for kids and a welcome relief for parents, thanks a lot for good memories and moments to Gulia and Elena. Fitness facilities are good, and on top of them you have the fitness instructor who is very friendly and helpful. Overall the best memories of a holiday ever, hoping to be able to come back to this great hotel. Very special thanks to hotel general manager Stan for doing and overall great job and got his daily fitness motivation!!
150najmaa
14/09/2022 From Tripadvisor
Everything was perfect
Our trip was amazing, the hotel was perfect and the staff was very friendly with us. Donia was our host and she did prepared everything for us before we arrive she booked for us the floating breakfast, massage and in the Italian restaurant. I really advise everyone to try this hotel
SalmaB308
12/09/2022 From Tripadvisor
Greatest holiday
Our journey was incredibly incredible . The stay was awesome , all the staff were kind , helpful and cheerful . They made our trip so much easier , funnier especially Samar , Said and Rim and we can't forget our kind host Donia . Every day we had there was unforgettable and unbelievable, still feeling like it was a dream . I can never talk about the journey without talking about the food , it was more than great , various, unbelievably delicious . We really enjoyed eating and savouring each meal and specifically the multiple types of fruit . The water villa , the decoration made for us (honeymoon special) , the hygiene, the pool and the organisation was marvellous . We had the best holiday experience and this is so far the best stay my husband and I had . Thank you for making my holiday the best ! Keep it up !
Fearless54605154662
09/09/2022 From Tripadvisor
Maryam
It was a pleasure to spend my vacation at Movenpick Resort. They made my vacation more beautiful and wonderful in the true sense of the word. I tried the beach villa and the villa on the ocean, comfortable and beautiful in all its details and with high privacy. I thank all the workers at the resort, and I was very pleased with the presence of workers from Arab nationalities, their way of welcoming With beautiful, friendly and helpful visitors to all visitors and they do their best, and by dealing with them you feel that you are among your family and they meet all your requirements with ease and love, I would like to thank the staff, one by one. Thank you, Samar and Sayed at Latitude Restaurant, for everything you provided with love and happiness. Thank you for the beautiful service to us and all the visitors at the resort. I wish you success. Thank you, Donia and Hamid for the nice welcome and always asking about our stay and making our stay beautiful, thank you Chef Hassan, Reem, David at Uno Restaurant Thank you for the beautiful smile every morning and the most beautiful service I wish you success, thank you dancer Katie for a beautiful performance in the resort I wish you success my dear and we will be back soon Thank you again Movempick Resort for having great staff
Frequently asked questions
Mövenpick Resort Kuredhivaru Maldives is located 45 minutes north of Male International Velana Airport, in the Noonu atoll.
The address for Mövenpick Resort Kuredhivaru Maldives is:
Mövenpick Resort Kuredhivaru Maldives
Kuredhivaru Island, Maldives
20026 Noonu Atoll
Maldives
Mövenpick Resort Kuredhivaru Maldives first opened in November 2018.
Mövenpick Resort Kuredhivaru Maldives offers a number of activities for guests to enjoy, such as:
Canoeing
Catamaran sailing
Water skiing
Fun tube
Wakeboarding
Jet ski tour
Jet blade session
Parasailing
Banana boat
Windsurfing
Windsurfing lessons
Sailing lessons
Snorkelling lessons
Sunset cruise
Starlit cruise
Snorkelling tour
Dolphin and turtle cruise
Snorkelling with mantas
Scuba diving and PADI courses
Tennis
Yoga
Fitness activities
Kids program
Volleyball
Cooking lessons
Wellbeing experiences
Mövenpick Chocolate Hour
Cocktail party
Floating breakfast
Borderless dining
Some of the property amenities at Mövenpick Resort Kuredhivaru Maldives:
Spa
Fine dining venues
Fitness centre
Water sports and dive centre
Pools in all the villas
Coffee machines
Infinity sunset pool
Clinic
Yoga sala
Yoga overwater deck
Pool service
Tennis courts
Volleyball court
Kids' club