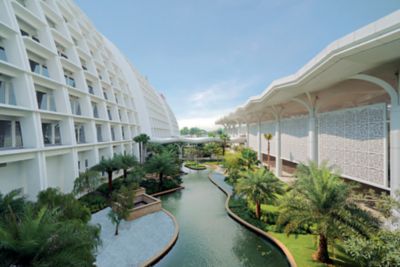 Mövenpick Hotel And Convention Centre Klia
Mövenpick Hotel And Convention Centre Klia
Stay at Mövenpick Hotel & Convention Centre KLIA, our contemporary Kuala Lumpur hotel with Islamic design influences, just 10 minutes to the Kuala Lumpur International Airport (KLIA), 7 minutes to the Sepang International Circuit and 5 minutes to Mitsui Premium Outlet Park. Our 332 luxury hotel rooms at Mövenpick Hotel & Convention Centre KLIA offer great views of the lush gardens of Sepang District and complimentary Wi-Fi. Daily airport transfers are available at specific times. Kindly contact the hotel for the latest schedule.
Our family-friendly hotel in Kuala Lumpur offers something for everyone with a Kids club and outdoor play area to keep the little ones entertained. Discover a range of spa & wellness facilities at Mövenpick Hotel & Convention Centre KLIA.
Take a quick dip in our enchanting swimming pool after a long day of meetings or either sightseeing or enjoy a workout in the well-equipped gym. Savour great food from Malaysia and the wider region in our five restaurants and lounges in Kuala Lumpur. The convention centre and meeting rooms make this upscale Sepang hotel ideal for business meetings and all kinds of events.
Restaurants & Bars
The Place to Savour Life
We believe in indulgence done right at this luxury hotel in Kuala Lumpur, treating our guests to deliciously fresh cuisine, abundant treats and Malaysian flavours that are unmistakably Mövenpick, all served with a generous portion of heartfelt care in all our restaurants.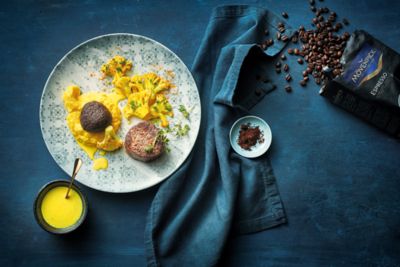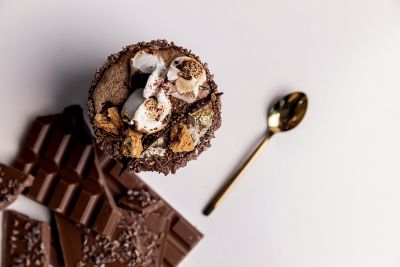 scroll up for previous option
Chocolate Hour
Tick-tock, it's mmm-o'clock at Mövenpick Hotel And Convention Centre Klia. Enjoy 60 mouth-watering minutes of cocoa indulgence every afternoon, making sure your day's a delicious one.
scroll to show detail options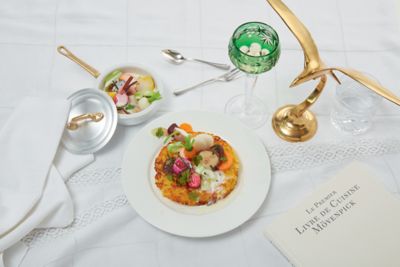 scroll up for previous option
Signature Flavours
Swiss dishes like you've never tasted before. Experience flavours from the Middle East, South East Asia, Japan and Korea in our BBQ restaurant. As well as a fusion of western and Asian specials in Temasya Restaurant.
scroll to show detail options
Facilities & Activities
Where Life Tastes Sweeter
Help yourself to the good life at Mövenpick Hotel And Convention Centre Klia. Enjoy immersive cultural experiences in our five dining outlets, we invite you to take it all in.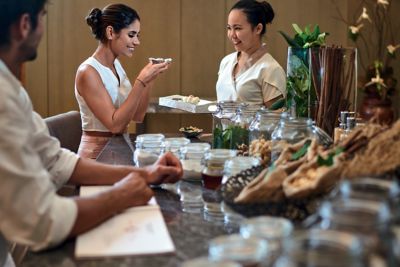 Meetings & Celebrations
Memorable Meetings & Sparkling Celebrations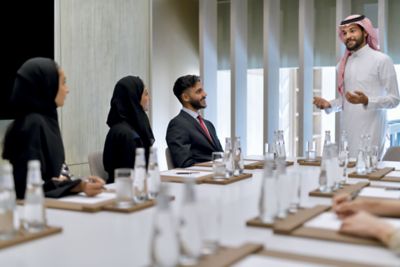 scroll up for previous option
Meetings that satisfy
With 13 enticing venues in KL and a menu of professional services, our meetings solutions are perfect to host small or larger events.
Find out more
scroll to show detail options
Practical Information
Practical Information
Reviews
TripMember06152015
29/01/2023 From Tripadvisor
Less than perfect..
Good service but dated hotel conditions. Very happy, appreciated much the staffing, putting some extra effort to make our overnight stay comfortable. But I need to highlight some points which made our short stay less than perfect. 1. We arrived late and wish to have a quick shower but notice no towels at all in the room. No hands / floor towels too. Call the guest services, they did sent 2 bath towel only. 2...The stagnant water in the shower bay and toilet seat area. 3...The head end night reading light keep dropping offf .. too loose and Nonfunctional. 4. .. Limited choice of TV /movie program. This hotel I believe in good location but maybe no major happenings nearby making its operations difficult.. Anyway thanks for the service.
Sydneyboys
02/01/2023 From Tripadvisor
Good stopover option unique architecture
Excellent transit hotel in need of a little love. The design of this hotel is amazing , with great facilities including pool and gym. Front desk staff were amazing and extremely helpful Very close by to KLIA airport and has shuttle as well as grab taxi is vey easy to get Rooms are large and comfortable Wifi was hit and miss and rooms although clean could use a deep clean and linens replaced towels were a bit worn as were sheets Some crunchy carpet and odd stains on the walls Overall a great value comfortable and different option for a KLIA layover would recommend over other options available The
Jason F
01/01/2023 From Tripadvisor
Please don't stay!
Hotel looks good & Spacious room. But I won't stay again. upon check in I noticed unfriendly staff. The room was dusty, from couch to curtains and toilet ceilings. The toilet didn't have towels. I had to call and wait for 30 mins, towel came and they provided torn ones. Bath soap was not refilled I had to use shampoo on my body. No choice otherwise I have to wait another 30 mins. There was 2 water bottles provided and I called for more - lady who picked up said she will only give me two, I asked for more and she rudely said NO. I told his can I pay? She said NO. U want I give you 4. Being part of a higher class hotel and Accor group I'm shocked…… she was like " negotiating" with me. I called to ask if I can checkout later - the same lady answered and just said no. No explanations. Nothing. She def needs some customer service training. I didn't go for breakfast cos couldn't be bothered to waste my time ….. On a side note….. I ordered room service it was not bad. I enjoyed the food. Thankfully I only needed to stay there for a night….. bye bye and I won't see u again! Even for free….
Superlight88
27/12/2022 From Tripadvisor
Nice building, rooms and staff but maintenance and attention to detail is lacking.
Stayed for a staycation for 2 nights. The building's design is impressive. Cathedral like, but felt quite dead. I guess it was low season. They seem to have major water leak issues as you can see water damage in many areas, inside and out. General cleanliness seems to be lacking or the cleaning staff need glasses. The gym was mediocre as was the pool. No sauna or steam room which was a shame. Room 2116 was good. Large and a decent bathroom, but needed some maintenance. But saying all that, the staff were helpful and friendly and the chocolate hour was a nice touch.
Artistry105
25/12/2022 From Tripadvisor
Nice hotel with 10-15 min drive proximity to KLIA
This is a nice hotel option if you happen to have an overnight layover, but don't want to stay in the hotel inside the terminal/ too close to the terminal (they usually are quite pricey with not so good rooms). The architecture of this building is amazing, and well designed to show some Arabic roots. The rooms are quite spacious! There is a long corridor with access to the bathroom from the bed area or the corridor area. The shower is a bit tricky - somehow whenever I shower the toilet floor becomes wet. Service is good and breakfast has a huge spread. Food is delicious, though for tea you have to order from the waiter (they only have the ever sweet teh Tarik which is readily available). Recommended!