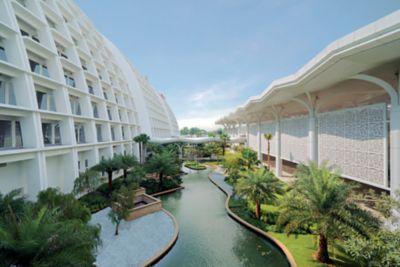 Mövenpick Hotel And Convention Centre Klia
Restaurants & Bars
The Place to Savour Life
We believe in indulgence done right, treating our guests to deliciously fresh cuisine, abundant treats and flavours that are unmistakably Mövenpick, all served with a generous portion of heartfelt care.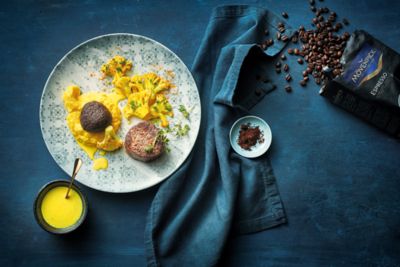 Facilities & Activities
Where Life Tastes Sweeter
Help yourself to the good life at Mövenpick. From sunny pool days to indulgent spa time, energising workouts to immersive cultural experiences, we invite you to drink it all in.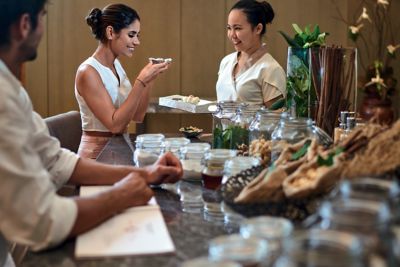 Meetings & Celebrations
Memorable Meetings & Sparkling Celebrations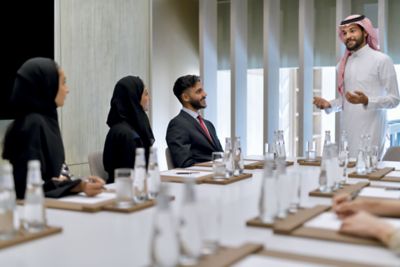 scroll up for previous option
Meetings that satisfy
With enticing venues and a menu of professional services, our meetings solutions are a recipe for success.
Find out more
scroll to show detail options
Practical Information
Practical Information
Reviews
Iandahopkins
13/05/2022 From Tripadvisor
Expected more. Poor transport options
I would have expected a bit more in honesty. Comfortable, but it's nothing more than a spot to rest your head before a flight. When I think of airport hotels, it's often to cater for early morning flights. Mine was 8:40am. However, no shuttle runs to the airport, approximately 5km away until 9am. It's located just a 100 metres away from a mosque so do expect to be woken by morning call to prayer
DSISJ
06/05/2022 From Tripadvisor
Terawikh Staycation 24th April 2022
Checked in on 24/4/2022. Smooth checked in by Ms Amy the Duty Manager. Ms Amy helped resolved my reservation issues. I have earlier booked for 4 rooms by calling the hotel directly but the official record mistakenly reflected it as 1 Room . Fortunately the matter was efficiently resolved by the duty manager, Ms Amy. All rooms were superb in everything including cleanliness etc. Rooms package includes Iftar/Ramadhan breaking fast and Ramadhan Sahur at 430am Both Iftar and Sahur were excellent and the coffee house was linked directly to the Mosque that make it easier for everyone to proceed directly to the Mosque for Isya Terawikh and Subuh prayer Everyone there were attentive and prompt including for example Ms Fina and Syed at the Temasya Coffee House in addition to Ms Amy that were assisting 9 of us since prior to and during the checking in process and again after the checked out process Movenpick is also nearby with the Kuala Lumpur International Airport KLIA and Mitsui shopping outlet. Will return to Movenpick repeatedly beyond Ramadhan as evidenced in me returning for the Iftar on 30/4/2022, a day before Eid ul Fitr Al Mubarak 1443H. Thank you Amy Fina Syed and everyone at Movenpick KLIA 👍👍👍👍👍👍👍👍👍 Dr Syed Iskandar Syed Jaafar Al Madhzar Kuala Lumpur
krekzs2016
29/04/2022 From Tripadvisor
Buffet ramadan
WOW buffet ramadan. Super Wow buffet spread. shocking wow every single bites n food. salute wow to all chef. Smooth wow fnb team. Tq to chef bobby and chef nurhazlin for great wow buffet tour. NASI BRIYANI THE BEST. Rasa mau bungkus bawa balik
izuadillaz2022
27/04/2022 From Tripadvisor
Taraweehcations at Movenpick Sepang.
I had a lovely taraweehcations stay at Movenpick Sepang during 17 - 18 April 2022. The package includes sahur buffet & Ramadhan buffet for 2 adults which I think is very reasonable in terms of price of RM 438.00 per nett. The room was very comfortable. The mosque just situated beside the hotel so it is very convenient for Muslims to perform taraweeh prayer after breaking fast. Sahur buffet was delicious & many choices to choose from. With out a doubt .. the best Ramadhan buffet we ever had .. bountiful, sprawling, flavourable, beautiful & colourful dishes .. from dessert to main course, beverages & more …we really spoilt for choices .. Well done to Chef Bobby Ariff , Chef Alfithri Shah & team for making a twist of local delicacies with an Arabic touch a gastronomic wonderland & created us a warm memorable culinary experience ..Salut! 💖 5🌟1001ramadhanbuffet2022#taraweehcation#Sundayiftar
OCWB
26/04/2022 From Tripadvisor
Excellent customer service.
Visited this resort recently and I was very impressed by the service I received especially from Amy Guest Service Manager. She actually went out of her way to assist me with an alternate restaurant offering beer and wine it had been a long day!! Overall the resort is great and the food is of a high standard. Rooms are spacious and very comfortable. Highly recommended. Jules Filipino Tours.