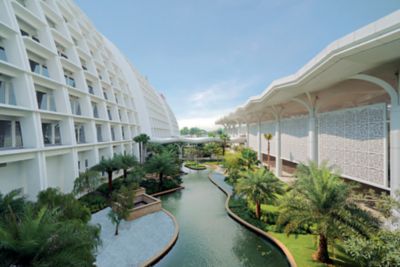 Mövenpick Hotel And Convention Centre Klia
Mövenpick Hotel And Convention Centre Klia
Stay at Mövenpick Hotel & Convention Centre KLIA, our contemporary Kuala Lumpur hotel with Islamic design influences, just 10 minutes to the Kuala Lumpur International Airport (KLIA), 7 minutes to the Sepang International Circuit and 5 minutes to Mitsui Premium Outlet Park. Our 332 luxury hotel rooms at Mövenpick Hotel & Convention Centre KLIA offer great views of the lush gardens of Sepang District and complimentary Wi-Fi. Daily airport transfers are available at specific times. Kindly contact the hotel for the latest schedule.
Our family-friendly hotel in Kuala Lumpur offers something for everyone with a Kids club and outdoor play area to keep the little ones entertained. Discover a range of spa & wellness facilities at Mövenpick Hotel & Convention Centre KLIA.
Take a quick dip in our enchanting swimming pool after a long day of meetings or either sightseeing or enjoy a workout in the well-equipped gym. Savour great food from Malaysia and the wider region in our five restaurants and lounges in Kuala Lumpur. The convention centre and meeting rooms make this upscale Sepang hotel ideal for business meetings and all kinds of events.
Restaurants & Bars
The Place to Savour Life
We believe in indulgence done right at this luxury hotel in Kuala Lumpur, treating our guests to deliciously fresh cuisine, abundant treats and Malaysian flavours that are unmistakably Mövenpick, all served with a generous portion of heartfelt care in all our restaurants.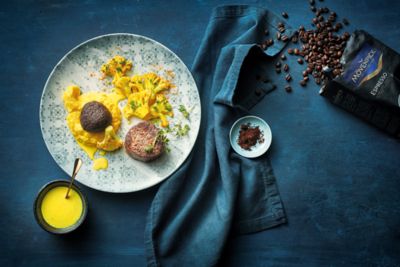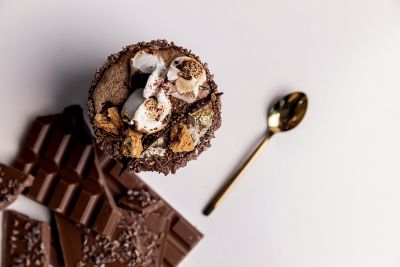 scroll up for previous option
Chocolate Hour
Tick-tock, it's mmm-o'clock at Mövenpick Hotel And Convention Centre Klia. Enjoy 60 mouth-watering minutes of cocoa indulgence every afternoon, making sure your day's a delicious one.
scroll to show detail options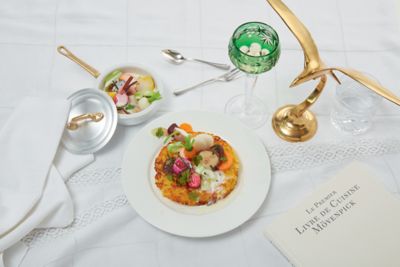 scroll up for previous option
Signature Flavours
Swiss dishes like you've never tasted before. Experience flavours from the Middle East, South East Asia, Japan and Korea in our BBQ restaurant. As well as a fusion of western and Asian specials in Temasya Restaurant.
scroll to show detail options
Facilities & Activities
Where Life Tastes Sweeter
Help yourself to the good life at Mövenpick Hotel And Convention Centre Klia. Enjoy immersive cultural experiences in our five dining outlets, we invite you to take it all in.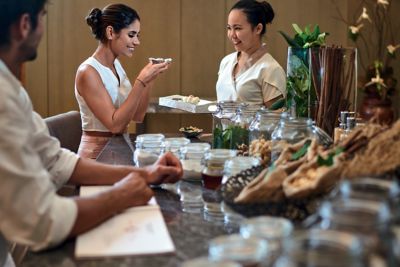 Meetings & Celebrations
Memorable Meetings & Sparkling Celebrations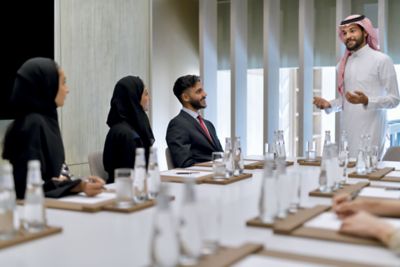 scroll up for previous option
Meetings that satisfy
With 13 enticing venues in KL and a menu of professional services, our meetings solutions are perfect to host small or larger events.
Find out more
scroll to show detail options
Practical Information
Practical Information
Reviews
QF1WORLD
27/09/2022 From Tripadvisor
Beautiful architectural of the hotel
This has got to be one of my favourite hotel for its architectural design. I enjoyed just by walking around on the lobby. Check in agent is very friendly and welcoming. Upgraded my room to deluxe along with complimentary breakfast and lounge access due to my member benefit. It is above my expectations. The room is clean, modern, and large. Bathroom is generously sized, with separate shower and bathtub. Food at the restaurant has nice taste and of good quality. Buffet breakfast has plenty of varieties and good coffee too. However the offerings at the lounge is minimal but good. Good enough to spend your quite time at the lounge. Swimming pool is large enough, however water is a bit muddy, maybe due to some ground works next to it, pretty sure its just temporary thing. The hotel also got a tennis court near the pool area. Pretty awesome hotel. Will definitely stay at this hotel when in the area
rozelotuz
25/09/2022 From Tripadvisor
Nice hotel
Near to airport, the room's size is ok, not too small. The hotel has nice view. But what ruined our stay was the clogged wash basin. In fact both of the dual wash basin. I hope the management will take note of this and make at least a simple check during room cleaning. We love the breakfast buffet by the way. Lots of choices that cater to the taste of both local and international. Overall, i still want to consider this hotel in my future trip to Sepang/Klia.
petabu
18/09/2022 From Tripadvisor
Disappointing
Disappointing The room was a great size and layout, plus the staff were friendly which was nice, and offered free hotel shuttle drop off, although not pick up from the airport for flights arriving after 5pm. It states a 5 star hotel however dirty rooms (shower mould, various marks on the walls) and previous guests room service were still at the door. And my room service was provided in a plastic cup.
Kayown2020
20/08/2022 From Tripadvisor
Full fill guest needs
I was visit last week, its beautiful hotel and friendly staff. Thank you for front of the house staff Miss Amy, she the one handle our c/in and c/out during our visit,she has very good knowledge,friendly and helpful. Kudos to Miss Amy she done very good job. Breakfast at Temasya Restaurant and hi tea was great. Thank you to Temasya Restaurant staff and kitchen team. Definitely will come back again.
lowyingying29
16/08/2022 From Tripadvisor
Overall satisfied
Not bad I would say. It's clean and comfy but one of the lights were broken and became a night light instead lol… The breakfast area was WAY TOO CROWDED considering the pandemic. Nevertheless nasi lemak was good.