Mövenpick Resort & Spa Jimbaran Bali
Arkipela Spa & Wellness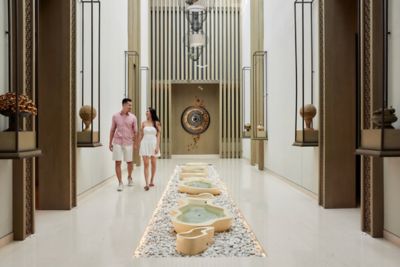 OPENING HOURS Daily from 09.00 am to 09.00 pm
Arkipela Spa & Wellness
by Mövenpick Resort & Spa Jimbaran Bali

Arkipela is taken from the word of 'archipelago' which means a group of island. Honouring a mystical culture rooted in physical, emotional and spiritual balance, Arkipela Spa & Wellness invites guests to a journey across the ancient wisdom and wellness traditions of Indonesia.

From the sprawling rice fields of Bali to the rugged peaks of Sulawesi, each spa journey reveals a hidden path towards greater harmony and a profound connection with the spirit, nature and one another.

By embracing tradition and creating space for positive transformation, Arkipela Spa & Wellness offers an opportunity for awakening, inspiration and revival that will resonate long after leaving the "Island of the Gods".