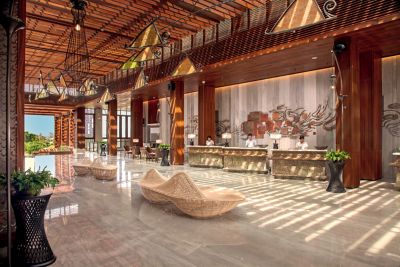 Family lifestyle resort near Jimbaran Beach in Bali
Immerse yourself in island living, a vibrant culinary scene and Balinese wellness at Mövenpick Resort & Spa Jimbaran Bali, a 5-star family resort less than 5 minutes walk from Jimbaran Beach. Relax at the pool with swim-up hammocks or unwind with a massage at our traditional Arkipela Spa.
Indulge in Peruvian-Japanese cuisine at our rooftop bar with stunning ocean views or shop at Samasta Lifestyle Village while your children are having fun in our pirate-themed Meera Kids Club.
Restaurants & Bars
The Place to Savour Life
We believe in indulgence done right, treating our guests to deliciously fresh cuisine, abundant treats and flavours that are unmistakably Mövenpick. Mövenpick Resort & Spa Jimbaran Bali offers an array of five-star dining options throughout the resort for you to enjoy.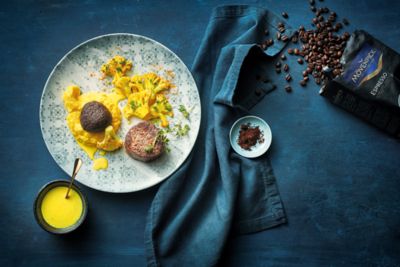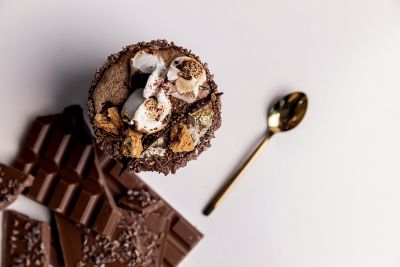 scroll up for previous option
Chocolate Hour
Get a taste of the sweet life everyday at Mövenpick Resort & Spa Jimbaran Bali with the exclusive Mövenpick Chocolate Hour where bite-size chocolate creations are served for you to enjoy.
scroll to show detail options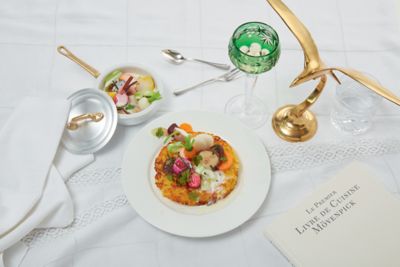 scroll up for previous option
Signature Flavours
Enjoy Swiss dishes at Mövenpick Resort & Spa Jimbaran Bali like you've never tasted before, prepared with care and local produce in our 5-star restaurants.
scroll to show detail options
Facilities & Activities
Where Life Tastes Sweeter
Take in the good life at Mövenpick Resort & Spa Jimbaran Bali. From sunny pool days to luxury spa treatments at Arkipela Spa, yoga classes to immersive Bali experiences, we invite you to take it all in.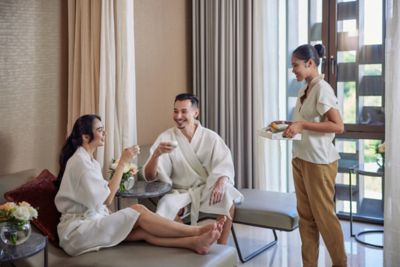 Meetings & Celebrations
Memorable Meetings & Sparkling Celebrations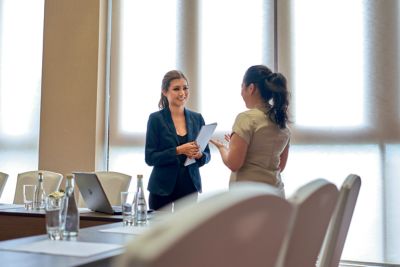 scroll up for previous option
Meetings that satisfy
Provide your guests with a memorable island event or meeting experience at Mövenpick Resort & Spa Jimbaran Bali offering enticing venues and a menu of professional services, ensuring that our meetings solutions are a recipe for success.
Find out more
scroll to show detail options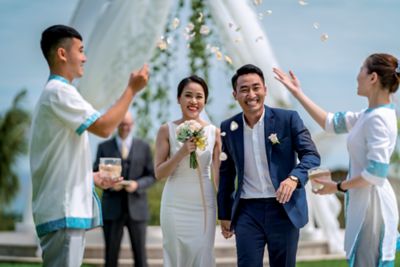 scroll up for previous option
Events bursting with flavour
With a touch of sugar, spice and everything nice, we'll help you celebrate life's rich moments.
Find out more
scroll to show detail options
Practical Information
Practical Information
Reviews
Yanwar
24/09/2022 From Tripadvisor
Cozy hotel in Jimbaran
This hotel is not that big but definitely is well designed Comfortable room and bed. Large spread of buffet breakfast. Nice pool and good small gym . It is located just next to samasta jimbaran with some good restaurants inside the complex. The only thing that this hotel lack of is a private beach like some other more luxurius hotel in Bali.
C2926TIamyh
24/09/2022 From Tripadvisor
Amazing Service
Staff were absolutely amazing, always there to help with anything and the resort itself was beautiful. Walking distance to the beach was very convenient too. Good location if looking for quiet and not parties. The food was a bit hit and miss, some things were delicious and others a bit lacking. But overall, a great place to stay and would recommend.
456MatthewB
20/09/2022 From Tripadvisor
Disappointing return
After being impressed by a previous visit, we were keen to return to this hotel. However, from the start there were signs this wasn't to the standard we remember. 1. We had ordered interconnecting rooms to share with our young children 3 months before, only to be told upon arrival that this wasn't available. We were offered rooms, 1 room apart which meant my wife and I had to split with one child in each room as they were too young to be in a room together. This meant we spent time apart as a family for our holiday & had to transfer clothes for the children between rooms. As we were a returning customer, they upgraded us from the basic room to a pool view room (this meant nothing to us as we don't go on holidays to sit on a balcony to look at a pool). They advised us on arrival to check with them the next day to see if they could give us connecting rooms - I did this & they said they still couldn't. For the rest of our stay they never tried to rectify this. 2. Our rooms were nice, but things were falling apart (door key scanner, luggage rack, tv not fully operational, front door doesn't close properly). Not wanting to let this spoil our trip despite the inconvenience, we put up with this. 3. We received a note under our door on day 3 that our deposit was used up & to see reception. The deposit was $500 & we had only ordered $20 of food, so we were very concerned. I went to speak to them & after 10 mins of investigation, they found they had made a mistake & had included my room rates into this which I had already paid. 4. Preparing for checkout tomorrow, they could not accommodate a late check out for us or a room for us to use until 6pm. I explained the issues we had & they said the room upgrade was compensation. This was not what we were advised & does not offset our inconvenience. I was advised checkout could be 1 on by one staff member, but when he changed shifts, didn't inform the next staff member. 5. We were offered a free photo session by a subcontractor affiliated with the hotel & were sent a price list by the girl manning the desk. The photos were amazing, but when it came time to buying a package from the photographer, the prices were twice the price to what we were sent! He said the prices we received were for something else? We were so disappointed that we said we just wanted the two complimentary photos that had been promised. He began dropping his prices & it was like haggling with a street vendor - not something I expected from the Movenpick. Eventually he agreed to the original price we were quoted. He then said he needed to add 10% on to pay the hotel. We were over it by this stage & began to walk away. what had been a chance to get some nice family memories had turned into a chance to rip us off. He again quickly agreed to not pass this on & we agreed to the original price. They seem disorganised this time, less customer focused & care less. Jimbaran bay is littered with plastic as you wade in the water & there isn't many places to visit around the hotel. For the amount of money you pay, we Will try somewhere else next time.
luoj489
18/09/2022 From Tripadvisor
Pleasant Services
The Movenpick Resort & Spa Jimbaran Bali, just remember this name for one of the best resort in Bali. I have stay for holiday at this resort. Stepping through the lobby, I was immediately struck by the beautiful and friendly reception area. Light, airy and very spacious, very welcoming atmosphere. The staff throughout the hotel were very professional, friendly and extremely helpful. They always greeting and smiling to us. The breakfasts were amazing. The room was very spacious and well equipped with all essentials and fantastic view. I have no hesitation in recommending this resort to the tourists who want to go to Bali. Will be back to this place soon! Special thanks for the very helpful staff (Ms. Eni) to help made this pleasant stay <3
Solanms
17/09/2022 From Tripadvisor
Superb Hotel
Family visiting from U.K. stayed at the Movenpick for 10 night. Beautiful hotel, superb rooms.All the staff can't do enough for you. Rooms cleaned daily, pool area clean with ample space, sun beds any time of the day. Ample food selection for everyone. Can't speak highly enough about this hotel and staff. Recommend to anyone. Thankyou to all the staff for making our stay great.