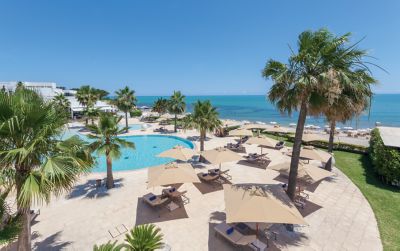 Elegant Boutique Hotel in Gammarth
The Mövenpick Hotel Gammarth Tunis is a unique and modern location for guests who value perfection. Located in an exclusive residential area, our luxury hotel overlooks the beautiful bays of the Mediterranean and the hills of Sidi Bou Said. 
Our 5 star hotel can be easily reached by car from the airport and is only a few minutes away from La Marsa and Carthage.
Explore the range of culinary experiences on offer at Mövenpick Hotel Gammarth Tunis.  We offer two restaurants overlooking the Mediterranean sea. From traditional Moroccan dishes to an all-day a la carta restaurant, there is something for everyone to enjoy.  
Relax on the Gammarth coastline in the Kallisti Spa and enjoy a healing massage or treatment. Take a dip in our indoor pool or jacuzzi or why not work out in the state-of-the-art fitness centre. Mövenpick Hotel Gammarth Tunis is also home to two tennis courts and is in close proximity to an 18-hole golf course
For conferences, weddings and events in Gammarth, we offer five meeting rooms of various sizes accommodating up to 250 guests. All venues are flooded with natural daylight, with the latest audio-visual technology and high-speed internet connection.
Restaurants & Bars
The Place to Savour Life
At Mövenpick Hotel Gammarth Tunis wWe believe in indulgence done right, treating our guests to deliciously fresh cuisine, abundant treats and flavours during their stay in Gammarth Tunis.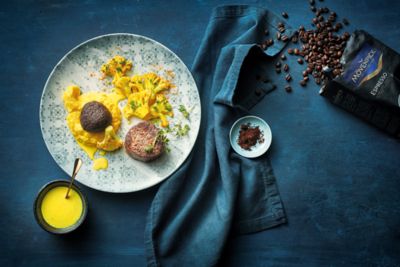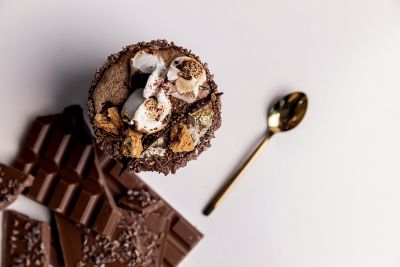 scroll up for previous option
Chocolate Hour
Tick-tock, it's mmm-o'clock, with the 5-star Mövenpick Hotel Gammarth Tunis serving up 60 mouth-watering minutes of cocoa indulgence every afternoon, making sure your day's a delicious one. Join us for Chocolate Hour at Mövenpick Hotel Gammarth Tunis
scroll to show detail options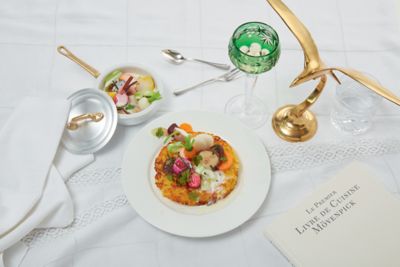 scroll up for previous option
Signature Flavours
Swiss dishes like you've never tasted before, prepared with care and served from the heart in our Mövenpick Hotel Gammarth Tunis restaurant as well as our restaurants worldwide. Includes a daily Chocolate Hour and a variety of local cuisine.
scroll to show detail options
Facilities & Activities
Where Life Tastes Sweeter
Help yourself to the good life at Mövenpick Hotel Gammarth Tunis. From sunny pool days to indulgent spa time at Kallisti Spa, energising workouts to immersive cultural experiences there is plenty to do for guests during their stay.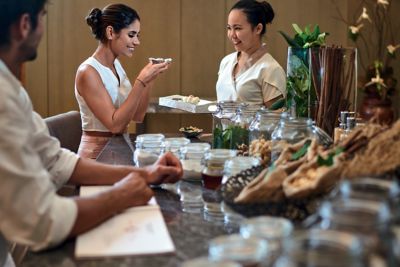 Meetings & Celebrations
Memorable Meetings & Sparkling Celebrations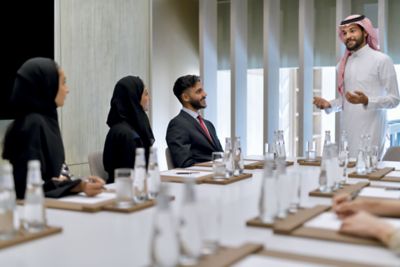 scroll up for previous option
Meetings that satisfy
With enticing venues and a menu of professional services, our meetings solutions at Mövenpick Hotel Gammarth Tunis are a recipe for success.
Find out more
scroll to show detail options
Practical Information
Practical Information
Reviews
ahmedhilal91
29/11/2022 From Tripadvisor
Not to miss in Gammarth
Amazing hotel with perfect location and service on which I have enjoyed my time in Gammarth the most. I'd like to thank the staff for my perfect time there abd specially Mr Jalel and looking forward to seeing you again soon in the future.
hameds981
27/11/2022 From Tripadvisor
Great location
Very good hôtel with a nice location,nice breakfast,good réception and concierge very thanks to Salim ,Haïfa and jallel for their warm welcome for sure i will Côme back again with m'y family and a Friends
HR T
24/11/2022 From Tripadvisor
Amazing experience at the spa
I have been a customers of the hotel for years now, And I must say there is a clear step up especially with the spa, an amazing and relaxing time spent with Amel, Fatma and their very professional team is guaranteed to put you in great shape ! Don't hesitate a second !!
SelimSM
14/11/2022 From Tripadvisor
SPA & Massage
A very warm welcoming smile was given by every member of the staff, joking smiling making you feel comfortable and taken care of. The staff that i have met Fatma, Lilia and Manel were very professional and experienced made our trip there perfect. Tea and snacks were distributed all the time The Hammam and massage were great The sitting areas and the pool were very calm soothing Thank you and i will se you soon!
Guide109212
12/11/2022 From Tripadvisor
Nowhere near a 5star, avoid if you can
Very poor customer service from the catering staff, attitude, and behaviour. Everything is a hassle when it comes to getting something done the right way. Rooms are dated, not very clean, with dirt marks on some of the furniture and actual rust on some appliances in the rooms etc. The beach front rooms have a nice view, but overall you can get a lot more value for money in other places. Would not recommend.