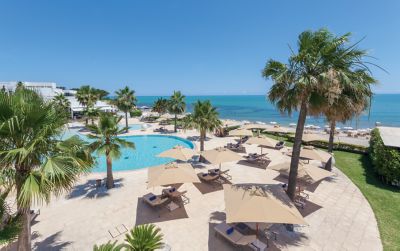 Elegant Boutique Hotel in Gammarth
The Mövenpick Hotel Gammarth Tunis is a unique and modern location for guests who value perfection. Located in an exclusive residential area, our luxury hotel overlooks the beautiful bays of the Mediterranean and the hills of Sidi Bou Said. 
Our 5 star hotel can be easily reached by car from the airport and is only a few minutes away from La Marsa and Carthage.
Explore the range of culinary experiences on offer at Mövenpick Hotel Gammarth Tunis.  We offer two restaurants overlooking the Mediterranean sea. From traditional Moroccan dishes to an all-day a la carta restaurant, there is something for everyone to enjoy.  
Relax on the Gammarth coastline in the Kallisti Spa and enjoy a healing massage or treatment. Take a dip in our indoor pool or jacuzzi or why not work out in the state-of-the-art fitness centre. Mövenpick Hotel Gammarth Tunis is also home to two tennis courts and is in close proximity to an 18-hole golf course
For conferences, weddings and events in Gammarth, we offer five meeting rooms of various sizes accommodating up to 250 guests. All venues are flooded with natural daylight, with the latest audio-visual technology and high-speed internet connection.
Restaurants & Bars
The Place to Savour Life
At Mövenpick Hotel Gammarth Tunis wWe believe in indulgence done right, treating our guests to deliciously fresh cuisine, abundant treats and flavours during their stay in Gammarth Tunis.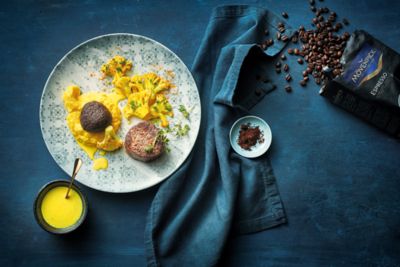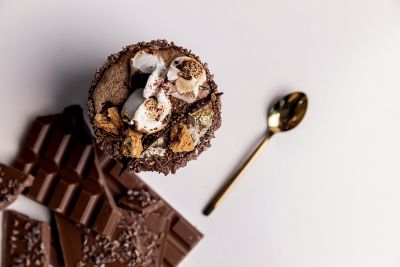 scroll up for previous option
Chocolate Hour
Tick-tock, it's mmm-o'clock, with the 5-star Mövenpick Hotel Gammarth Tunis serving up 60 mouth-watering minutes of cocoa indulgence every afternoon, making sure your day's a delicious one. Join us for Chocolate Hour at Mövenpick Hotel Gammarth Tunis
scroll to show detail options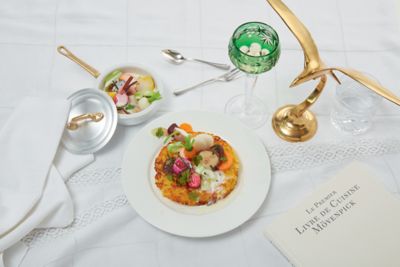 scroll up for previous option
Signature Flavours
Swiss dishes like you've never tasted before, prepared with care and served from the heart in our Mövenpick Hotel Gammarth Tunis restaurant as well as our restaurants worldwide. Includes a daily Chocolate Hour and a variety of local cuisine.
scroll to show detail options
Facilities & Activities
Where Life Tastes Sweeter
Help yourself to the good life at Mövenpick Hotel Gammarth Tunis. From sunny pool days to indulgent spa time at Kallisti Spa, energising workouts to immersive cultural experiences there is plenty to do for guests during their stay.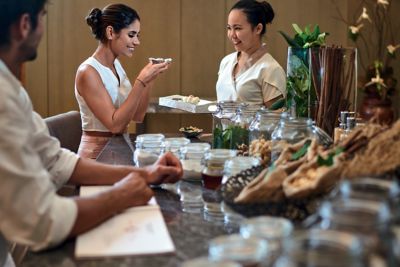 Meetings & Celebrations
Memorable Meetings & Sparkling Celebrations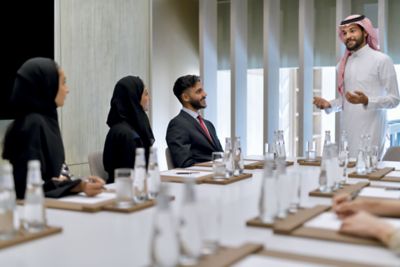 scroll up for previous option
Meetings that satisfy
With enticing venues and a menu of professional services, our meetings solutions at Mövenpick Hotel Gammarth Tunis are a recipe for success.
Find out more
scroll to show detail options
Practical Information
Practical Information
Reviews
S9523XEahmedb
25/09/2022 From Tripadvisor
NOT A FIVE STARS HOTEL
Check in took more than an hour to get the keys to the room. The welcome drink was served after 7h from checking in - and what a drink, the worst lemonade I've ever tasted. THIS ONE IS A HUGE PROBLEM: THERE ARE NO HANDICAPPED RAMPS AND NO ELEVATORS. I have a stroller, it was a nightmare to go in and out of the room, too many stairs. This is a red flag for a 5 stars hotel. The hallways have a musty/moldy smell, they love blaming this to the proximity to the sea but there are techniques and equipment that can fix this. Room is the biggest disappointment, reserved sea view and paid extra for it and I get a partial view room looking at the roof of below rooms. They didn't want to change the room and claimed that all the rooms are full - the hotel didn't seem that busy during breakfast, wtv, when you reserve through Expedia, they give you the worst room they have, this is not the first time that this happens in Tunisia, Expedia's customers are second class customers. That's a shame. Lounge service is the slowest I've ever seen in all the places I've been during all my travels. As I'm writing this review, I've ordered a bucket of ice to cool my drinks, it has been 30min and still no sign of the waiter. He was busy serving other customers except us. Maybe I'm not that appealing, who knows. The shower was broken, the hot water had no pressure and it was not hot enough to be able to take a confortable shower. When I went to express my dissatisfaction about the room, the checkin, the lounge, etc, there was NO EFFORT whatsoever to remediate the situation. Apparently there is someone responsible of customer relations that I'm supposed to talk to if I want to fix this mess, no sign of him/her. I even told them that I will dispute the charges with my bank, and the receptionist said go ahead, I said, you don't care about the customer experience and about a bad review - she said we are fine, thank you for coming. This is not a hotel to stay in and doesn't deserve its 5 stars - maybe 3, just maybe. it's more than enough to have breakfast (just decent breakfast and not expensive) and enjoy the view, THATS ALL.
91andcounting
11/09/2022 From Tripadvisor
3 week business trip
The hotel is beautifully located right on the sea. Pool area is very scenic and enjoyable. I found the service uniformly excellent in all locations (pool, beach area, gym, spa, restaurant, etc.). Front desk staff (Salah) were very helpful, as was concierge Imet. Fitness center and spa were first rate; excellent management by Mme Jihen, Fatma, and Khaoula, and the staff recommendation for therapist Amel was well deserved. Management were always responsive and helpful. Only disappointment; given my stay of some 24 days, the inability of the hotel to upgrade my room. Standard rooms are not noteworthy in any way. Close to many outside dining options. Room service confused my order several times, but Afifa helped straighten it out. I would not hesitate to return!
Nidal Z
11/09/2022 From Tripadvisor
A delightful experience
The hotel is absolutely fabulous it is located in very beautiful hill on Gammarth heights with a stunning view! The food is delicious and the service is excellent! I highly recommend the SPA, the staff is very professional and the hammam is super relaxing.
Kossentini
05/09/2022 From Tripadvisor
What an amazing stay!
What an amazing stay! The hotel is absolutely stunning. The staff are so friendly and attentive. There's no hanging around, the minute you need help or advice, someone is there to guide you or give you what you need. I was impressed by the professional service the hotel offers. I come back to Mövenpick Gammarth every time I visit Tunis even for a short trip, it is absolutely a must have. I stayed in a Junior Suite So luxurious, spacious and clean. Mme Fatma, best Manager ever, Team went above and beyond to make my stay comfortable starting by Salah, Haifa, Wiem and Anis to the night Manager Mr. Med Ali. The nice welcome from Amine and Houssem. Mr Adel Team is as always ready and smiling Bechir, Ezzidine and Mehdi. The hotel has a main beach with stunning Sunrise. I didn't even carry my own beach towels, the beach staff would carry to my lounger, set it all out and even bring me a cooler filled with water bottles! With a stunning SPA Zone so Many Thx to Mme Jihen , Fatma and Amel for the special moment. Re food. The selection of food was incredible. Everything was fresh and tasty. The only thing I would suggest is labels as it's not always easy to know what dish was what! All the waiting staff, again, so friendly and attentive and even tried to give me a particular table that I preferred sitting at. Many Thx to Mr. Anis Team, Akrem for the daily fantastic early Breakfast and absolutely Skander and Marouan for the PRO room Service There is a terrace for chilling out just off of reception, very impressive and again, such a friendly service MR Kamel of course. Over all, the hotel is beautiful, and the staff just as lovely. Cannot fault the service provided in any way. I would definitely stay here again and would recommend to all, solo travelers, couples, families and groups of friends. Thank you Mövenpick Gammarth for an amazing stay! Congratulations for the new Director, we can see the difference 😉
562semiak
05/09/2022 From Tripadvisor
Security staff
Thank you very much Olfa, Linda and Salah for your kindness. An excellent security staff at the reception always available to customers with patience and professionalism. The hotel and its staff are really nice.