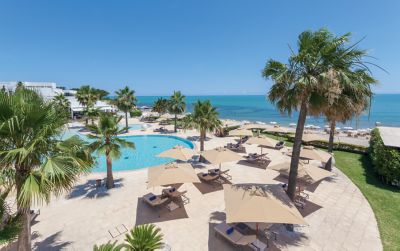 Restaurants & Bars
The Place to Savour Life
We believe in indulgence done right, treating our guests to deliciously fresh cuisine, abundant treats and flavours that are unmistakably Mövenpick, all served with a generous portion of heartfelt care.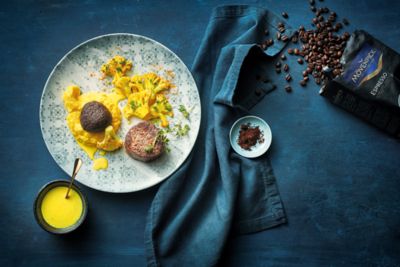 Facilities & Activities
Where Life Tastes Sweeter
Help yourself to the good life at Mövenpick. From sunny pool days to indulgent spa time, energising workouts to immersive cultural experiences, we invite you to drink it all in.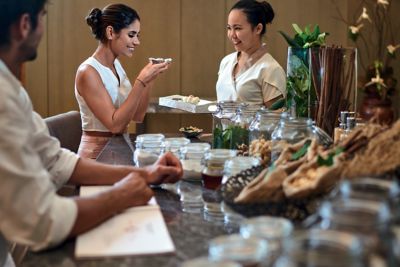 Meetings & Celebrations
Memorable Meetings & Sparkling Celebrations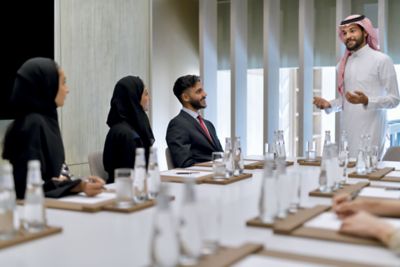 scroll up for previous option
Meetings that satisfy
With enticing venues and a menu of professional services, our meetings solutions are a recipe for success.
Find out more
scroll to show detail options
Practical Information
Practical Information
Reviews
magalipouchin
19/05/2022 From Tripadvisor
The best hotel in Tunis? I hope not
Excellent location and an amazing beach, there is no doubt. The pool area is very pleasant. The main areas of the hotel are quite well maintained. The gastronomic quality is correct. What makes this hotel disappointing is clearly the service; whether at the reception, breakfast, terrace, etc. The feeling is that you are disturbing them, not pleasant, and very slow. Absolutely not professional. It's a pity.
mehdikrekshi
12/05/2022 From Tripadvisor
Relaxing
Relaxing with great service with a wonderful view over the Mediterranean, next time I will definitely have my family over to enjoy such and experience, needs to keep the standard for a long time . 3 nights were not enough I would rather be here for much longer … maybe next time :)
mohamedsM1969JH
28/04/2022 From Tripadvisor
Movenpick - embassy resevation
The placs is amazing, it has a lot of services and nice rooms. The furniture is so comfortable and very beautiful atmosphere. During my 4 nights I could say nothing but the best of resorts (hotels) That I have been in. The cuisine is more than tasty and got good amount of dishes. Deserts weren't the best but it's still acceptable. The customer services is highly appropriate and doing amazing especially one in the reception called reem. She was friendly and totally cooperative.
shagui85
19/04/2022 From Tripadvisor
A weekend in Mövenpick Gammarth
A warm welcome with a hight light smiling from the front desk especially Mrs Fatma the hotel was amazing, nice view and friendly staff and well training by Mr Radhwen F&B manager and Hafssi the main bar it was a nice room with a magnificent view of the pool and sea i highly recommend you this hotel guys
Excursion58367129192
19/03/2022 From Tripadvisor
Very bad experience
Not professional at all. Made pickup from airport and we found a person with them brand but did not help us. Then we had another reservation but the room was not ready and they change it. I think he lost his credibility and staff was not like before.