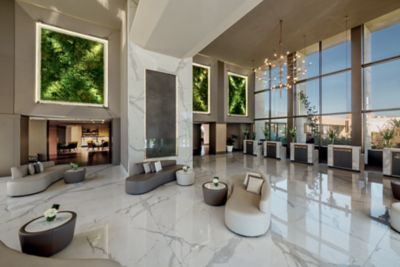 Mövenpick Hotel And Casino Malabata Tanger
Restaurants & Bars
The Place to Savour Life
We believe in indulgence done right, treating our guests to deliciously fresh cuisine, abundant treats and flavours that are unmistakably Mövenpick, all served with a generous portion of heartfelt care.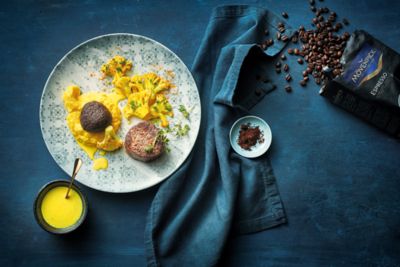 Facilities & Activities
Where Life Tastes Sweeter
Help yourself to the good life at Mövenpick. From sunny pool days to indulgent spa time, energising workouts to immersive cultural experiences, we invite you to drink it all in.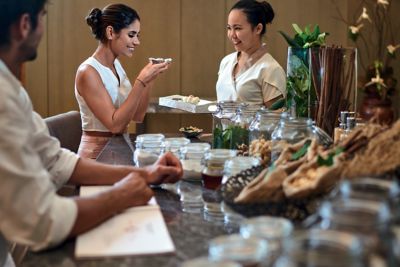 Practical Information
Practical Information
Reviews
Claudiamendez1
18/03/2022 From Tripadvisor
Redbull 100 dirhams!
To be honest. The rooms are fine, the service is fine. Only the pool is a little bit old fashioned. BUT THE 100(!!!!) DIRHAMS FOR ONE REDBULL ROOMSERVICE IS CRAZY!! I understand that redbull is not the cheapest. If it was at a fancy restaurant I could understand. But roomservice this price?? thats not ok! For me it's a reason to not visit anymore.
NawalQ8
17/03/2022 From Tripadvisor
Greeted with flowers
Modern hotel overlooking the Mediterranean Sea with breathtaking view. Spacious rooms with comfortable furniture. Breakfast buffet is offered to satisfy all desires. Arabian tent performing every night with different singers ( Shaima voice is magical). Spa & Full equipped gym available. ATM machine for quick cash withdrawal & exchange service available at front desk . Staff were extremely polite & helpful. We enjoyed our stay . Recommended. NK
nathaliebnii
29/11/2021 From Tripadvisor
Hotel team cares !
A big thank you to the whole team including the reception, assistant manager, restaurant, nurse and doctor. I had an unexpected health issue and received outstanding support from the team. Thank you all again! I am back home and undergo surgery this week.
Halima_HSK
23/10/2021 From Tripadvisor
A wonderful stay
This my first time at Movenpick Tangier and it won't be the last :) I loved every thing about this hotel: new and comfy room, breathtaking view, nice breakfast…and very caring staff! Special thanks to Ms.Manal in the front office, M.Rilof and M.Guezoual.
dinemed
29/09/2021 From Tripadvisor
Excellent weekend
Despite COVID context it was an excellent weekend very kind staff especially reception staff The suite has an excellent sea view All what you need is offert thanks to everyone who serve me Thanks to room service