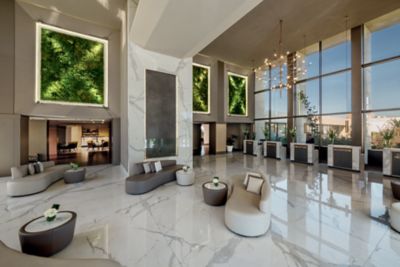 Mövenpick Hotel And Casino Malabata Tanger
Overlooking the Bay of Tangier
Mövenpick Hotel & Casino Malabata Tanger is the perfect location for business or leisure travellers alike. Our 5 star hotel is set amidst beautiful gardens with a huge free-form swimming pool. Situated on the shores of the Atlantic Ocean, our luxury hotel overlooks the beautiful Bay of Tangier and Strait of Gibraltar.
Mövenpick Hotel & Casino Malabata Tanger offers a range of dining experiences to fit the taste and needs of all guests. From our trendy piano bar overlooking the pool to our traditional Moroccan buffet, there truly is something for everyone.
Only a 5 to 10 minute drive from the city centre of Tangier and yet far enough away to offer a calm and relaxing environment, it offers everything you expect from a luxury 5-star hotel. Large rooms, several different sized meeting rooms, a casino, a variety of restaurants and bars and a well-equipped and spacious gym.
Restaurants & Bars
The Place to Savour Life
At Mövenpick Hotel & Casino Malabata Tanger we believe in indulgence done right, treating our guests to deliciously fresh cuisine, abundant treats and flavours that are unmistakably Mövenpick, all served with a generous portion of heartfelt care. Explore Layali Moroccan restaurant and bar, Le Nyx Piano Bar, Le Paradisier and LE Phenix Lobby Bar.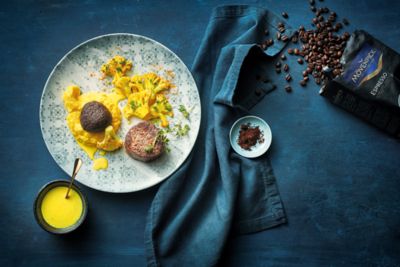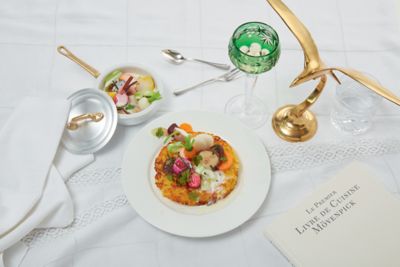 scroll up for previous option
scroll to show detail options
Facilities & Activities
Where Life Tastes Sweeter
Help yourself to the good life at Mövenpick. From sunny pool days to indulgent spa time, energising workouts to immersive cultural experiences, we invite you to drink it all in.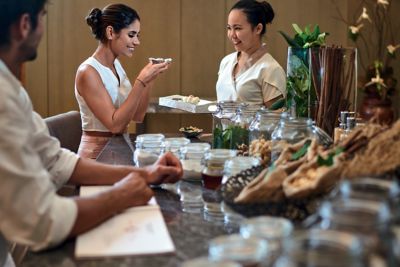 Practical Information
Practical Information
Reviews
Getaway163861
02/08/2022 From Tripadvisor
Absolutely Awful
This hotel is an absolute joke!! Check in took 2 HOURS!! Staff at reception arguing with unhappy guest. Rude staff picking up and hanging up the phone whilst trying to get through to someone. I would never stay here again and would advise anyone else to stay away!!
Stefblaz
01/08/2022 From Tripadvisor
Nightmare
The rooms are not well maintained. The door of the balcony cannot closed properly so it was very noisy. The walls are thin so you live with your neighboors. Very loud music near the pool until midnight, impossible to sleep. A lot of working girls which not fit to a family stay. No respect of the Accor status
505rajag
25/06/2022 From Tripadvisor
Great hotel with potential to improve
Great hotel, in terms of views and the beaches. However, not sure if it's COVID or something else but staff seem to just be sitting around. Room facilities were below average. AC was noisy and didn't work well, printing at checkout was slow and staff seemed languid.
Claudiamendez1
18/03/2022 From Tripadvisor
Redbull 100 dirhams!
To be honest. The rooms are fine, the service is fine. Only the pool is a little bit old fashioned. BUT THE 100(!!!!) DIRHAMS FOR ONE REDBULL ROOMSERVICE IS CRAZY!! I understand that redbull is not the cheapest. If it was at a fancy restaurant I could understand. But roomservice this price?? thats not ok! For me it's a reason to not visit anymore.
NawalQ8
17/03/2022 From Tripadvisor
Greeted with flowers
Modern hotel overlooking the Mediterranean Sea with breathtaking view. Spacious rooms with comfortable furniture. Breakfast buffet is offered to satisfy all desires. Arabian tent performing every night with different singers ( Shaima voice is magical). Spa & Full equipped gym available. ATM machine for quick cash withdrawal & exchange service available at front desk . Staff were extremely polite & helpful. We enjoyed our stay . Recommended. NK