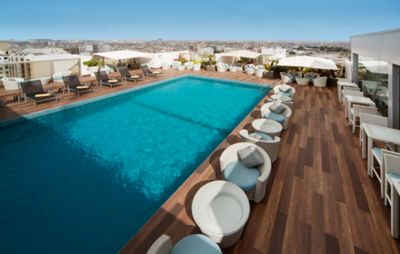 5 Star Hotel Casablanca
The Mövenpick Hotel Casablanca is centrally located within the business district of Casablanca and only a short distance from the Old Medina. The hotel is also easily reachable from both Casablanca Mohamed VI Airport and Casablanca Voyageurs Train Station. Because your arrival is an important point for a successful stay, our hotel offers a Fast Track service as well as Fast Track and VIP transfer package (inside the airport). The service is paid.
Explore a wide variety of conference and meeting spaces are also available in the hotel for events of up to 200 people. From small meetings , to conferences to weddings our hotel offers professional event planners to ensure your event runs smoothly.
Mövenpick Hotel Casablanca offers variety of restaurants to fit the culinary needs of all guests. Our restaurants are open seven days a week. Explore the Casablanca Café, Rooftop Le 16ème and Graffiti. All of them provide international cuisine.
Restaurants & Bars
The Place to Savour Life
We believe in indulgence done right, treating our guests to deliciously fresh cuisine, abundant treats and flavours that are unmistakably Mövenpick, all served with a generous portion of heartfelt care.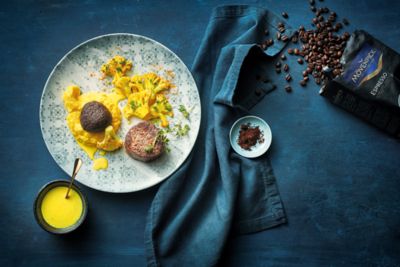 Facilities & Activities
Where Life Tastes Sweeter
Help yourself to the good life at Mövenpick. From sunny pool days to indulgent spa time, energising workouts to immersive cultural experiences, we invite you to drink it all in.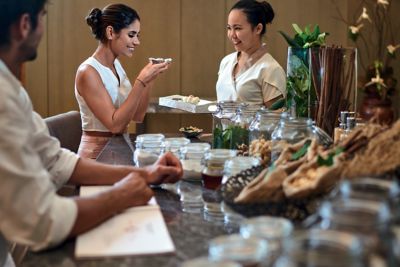 Meetings & Celebrations
Memorable Meetings & Sparkling Celebrations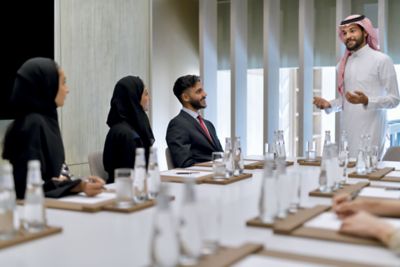 scroll up for previous option
Meetings that satisfy
With enticing venues and a menu of professional services, our meetings solutions are a recipe for success.
Find out more
scroll to show detail options
Reviews
38halae
01/07/2022 From Tripadvisor
Love this place
This place is amazing I can't to go back again and the stuff were nice to me , I want to thank latifa in restaurant she is amazing person Just an amazing hotel Much love for you guys Of course ill be back again
Achille1977
01/07/2022 From Tripadvisor
Great attention, affability and service
Amazing staff that is very customer-focus. I had an emergency health issue during my stay at Movenpick and M. Brouji and M. Idrissi have not spared any effort in supporting and driving me to the nearest clinic in town. A very supportive and very affable staff that made my stay very enjoyable. I have been spending every business trip at Movenpick over the past years and the longevity of the staff with little turnover is what guarantee the quality and consistency of service I have experienced. Thank you!
527trisaa
29/06/2022 From Tripadvisor
Nice hotel
I'm very happy to be with you I would like to thank everyone specially the front office team and everyone in the restaurant , team Spa ,swimming pool very good . big thanks to every one I will return as soon as possible Thankyou again
Kyoual
27/06/2022 From Tripadvisor
Don't have high expectations. Not worth the money.
Room was outdated. Elevator was scary. Bathroom was falling apart. No shower gel available and only 2 towels when we checked in for our anniversary. Room was too small and the phone was disconnected. This hotel does not deserve more than 2 star rating. The lounge was okay. No one acknowledged our celebration. Staff kept talked loud in front of the guests which I'm professional.
orfu1
27/06/2022 From Tripadvisor
not a 5 start hotel. maybe 2.
cranky elevators. electricity and a/c problems in most rooms. had to change 3 rooms until i found calm. not clear how they are on the same chain where other cities worldwide are so much better movenpick. this one is outdated and not well maintained. the rooftop is nice but is really separate from the hotel.
Frequently asked questions
Mövenpick Hotel Casablanca is ideally located in the business district of Casablanca, close to the Old Medina.
Mövenpick Hotel Casablanca is in the heart of the city centre.
Mövenpick Hotel Casablanca's address is:
Rond Point Hassan II, 
20070, 
Casablanca, 
Morocco
Mövenpick Hotel Casablanca is conveniently located close to popular attractions including:
10 minute walk to the shopping district, Maarif
10 minute drive to the historical site, Hassan II Mosque
10 minute drive to the Old Medina and The Bazar
Few steps away is the financial district with head offices of Banks 
Mövenpick Hotel Casablanca has been providing guests with a 5-star hotel experience since 2014.