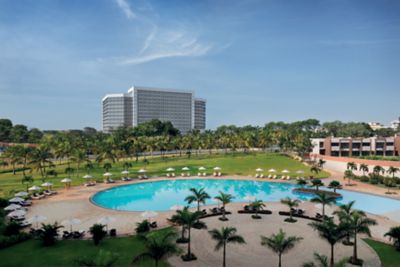 Movenpick Ambassador Hotel Accra
5 Star Hotel in Accra, Ghana
Set in an urban oasis within the central district, our contemporary 5 Star hotel is only 7km from the airport where you will receive a warm Ghanaian welcome and complimentary airport shuttle. The Accra Financial Centre, World Trade Centre, International Conference Centre and Government Ministries are all close by.
Whether you stay in one of our bright and airy classic hotel rooms or one of our stunning suites you'll enjoy a safe and relaxing environment with efficient and attentive service. The modern hotel  rooms and suites feature stunning garden or city views with complimentary Wi-Fi, coffee & tea facilities, 46" flat screen TV's, laptop sized safe and in room ironing facilities.
For a little extra, guests can choose the Executive Club Floor with private check-in and check-out, boardroom and an exclusive lounge with balcony. Enjoy complimentary morning breakfast and evening canapés with selected wines and champagne in an exclusive atmosphere whilst looking over the lavish gardens. All public areas are wheelchair accessible and we have 2 specially adapted rooms suitable for wheelchair users.
A variety of dining options are available, including The Deli, The Pool Bar & BBQ and The Sankofa Restaurant, the inviting hub of the hotel for guests and locals alike featuring sumptuous flavours of the world and a variety of mouth-watering live cooking stations complemented by an 'a la carte' menu which features both international specialties as well as fresh local seafood. 
Conference and event facilities are available on the ground floor and are ideal for organising your business or social events.
Keep yourself in the balance while you travel, renew your energy in our state of the art fitness centre, enjoy an invigorating dip in the expansive lagoon style pool - Accra's largest outdoor swimming pool – or just relax poolside enjoying the lush greenery and animated servers on roller skates presenting refreshments with flourish.
Restaurants & Bars
The Place to Savour Life
At Mövenpick Ambassador Hotel Accra we believe in indulgence done right, treating our guests to deliciously fresh cuisine, abundant treats and flavour. Explore The Deli, The Pool Bar & BBQ and The Sankofa Restaurant, which offer something for everyone at our 5-star hotel.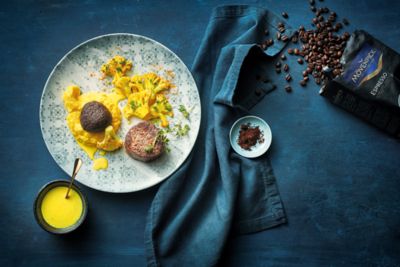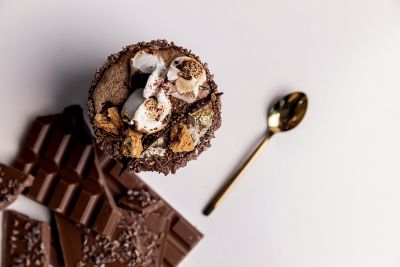 scroll up for previous option
Chocolate Hour
Join us for Chocolate Hour at Mövenpick Ambassador Hotel Accra and indulge in 60 minutes of mouth watering cocoa indulgence during your stay in Accra.
scroll to show detail options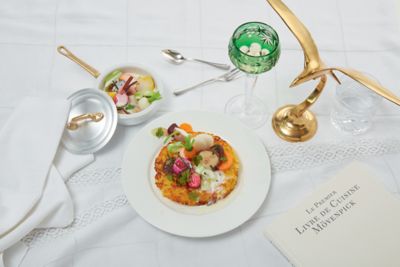 scroll up for previous option
Signature Flavours
Swiss dishes like you've never tasted before, prepared with care and served from the heart in our 5 restaurants at Mövenpick Ambassador Hotel Accra.
scroll to show detail options
Facilities & Activities
Where Life Tastes Sweeter
Help yourself to the good life at Mövenpick Ambassador Hotel Accra. From sunny pool days to indulgent spa time, energising workouts to immersive cultural experiences, we invite you to take it all in. Discover the Executive Lounge where you receive complimentary evening snacks with selected wines and champagne, and offers an exclusive area to relax and unwind.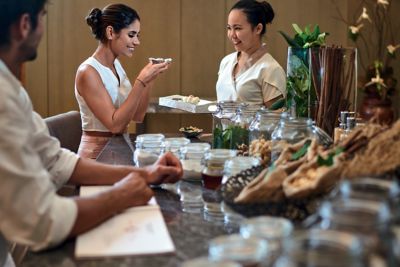 Meetings & Celebrations
Memorable Meetings & Sparkling Celebrations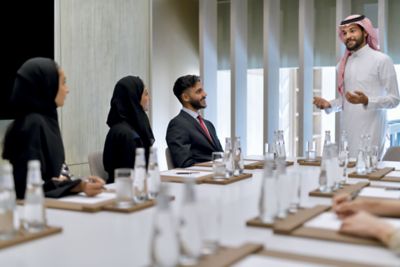 scroll up for previous option
Meetings that satisfy
With enticing venues and a menu of professional services, our meetings solutions at Mövenpick Ambassador Hotel Accra are a recipe for success. Choose from a variety of meeting rooms, boardrooms and ballrooms for your perfect event.
Find out more
scroll to show detail options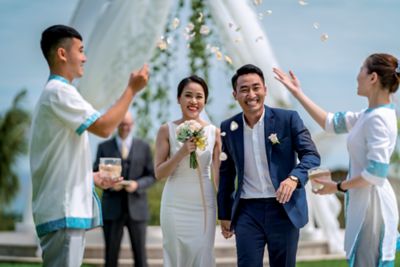 scroll up for previous option
Events bursting with flavour
With a touch of sugar, spice and everything nice, at Mövenpick Ambassador Hotel Accra we'll help you celebrate life's rich moments within our 5-star hotel.
Find out more
scroll to show detail options
Reviews
Albert A
21/11/2022 From Tripadvisor
Unforgettable moment 💓💓💓💓
We really enjoyed our self at the pool bar on the 21st November 2022 the staffs there are very friendly and helpful, service was so so good 💯 i went to two different places to do a surprise birthday party for my darling wife but they couldn't help me through but when I got to Movenpick hotel, Irene has made my dreams came through. I was confused and I don't know what to do but Irene and her team have put a big smile on my face, they have wow me and I will never forget this feeling thanks to Irene, Joseph, Derick and Agnes. Guys you are a star 🌟🌟🌟🌟🌟🌟🌟🌟🌟 will surely bring more business, excellent service Irene I love they way you work from your heart keep it up💖💓 can't thank you enough IRENE💓🙏🙏
ripfitness01031967
14/11/2022 From Tripadvisor
My company is called Rip fitness which is a leisure and fitness company The Movenpick was a perfect fit for us
I've just returned from Ghana on a business trip with 172 of my clients. The hotel staff was fantastic and very accommodating which made my clients experience a good one. The food was off a very high standard and will be back with another group
Debby M
13/11/2022 From Tripadvisor
Great private tours in Ghana
While the hotel was fine I was mostly happy with their Transport Desk who arranged a couple of private tours for me! I was fortunate to have Patrick as my driver and Stephen Komla Kpogoh as my guide. He works with Yoks Travel and Tours. I did a city tour one day and then a Cape Coast tour that included time in Kakum National Park's canopy hike. Stephen was most knowledgeable and shared information on everything. I would highly recommend both of these tours but be sure to request Stephen...he works mostly for the Movenpick, Marriott and Kempinski hotels.
Cruiser498060
26/10/2022 From Tripadvisor
October '22 experience at Movenpick Accra.
Overall Service was really good, special thanks to Samuel Wilford from Movenpick Room Service. Quite impressed with his diligence, friendliness and attention to detail. I would unreservedly recommend the hotel for business or solo travellers.
Vanessa S
11/10/2022 From Tripadvisor
Worst 5 star hotel - needs a refurbishment and a clean
If I could rate this hotel a zero I would. We came here in 2018 and the hotel was lovely. Now in 2022 it's a disgrace. I struggle to see how this hotel is a 5-star. Rooms:- Our room was mouldy. You could see mould on the ceiling and the entire room smelt of mould and damp. We had one towel provided and had to ask for a second bath towel. I was then asked for the number of people staying in the room prior to my request being granted. Seriously? You provide towels based on room occupancy? First time I've heard and seen that with a 5-star. The bathrobes were filthy and the entire bathroom was filthy! See pictures. Pool area- it doesn't take much to use a power hose around the pool to wash off the dirt…. Paint the hotel and change the hallway carpets. It's called maintenance. Late check out We asked for a late checkout till 5pm and we were declined, which is the prerogative of the hotel, fair enough. But don't lie about the hotel being at full capacity. We quickly then went online to book and could find rooms available! That's not professional and that's a lie! Asked to speak directly to the manager and she was too busy to come out to speak to paying guests. Interesting. She then passed on a message for them to charge us half the daily rate if we wanted a late checkout. Seriously, a 5-star hotel? I doubt that! I think the hotel staff confuse subservience with service. I don't need my door opened for me each time I come by. I don't need to be saluted. I just need proper service befitting a 5-star that I pay for.
Frequently asked questions
Mövenpick Ambassador Hotel Acrra is located on Independence Avenue, right next to the National Theatre in Accra Central.
The address for Mövenpick Ambassador Hotel Accra is:
Mövenpick Ambassador Hotel Accra,
Independence Avenue,
PMB CT 343,
Ridge,
Accra
Mövenpick Ambassador Hotel Accra is located in Accra city centre which is close to many popular attractions such as: The National Theatre, Kwame Nkrumah Park and Mausoleum, National Museum, Accra Arts Centre and the famous open-air Makola Market.
Mövenpick Ambassador Hotel Accra was completely rebuilt and opened in 2011.
The languages spoken by staff at Mövenpick Ambassador Hotel Accra include English and French.