Mövenpick Sharm El Sheikh
5 Star Resort in Sharm El Sheikh
Mövenpick Resort Sharm El Sheikh is a 5-star resort that boasts a unique position high above Naama Bay, offering panoramic views across the Bay. Surrounded by five private beaches with warm turquoise waters and colourful fishes. The 5-star resort's elevated position allows all guests to enjoy a breathtaking view of the Red Sea from all its 302 luxury hotel rooms and villas, designed in the magnificent Arabian style.   
Mövenpick Sharm El Sheikh Resort presents a new dimension to the dining experience. Enjoy dining in the most famous Indian Restaurant in Town "Rangoli" or try a selection of oriental grills and traditional Arabian mezzeh at "El Kebabgi".  Eat fresh seafood and a mouth-watering BBQ for lunch at "La Brise" located by the pool. The Main Buffet Restaurant "Liwa" offers international cuisine and daily theme nights.
This luxury resort provides a variety of sports facilities including four tennis courts, a billiard table, table tennis, a diving centre, an excursion centre, horseback riding and a heated swimming pool.  
If you are looking for a place where you can combine business and leisure, then Mövenpick Resort Sharm El Sheikh is the best choice for you. Our meeting room is 195 sqm and can host up to 180 people
The resort also boasts Lotus Spa which includes a state-of-the-art gym, sauna, steam room, jacuzzi and a wide variety of body treatments.
This luxury resort on the magnificent shores of the Red Sea is located only ten minutes from Sharm El Sheikh International Airport and the city centre. Mövenpick Sharm El Sheikh provides both dream vacations and unforgettable business trips at any time of the year.
Restaurants & Bars
The Place to Savour Life
We believe in indulgence done right at Mövenpick Sharm El Sheikh, treating our guests to deliciously fresh cuisine, abundant treats and flavours in all 10 of our restaurants and bars.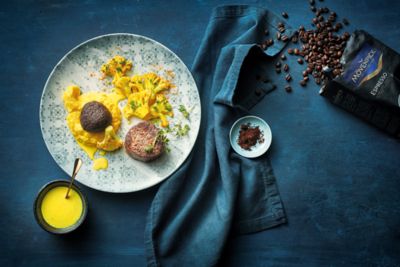 Facilities & Activities
Where Life Tastes Sweeter
Help yourself to the good life and sink into relaxation at the Mövenpick Resort Sharm El Sheikh, where you can enjoy a holiday relaxing by the pool or being active in the gym. We invite you to treat this time as you desire and at your own pace.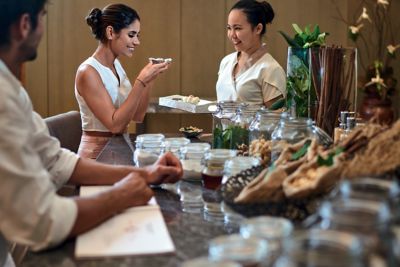 Meetings & Celebrations
Memorable Meetings & Sparkling Celebrations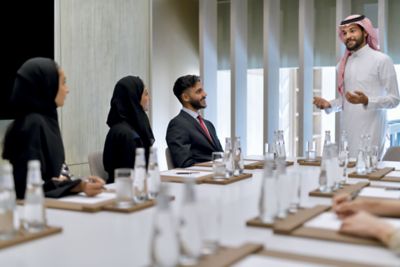 scroll up for previous option
Meetings that satisfy
Mövenpick Sharm El Sheikh offers three state-of-the-art conference rooms that can cater for up to 400 guests. We also offer a professional team on hand to assist with planning and execution of any conference, meeting or celebration at our luxury resort.
Find out more
scroll to show detail options
Pratical Information
Pratical Information
Reviews
Minasam123
16/08/2022 From Tripadvisor
The most bad staff attitude i ever see
the staff are very un professional , nothing clean,8 am i woke up on very loud staff voiceses, everything is not allowed, actually it is a prison, only the view is good, the food without taste, no hygiene, the hotel is so dull and disappointing, they are not allowing visitors (depends on ur nationality), at the night nothing to be done, poor animation team,
abouraya320
11/08/2022 From Tripadvisor
Solo Short vacation in Sharm
Old classic resort in Sharm El Sheikh, large 5 star hotel facility, located on a hill overlooking Naama Bay, with 302 rooms and 4 villas, four beach's and one very large swimming pool. Reasonable area rooms with compact bathrooms. Rooms are furnished with Old furniture and minimum equipment with balcony, Small beds. Small sofa and very old TV and very old phone set. Four restaurants available, main, Italian, Indian and Kabab and two bars. Sea sports available; parasailing, banana, and speed boats. The resort is almost 15 minutes from Sharm El Sheikh International airport. Reasonable quality breakfast usually included in the room rates. Professional and friendly staff, reception, house keeping, guest relations, check in and check out. I met an issue with the food in the swimming pool bar and Mr. Islam the food and beverage director acted by himself to solve it professionally. I intend to revisit the resort in November to enjoy better weather conditions.
keve41
10/08/2022 From Tripadvisor
Movenbick Spa Resort
The best Mohito in all of the universe! Great people, cozy atmosphere, everything is very clear and beautiful. Highly recommended💙💙💙🐪🐪🐪 The food is great! I wish that all of you will be here, indeed!
k0ur0shd
05/08/2022 From Tripadvisor
Russian style: Never come back again…
Visited when it was a Sofitel :now it very Russian friendly …Old infrastructure and poor quality! Price discount is never a good surprise unfortunately, so I remain with a regretful evenings forgotten by 10 days joyful snorkelling. Service remain very friendly and the best beach of the bay…but Likely never come back again!
M4148RPdavidl
02/08/2022 From Tripadvisor
Fantastic Hotel and, most importantly, great staff!
This may be a long'sh review but we had a great stay and wanted to use the opportunity to tell others about what we found to allow them to make informed choices about the hotel. The hotel is only 15 minutes (max) from the airport and is at the end of a long entrance drive with a security gate at the road and another security checkpoint around 500 yds short of the hotel. We always felt safe and secure. All the front of house staff were great. Welcoming, friendly and remember you - if not by name then by room number. The hotel is built on the side of a hill with reception on the top level and 4 beaches at the bottom - all with reefs and great snorkelling. All the rooms face the sea and pool with different levels of view. We were lucky and had rooms that were at the pool level but there are lifts and lots of outdoor stairs. When we weren't diving (the main reason for choosing Sharm el Sheikh), we spent most of our time around the pool where the staff were also friendly and welcoming. Special praise must go to Waleed in the pool bar and Mohammed who looked after the life guards and towel cabin. They were always pleased to see you and always had a smile and said hello. The animation team were also great, particularly Ali, Ahmed (Luci) and Tito who always made time to speak and interact and they certainly made our holiday more enjoyable - even if some of the entertainment was a bit cheesy! There were very few British people/families in the hotel with the majority of the guests being Russian or Eastern European but this was fine for us. We were all inclusive and we could get drinks all day including bottles of water. The only small complaint with the drinks was that around the pool, all drinks were served in single use disposable paper coffee cups which seemed to be a complete waste but I guess this was driven by COVID and may change. Breakfast, lunch and dinner was served in the main Liwa restaurant and was a buffet choice served by the chefs behind screens - again probably due to COVID - but there was always a great choice with the salad bar and bread station being particular highlights. We could also order lunch at the pool bar from a limited all-inclusive menu and used this option when we felt like a change. In the restaurant, rather than going to a bar, drinks were served by a waiter and the only complaint we had was that we were often waiting a long time for drinks. Over the two weeks we were there, we all got to know both Liwa's manager (Hany) and the hotel restaurant manager (Sayed) - both friendly and approachable - and made this comment to them and I am sure that they will take this on-board and do something about it. The hotel has 3 A la Carte restaurants (Indian, Italian and Oriental) and as an all-inclusive guest, we could go to the Oriental restaurant once during our stay. However, we were a little disappointed that, as all-inclusive guests, we did not have access to the full menu and our choice was very limited. Why limit the number of times you can go if the menu is an all-inclusive one? Either way, it was nice to have our food brought to the table. Our visit was made evn more enjoyable by Mohammed (the manager) and the Chef who even dropped by the table to check everything was okay. Perhaps it would be better to open this restaurant up to AI guests to visit at anytime but only from the AI menu or limit the visits but allow access to the full menu - just a thought. The hotel has a SPA and beauty therapy complex too. I have had a pulled shoulder for around 5 months and booked some deep tissue massages and I am glad I did. The SPA was refurbished a couple of years back and, apart from being immaculately presented, is simply a great and chilled out place to be. The hotel management also know this and I often had tea with some of them around 6pm in the SPA reception whilst waiting for my massage. Mohammed-Ali is the SPA manager and is a credit to the hotel. My massages were delivered by Ferdusa (?) and I can highly recommend her. She was professional and talented and managed to resolve my shoulder issues in 6 sessions - thanks. And the green tea is the best I have ever tasted! My wife and my sons girlfriend made full use of the Beauty Treatments - thanks to Safa and Hoda for arranging this along with all the extra help they gave us. They also went horse-riding from the hotels stable and regularly went back to drop in and say hi (along with taking some apple for the horses). All in all, yes we had some small complaints whilst we were there but these issues were resolved instantly and our stay was thoroughly enjoyable and memorable. As I said in the title, this was simply down to the staff - well done!