Mövenpick Sharm El Sheikh
Mövenpick Resort Sharm El Sheikh
Mövenpick Resort Sharm El Sheikh is a 5-star resort that boasts a unique position high above Naama Bay, offering panoramic views across the Bay. Surrounded by five private beaches with warm turquoise waters and colourful fishes. The 5-star resort's elevated position allows all guests to enjoy a breathtaking view of the Red Sea from all its 302 luxury hotel rooms and villas, designed in the magnificent Arabian style.   
Mövenpick Sharm El Sheikh Resort presents a new dimension to the dining experience. Enjoy dining in the most famous Indian Restaurant in Town "Rangoli" or try a selection of oriental grills and traditional Arabian mezzeh at "El Kebabgi".  Eat fresh seafood and a mouth-watering BBQ for lunch at "La Brise" located by the pool. The Main Buffet Restaurant "Liwa" offers international cuisine and daily theme nights.
This luxury resort provides a variety of sports facilities including four tennis courts, a billiard table, table tennis, a diving centre, an excursion centre, horseback riding and a heated swimming pool.  
If you are looking for a place where you can combine business and leisure, then Mövenpick Resort Sharm El Sheikh is the best choice for you. Our meeting room is 195 sqm and can host up to 180 people
The resort also boasts Lotus Spa which includes a state-of-the-art gym, sauna, steam room, jacuzzi and a wide variety of body treatments.
This luxury resort on the magnificent shores of the Red Sea is located only ten minutes from Sharm El Sheikh International Airport and the city centre. Mövenpick Sharm El Sheikh provides both dream vacations and unforgettable business trips at any time of the year.
Restaurants & Bars
The Place to Savour Life
We believe in indulgence done right at Mövenpick Sharm El Sheikh, treating our guests to deliciously fresh cuisine, abundant treats and flavours in all 10 of our restaurants and bars.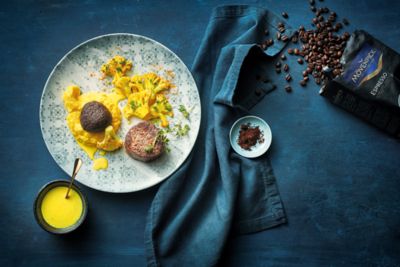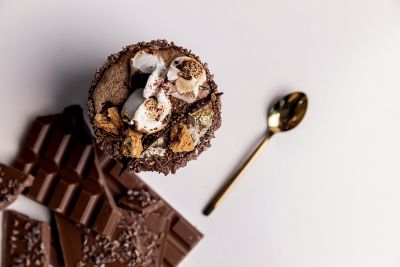 scroll up for previous option
Chocolate Hour
Tick-tock, it's mmm-o'clock, with Mövenpick Sharm El Sheikh serving up 60 mouth-watering minutes of chocolate indulgence every afternoon at Moods Bar-Lobby Bar.
scroll to show detail options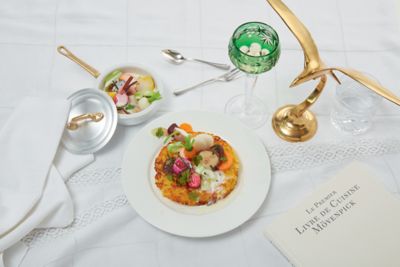 scroll up for previous option
Signature Flavours
Discover a new dimension to the dining experience and dishes like you've never tasted before at Mövenpick Sharm El Sheikh, prepared with care and served from the heart in our 10 restaurants
scroll to show detail options
Facilities & Activities
Where Life Tastes Sweeter
Help yourself to the good life and sink into relaxation at the Mövenpick Resort Sharm El Sheikh, where you can enjoy a holiday relaxing by the pool or being active in the gym. We invite you to treat this time as you desire and at your own pace.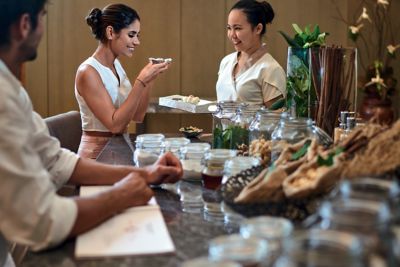 Meetings & Celebrations
Memorable Meetings & Sparkling Celebrations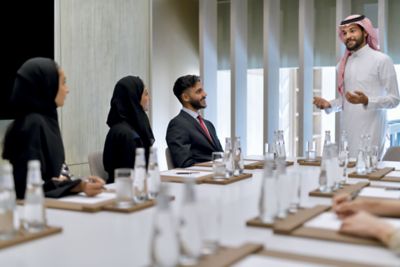 scroll up for previous option
Meetings that satisfy
Mövenpick Sharm El Sheikh offers three state-of-the-art conference rooms that can cater for up to 400 guests. We also offer a professional team on hand to assist with planning and execution of any conference, meeting or celebration at our luxury resort.
Find out more
scroll to show detail options
Pratical Information
Pratical Information
Reviews
rubinas2022
25/09/2022 From Tripadvisor
Movenpick Resort Sharm El Sheikh
My wife and I visited on 11/09/2022 this an incredible hotel with beautiful beaches and panoramic views, with very helpful staff and great food. Rooms were a good size with high ceilings very clean and well designed, especially the balcony for privacy. I think the evening shows need improvement as it was not exciting entertainment there should be live music being played/singing, belly dancing (for the men) and dancing in general and may be competitions for kids like best drawing/colouring/painting. May be an adults disco/dancing theme may be an idea into late evening. Also had a good experience with the Spa Centre at the hotel, Salma and Mohamed are fantastic and can give you an incredible massage. The Hair salon staff Safa, Huda and Ali work really hard to give you a good service. All staff working at the hotel are approachable and always welcoming. I will definitely book this hotel again on my next visit which will be soon. I will also encourage my friends/family to visit Movenpick. I have been to Egypt several times before but never have stayed in a hotel with service like this. Mohammad Sheikh - Leicester, UK
H6900SObilld
24/09/2022 From Tripadvisor
Sub par - not worth the stay
We did 10 days in the movenpick and found the food to be good but everything else completely sub par. We had to walk over 500 meters to the reception on four occasions to have our keys change as they stopped working, all drinks outside of the one restaurant had to be paid for at a price similar to that where we live (near London). I tipped the staff over 6000 Egyptian pounds over the course of the week yet still had to do everything myself. On the last day, even though our flight was not until 20:30, we had to check out at 12:00 (and carry all our luggage to the reception ourselves) and we're made to feel like outsiders and were refused drinks until our transfer pick us up at 17:50. Every time we called reception with an issue we were told they would call us back, yet they never did. I've never left a review before as I feel like most of the time people try their best and I'm not one to complain over the slightest thing, but this hotel made everything so difficult from the time we arrived to the moment we left. Would definitely not recommend, stay elsewhere where food and drinks are more readily available and you get a better standard of service.
jasminelawrence
24/09/2022 From Tripadvisor
Be careful!!
It's a lovely hotel and friendly staff but lacks options in regards to all inclusive.. DONT go all inclusive because you can only eat at 1 of the 4 restaurants for free, although the food if great in this restaurant it would have been nice to visit the others. There is a beautiful bar by the beach called horizon but unfortunately you have to pay for drinks even if your all inclusive…. Don't waste your money on tips because you still have to do everything yourself and looks to me they have to put the tips in and then share it out (which isn't an issue) but this must be why isn't much enthusiasm to help you or serve you. BE CAREFUL ON YOUR LAST DAY! check out is at 12 so they will stop serving you everything from then onwards, our flight isn't until 5:50 so was refused food and drinks! All in all it was okay the room was nice but I wouldn't come again ohh and to mention this is a movenpick hotel but only had four ice cream flavours which were the standard flavours (disappointing) 🙄
Snoozer98
17/09/2022 From Tripadvisor
Cozy Plcae
Pre arrival communication were good check in experience was good the front office were helpful and always smiling! And were certain in accommodating our needs the rooms were great and clean, the view was spectacular many thanks to Mr. Sameh the night manager and the rest of his team Ahmad .. etc, the security is also friendly and helpful! The all day dining restaurant is beautiful and the service team are great! But the food can be improved more, the animation team were helpful and kind Alex & Antonio, the pool bar menu should be improved as well, definitely will be back!
nexha2
12/09/2022 From Tripadvisor
Dissapointed with the Movenpick Resort
First time to Sharm El Sheik, Egypt and very dissapointed with the Movenpick resort 5star!! Stayed for a week from the 4th Sep-11th Sep 2022 Bad points! 1) most of the staff in this hotel not friendly with the guest 2) rooms are old and should be updated 3) cleaning in rooms not good 4) food?? Not really that tasty Good things 1)Nice location and nice to walk inside the resort 2) nice beach 3) nice swiming pool Will I visit again? Will i recomended,?? Is it really 5 star?? My answer is "NO"