Mövenpick Sharm El Sheikh
Mövenpick Resort Sharm El Sheikh
Mövenpick Resort Sharm El Sheikh is a 4-star resort that boasts a unique position high above Naama Bay, offering panoramic views across the Bay. Surrounded by five private beaches with warm turquoise waters and colourful fishes. The 4-star resort's elevated position allows all guests to enjoy a breathtaking view of the Red Sea from all its 302 luxury hotel rooms and villas, designed in the magnificent Arabian style.   
Mövenpick Sharm El Sheikh Resort presents a new dimension to the dining experience. Enjoy dining in the most famous Indian Restaurant in Town "Rangoli" or try a selection of oriental grills and traditional Arabian mezzeh at "El Kebabgi".  Eat fresh seafood and a mouth-watering BBQ for lunch at "La Brise" located by the pool. The Main Buffet Restaurant "Liwa" offers international cuisine and daily theme nights.
This luxury resort provides a variety of sports facilities including four tennis courts, a billiard table, table tennis, a diving centre, an excursion centre, horseback riding and a heated swimming pool.  
If you are looking for a place where you can combine business and leisure, then Mövenpick Resort Sharm El Sheikh is the best choice for you. Our meeting room is 195 sqm and can host up to 180 people
The resort also boasts Lotus Spa which includes a state-of-the-art gym, sauna, steam room, jacuzzi and a wide variety of body treatments.
This luxury resort on the magnificent shores of the Red Sea is located only ten minutes from Sharm El Sheikh International Airport and the city centre. Mövenpick Sharm El Sheikh provides both dream vacations and unforgettable business trips at any time of the year.
Restaurants & Bars
The Place to Savour Life
We believe in indulgence done right at Mövenpick Sharm El Sheikh, treating our guests to deliciously fresh cuisine, abundant treats and flavours in all 10 of our restaurants and bars.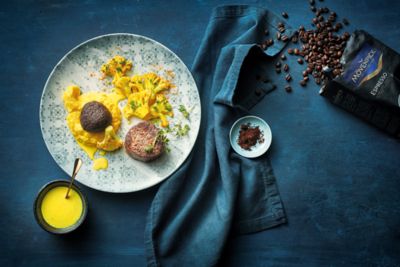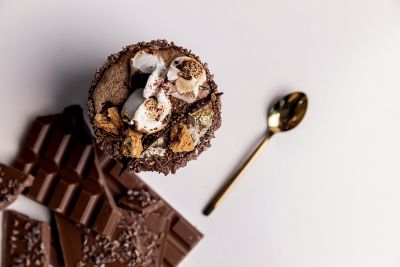 scroll up for previous option
Chocolate Hour
Tick-tock, it's mmm-o'clock, with Mövenpick Sharm El Sheikh serving up 60 mouth-watering minutes of chocolate indulgence every afternoon at Moods Bar-Lobby Bar.
scroll to show detail options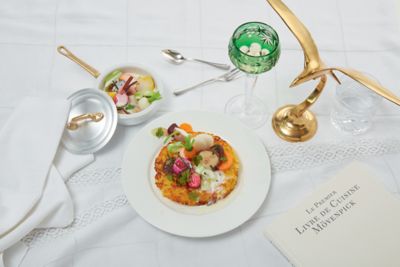 scroll up for previous option
Signature Flavours
Discover a new dimension to the dining experience and dishes like you've never tasted before at Mövenpick Sharm El Sheikh, prepared with care and served from the heart in our 10 restaurants
scroll to show detail options
Facilities & Activities
Where Life Tastes Sweeter
Help yourself to the good life and sink into relaxation at the Mövenpick Resort Sharm El Sheikh, where you can enjoy a holiday relaxing by the pool or being active in the gym. We invite you to treat this time as you desire and at your own pace.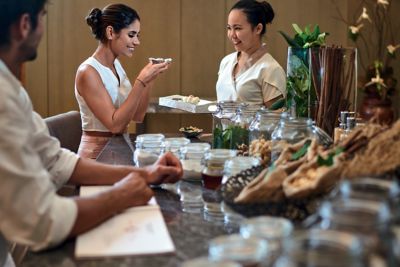 Meetings & Celebrations
Memorable Meetings & Sparkling Celebrations
scroll up for previous option
Meetings that satisfy
Mövenpick Sharm El Sheikh offers three state-of-the-art conference rooms that can cater for up to 400 guests. We also offer a professional team on hand to assist with planning and execution of any conference, meeting or celebration at our luxury resort.
Find out more
scroll to show detail options
Pratical Information
Pratical Information
Reviews
666nusratp
31/12/2022 From Tripadvisor
Average hotel
The hotel grounds are breathtaking and maintained to a good standard however not very accessible for those with mobility issues. The rooms are outdated and could do with a revamp. The fridge, sockets, air conditioner and electrics in the room were temperamental, the fridge hardly cooled anything and the air conditioner only blew out hot air. The buffet was edible but not a lot of variety and luke warm. The children's buffet is limited to rock hard cold pizza, pasta and chips that were drenched in oil and soggy. The all inclusive doesn't include the mini bar in the room, you have to pay an additional charge for the mini bar(I have never known this to be the case for all inclusive). the drinks are served in paper cups and the cut off for the all inclusive is 12pm. There isn't a variety of non alcoholic mocktails for those that don't drink alcohol. Our towels weren't changed regularly despite placing these on the floor after usage, these were folded up and placed back onto the towel racks. Naama bay can be accessed via the promenade and is a 30 minute walk, the old Market is reachable via a taxi ride. It is better to catch a taxi at the bottom of the road near the casino rather than the hotel taxis as they are more expensive. The staff at the restaurants and maintenance staff work hard and make the stay pleasant. Overall not the best 5* I have visited, I wont be returning here in the near future.
Raven_tennes
29/12/2022 From Tripadvisor
Mesmerizing, Relaxing , Awesom Weather & Delicious Food ..
Took A delux double room with pool & panoramic sea view with a sofa included in the room... Room service was great provides you with anything you want ... Employee are friendly and always trying to help in any place reception, pool, sea beaches & bars .. One thing happened after we arrived at the hotel reception area they served me & wife with esspresso as well as juice for my kids wich was great hospitality .. The room view was relaxing and helps for setting your mind free .. There are 2 pools one for the kids and the main pool large and contains activities such as water Ball & kids side and the animation team provides balls for the kids to play with wonderful drinks and ice cream from the pool bar .. There are 4 beaches at the hotel but beach number 4 is the greatest for you can take your snorkling kits and enjoy snorkling with great beatiful coral reefs as well as magnificient various colored fishes... After dinner there are different activities at night wich keeps your night cheerful You won't need to go out from the hotel great great experience thanks for you all ...
NataliyaS128
22/12/2022 From Tripadvisor
do not recommend this hotel for stay
Hotel is russian oriented as majority of guests are from russia. If hotel is full of guests you will experience a lot of rudeness from russian guests in restaurant (not taking care about your private space at all). Staff at reception (Ms. Inga) and Animation team is rude and impolite. Requested not turn on russian music, staff tried to persuade me that it's good and international, so they do not care about guests from Ukraine which is unacceptable for me, my kids and my friends. Territory of hotel is nice and clean. Exception: no rules followed for being in kids pool. Often seen babies in pool without wearing water diapers. Sunbeds overbooked early morning and very often no people using it more then half day. Room cleaning was ok. Restaurant food is normal but nothing special and not much variety of meals.
962samiw
15/12/2022 From Tripadvisor
Wonderful hotel
A beautiful place, a beautiful tourist resort, the hosting is in the best condition, the weather is above excellent, the sea is good, the rooms are clean and good, and the animation team is good and cooperative with everyone and everything is fine
Sholatrabel
14/12/2022 From Tripadvisor
Good resort
A good tourist resort, and the atmosphere of Egypt is very wonderful, and we are happy to be here. There is also a wonderful sea, a wonderful sun, good and clean rooms, and everything is fine here, and thank you very much