Mövenpick Sharm El Sheikh
Restaurants & Bars
The Place to Savour Life
We believe in indulgence done right, treating our guests to deliciously fresh cuisine, abundant treats and flavours that are unmistakably Mövenpick, all served with a generous portion of heartfelt care.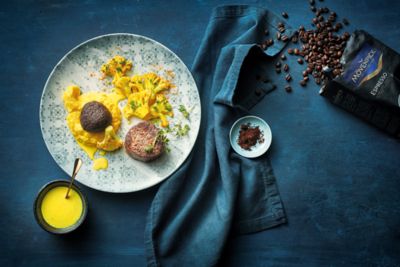 Facilities & Activities
Where Life Tastes Sweeter
Help yourself to the good life at Mövenpick. From sunny pool days to indulgent spa time, energising workouts to immersive cultural experiences, we invite you to drink it all in.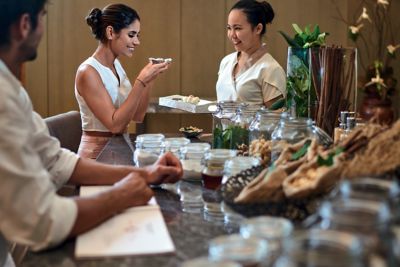 Meetings & Celebrations
Memorable Meetings & Sparkling Celebrations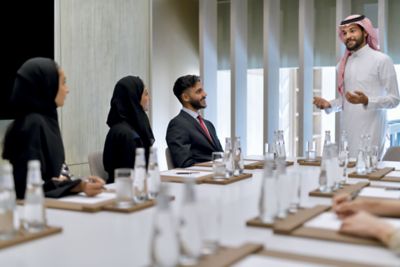 scroll up for previous option
Meetings that satisfy
With enticing venues and a menu of professional services, our meetings solutions are a recipe for success.
Find out more
scroll to show detail options
Pratical Information
Pratical Information
Reviews
mohammedmJ7364TR
29/06/2022 From Tripadvisor
Too overpriced and poor consideration of customer health conditions
I had a very bad experience with the diving centre and watersports activity centre. Firstly, all the activities and diving activities provided by the hotel are extremely overpriced in terms of the actual prices in town. Prior to my diving trip ( to which i paid 950 egyptian pounds for) i experienced a severe pain in my inner ear which lead me to not attend the trip. I had a doctor's note that my ear should not be in contact with water whatsoever. As a sick patient the communication between the different sectors of management lead me to keep moving attempting to get a refund. After a full 9 hours of attempting to get a refund the management of the diving centre provided me with a 50% refund which is appalling considering that the same trip ( not provided by the hotel) costs less than half of the amount paid. I would not recommend doing any activities at the hotel as it is a rip off in plain sight. The hotel does not take into account basic rights and needs of its consumers. Not only did the injury to my ear ruin my stay, but also the fact that i still paid for the trip.
RanaJarrar
22/06/2022 From Tripadvisor
A fun place to spend a vacation with family with no worries or concerns especially if you take the all inclusive package
Great family atmosphere and the entertainment team led by Mr. Ahmad made the stay even more enjoyable. The food was exceptionally good and many varieties to suit every taste. Cleanliness is very high and extremely hygienic in every aspect.
Peter T
20/06/2022 From Tripadvisor
Fantastic holiday
The hotel was lovely and the staff couldn't have been more helpful. Big shout to the restaurant staff they were pleasant, helpful and fun. The animation team changed a few times but Bisho, Happy Bush and Ramzy were hard working and kept us entertained even though some holidaymakers were reluctant to join the fun, unlike us 🤣. The staff working around the pool area were also extremely helpful, Mohamed Ahmed Hassan, the life guard helping our son to improve his swimming ability. Slight negative is the all inclusive not including the Horizon bar, the Indian restaurant and certain restrictions at the poolbar. In my humble opinion it would be better to allow one visit per week to the Indian restaurant and the Horizon bar to be fully included. Also there appeared to be 2 levels of AI?? This did not spoil our stay and looking forward to returning next year. Hopefully the feedback to the wonderful staff gets back to them.
nicolasrs91
14/06/2022 From Tripadvisor
Does not worth it… save your money and go anywhere else
Almost everything was wrong. First, the quality of the buffet was not good (one had to beg the employees to receive the proper food and not the quantity or product that they wanted… seriously they need english lessons urgently) besides that, it is highly recommendable to teach them how to behave in front of the client when the client is speaking (they're picking up the phone, or chatting with others when one was about to order, so of course, you had to wait for them)…. Second: we asked twice (first time it was ignored or badly repaired) to check the AC which was not working properly…. finally for the last night it was solved. But it is incredible that the Hotel is not prepared at all with this minimum requirement when it tends to get hot. Then the attitude of almost 70% of the employees (receptionist at night managing lots of sarcasm and rudeness, beach employees, buffet and also spa people: service we didn't use)…. they were expecting tip all the time (even just for giving you water or ice), and when they didn't received it, they started whispering in Arabic and their attitude got worse… this happened also when the massage ladies came often to offer their services, which we didn't acquire. Very pushy. Also during our stay the ATM didn't work at all, unbelievable. It is incredibly disappointed that you spend your money to get a proper rest but even during beach time, vendors approach you and bother you. Besides all these points, the hotel offers a WhatsApp line, and their feedback is not only poor but also late and confusing. Prices and information that one gets at the reception (check-in time) are outdated (restaurants opening days and prices of the buffet)… Please reader, save your money. This place does not worth it….
Banditttat2
11/06/2022 From Tripadvisor
Great place UNTIL....
The resort is beautiful, the staff really friendly, we had an awesome time, UNTIL my partner got GLASS shards from the jelly stuck in his pallet, they just apologised and really down played this whole dangerous affair, so was pretty disappointed after that