Mövenpick Sharm El Sheikh
Restaurants & Bars
The Place to Savour Life
We believe in indulgence done right, treating our guests to deliciously fresh cuisine, abundant treats and flavours that are unmistakably Mövenpick, all served with a generous portion of heartfelt care.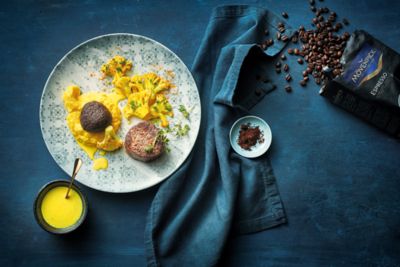 Facilities & Activities
Where Life Tastes Sweeter
Help yourself to the good life at Mövenpick. From sunny pool days to indulgent spa time, energising workouts to immersive cultural experiences, we invite you to drink it all in.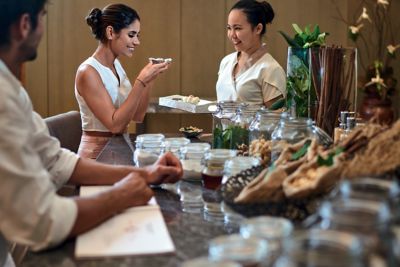 Meetings & Celebrations
Memorable Meetings & Sparkling Celebrations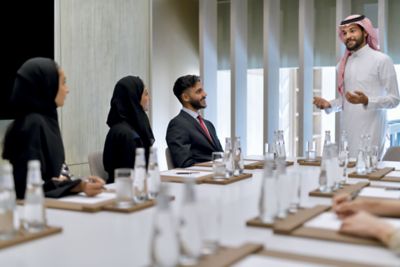 scroll up for previous option
Meetings that satisfy
With enticing venues and a menu of professional services, our meetings solutions are a recipe for success.
Find out more
scroll to show detail options
Pratical Information
Pratical Information
Reviews
keve41
10/08/2022 From Tripadvisor
Movenbick Spa Resort
The best Mohito in all of the universe! Great people, cozy atmosphere, everything is very clear and beautiful. Highly recommended💙💙💙🐪🐪🐪 The food is great! I wish that all of you will be here, indeed!
k0ur0shd
05/08/2022 From Tripadvisor
Russian style: Never come back again…
Visited when it was a Sofitel :now it very Russian friendly …Old infrastructure and poor quality! Price discount is never a good surprise unfortunately, so I remain with a regretful evenings forgotten by 10 days joyful snorkelling. Service remain very friendly and the best beach of the bay…but Likely never come back again!
M4148RPdavidl
02/08/2022 From Tripadvisor
Fantastic Hotel and, most importantly, great staff!
This may be a long'sh review but we had a great stay and wanted to use the opportunity to tell others about what we found to allow them to make informed choices about the hotel. The hotel is only 15 minutes (max) from the airport and is at the end of a long entrance drive with a security gate at the road and another security checkpoint around 500 yds short of the hotel. We always felt safe and secure. All the front of house staff were great. Welcoming, friendly and remember you - if not by name then by room number. The hotel is built on the side of a hill with reception on the top level and 4 beaches at the bottom - all with reefs and great snorkelling. All the rooms face the sea and pool with different levels of view. We were lucky and had rooms that were at the pool level but there are lifts and lots of outdoor stairs. When we weren't diving (the main reason for choosing Sharm el Sheikh), we spent most of our time around the pool where the staff were also friendly and welcoming. Special praise must go to Waleed in the pool bar and Mohammed who looked after the life guards and towel cabin. They were always pleased to see you and always had a smile and said hello. The animation team were also great, particularly Ali, Ahmed (Luci) and Tito who always made time to speak and interact and they certainly made our holiday more enjoyable - even if some of the entertainment was a bit cheesy! There were very few British people/families in the hotel with the majority of the guests being Russian or Eastern European but this was fine for us. We were all inclusive and we could get drinks all day including bottles of water. The only small complaint with the drinks was that around the pool, all drinks were served in single use disposable paper coffee cups which seemed to be a complete waste but I guess this was driven by COVID and may change. Breakfast, lunch and dinner was served in the main Liwa restaurant and was a buffet choice served by the chefs behind screens - again probably due to COVID - but there was always a great choice with the salad bar and bread station being particular highlights. We could also order lunch at the pool bar from a limited all-inclusive menu and used this option when we felt like a change. In the restaurant, rather than going to a bar, drinks were served by a waiter and the only complaint we had was that we were often waiting a long time for drinks. Over the two weeks we were there, we all got to know both Liwa's manager (Hany) and the hotel restaurant manager (Sayed) - both friendly and approachable - and made this comment to them and I am sure that they will take this on-board and do something about it. The hotel has 3 A la Carte restaurants (Indian, Italian and Oriental) and as an all-inclusive guest, we could go to the Oriental restaurant once during our stay. However, we were a little disappointed that, as all-inclusive guests, we did not have access to the full menu and our choice was very limited. Why limit the number of times you can go if the menu is an all-inclusive one? Either way, it was nice to have our food brought to the table. Our visit was made evn more enjoyable by Mohammed (the manager) and the Chef who even dropped by the table to check everything was okay. Perhaps it would be better to open this restaurant up to AI guests to visit at anytime but only from the AI menu or limit the visits but allow access to the full menu - just a thought. The hotel has a SPA and beauty therapy complex too. I have had a pulled shoulder for around 5 months and booked some deep tissue massages and I am glad I did. The SPA was refurbished a couple of years back and, apart from being immaculately presented, is simply a great and chilled out place to be. The hotel management also know this and I often had tea with some of them around 6pm in the SPA reception whilst waiting for my massage. Mohammed-Ali is the SPA manager and is a credit to the hotel. My massages were delivered by Ferdusa (?) and I can highly recommend her. She was professional and talented and managed to resolve my shoulder issues in 6 sessions - thanks. And the green tea is the best I have ever tasted! My wife and my sons girlfriend made full use of the Beauty Treatments - thanks to Safa and Hoda for arranging this along with all the extra help they gave us. They also went horse-riding from the hotels stable and regularly went back to drop in and say hi (along with taking some apple for the horses). All in all, yes we had some small complaints whilst we were there but these issues were resolved instantly and our stay was thoroughly enjoyable and memorable. As I said in the title, this was simply down to the staff - well done!
gwilliams01
31/07/2022 From Tripadvisor
5 Star Hotel…..Not!
If you are looking for a pretend 5 star holiday this is the place to come! All inclusive holiday food average if you want dry meat they supply all day long! Bar menu average but give you small coffee cups with beer in, one drink and it's gone! But if you want internet in the hotel forget it! Internet speed is 1.8 mbps (see attached internet speed pic as evidence) in Europe we get up to 1 Gb. Absolutely nothing works on the internet and I mean nothing so you will end up using 4G which will cost a fortune! Avoid the hotel as this is simply a 3 star hotel at best and I believe there are better hotels around! Best part is the staff they try hard but are up against it and some of the big bosses definitely bully the staff saw it many times quite shameful really!
leer802
19/07/2022 From Tripadvisor
10/10
Excellent Hôtel. Staff is kind. Amazing snorkeling spot just down the beach with a lot of colorful fish swimming near you. Room is nice and air conditioning is good. Taxi service from hotel is great. View from rooms is unique. Hotel is quiet. SPA is great. Swimming pool is beautiful and clean, there is also a good ambiance provided by the staff. Good Buffet, we just wished that the opening hours for the all inclusive buffet could at night could close an hour later. Please give a little TIP from time to time 20 EGP (equivalent to 1 USD) bill to the staff (cleaning room, employee at buffet, and other staff), because they work hard and the average salary in Egypt is very low. It makes a big difference for them and makes them very happy. It also means you are happy with their service. 10/10 We will come back for sure. Lee