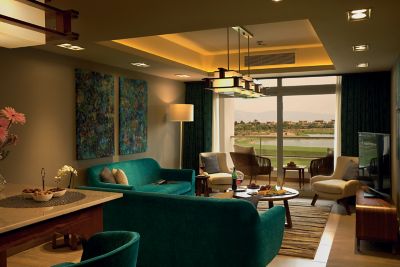 Mövenpick Resort & Golf Einbay DELETE
Restaurants & Bars
The Place to Savour Life
We believe in indulgence done right, treating our guests to deliciously fresh cuisine, abundant treats and flavours that are unmistakably Mövenpick, all served with a generous portion of heartfelt care.
Facilities & Activities
Where Life Tastes Sweeter
Help yourself to the good life at Mövenpick. From sunny pool days to indulgent spa time, energising workouts to immersive cultural experiences, we invite you to drink it all in.
Meetings & Celebrations
Memorable Meetings & Sparkling Celebrations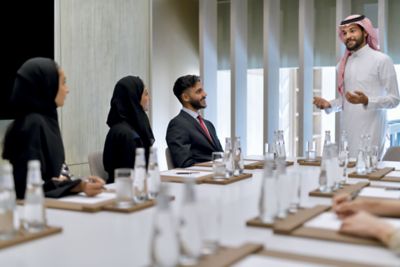 scroll up for previous option
Meetings that satisfy
With enticing venues and a menu of professional services, our meetings solutions are a recipe for success.
Find out more
scroll to show detail options
Practical Information
Practical Information
Reviews
898ronaldg
12/03/2020 From Tripadvisor
Great hotel
We just spend the last 4 days at this Mövenpick hotel and it is great. Nice new hotel with big rooms and a great bathroom. Also the breakfast and diner are outstanding. Nice heated pool outside and also the gym is great with a big variety of techno gym equipment
Waelkhalifa
07/03/2020 From Tripadvisor
Weekend visit
We spent last weekend at the resort, the hotel and rooms are new and clean. Rooms are specious with many aminities, the view on the golf course is very nice. Breakfast and dinner buffets have a wide variety and tastes very good. The beach is a bit far but golf carts are available to take you to and from the beach, takes around 4 minutes. Several nice pools are available at the hotel and one of them is heated. We met Mr Aly Abdallah at the reception he is a very decent and hospitable guy with a high attention to details. Special thanks to Minerva at the front desk and khaled.
107reham
04/03/2020 From Tripadvisor
Celebrating my husband's birthday
First of all I want to thank the welcoming staff especially the front desk Minerva & Mohamed they were really so helpful and nice and I also want to thank the man that guided and helped us with the bags to our room but I don't know his name .. the room was very clean ,the furniture was new and the view was amazing .. the food was incredible , they have wide varieties of food and the pool was very clean but you need to increase the heat in it.The only thing that bothered me was that the water at dinner was with extra charge .. no need to charge for water it's not luxury. Thanks for the beautiful vacation.
MariaA11183
03/03/2020 From Tripadvisor
Maria Adel
The hotel is extremely nice. The quality and variety of food is excellent. The rooms are extremely clean and well equipped. The beach is clean, although a bit far ( 15 mints walk) but the hotel offers gulf cars every hour. The pools are extremely clean as well and there was one heated pool. I totally recommend it
Naglaa F
31/01/2020 From Tripadvisor
Nice View
I stay 3 nights in jan.20 it was very nice vacation with my family ,food is very good quality and varaiety and more items ,thanks for the cheif batal and thanks for mohamed (resturant), also the room was very clean thanks for mohamed h.k ,regarding reception realy all staf very helpfull especially ms. Minerva and mr walid Sure we will recommend this hotel to all my freinds because all staff helpfull and the excwllent service Thank you Nagla