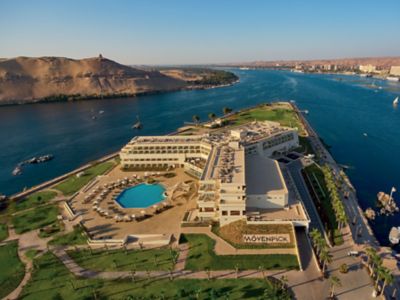 Restaurants & Bars
The Place to Savour Life
We believe in indulgence done right, treating our guests to deliciously fresh cuisine, abundant treats and flavours that are unmistakably Mövenpick, all served with a generous portion of heartfelt care.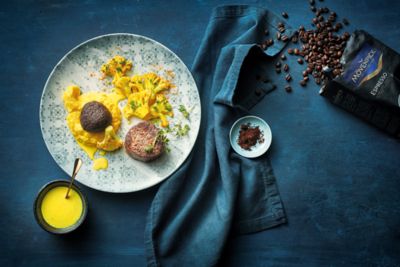 Facilities & Activities
Where Life Tastes Sweeter
Help yourself to the good life at Mövenpick. From sunny pool days to indulgent spa time, energising workouts to immersive cultural experiences, we invite you to drink it all in.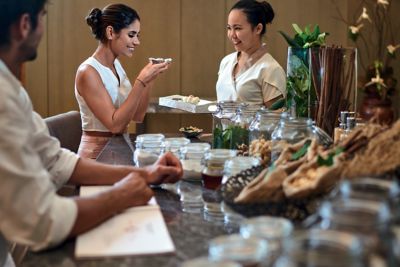 Meetings & Celebrations
Memorable Meetings & Sparkling Celebrations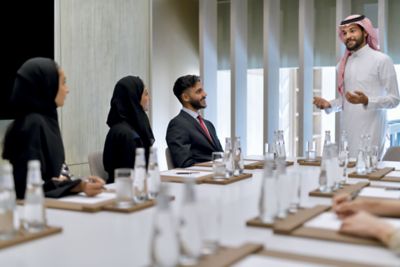 scroll up for previous option
Meetings that satisfy
With enticing venues and a menu of professional services, our meetings solutions are a recipe for success.
Find out more
scroll to show detail options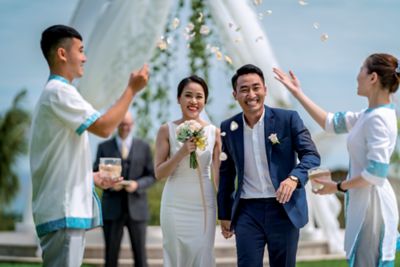 scroll up for previous option
Events bursting with flavour
With a touch of sugar, spice and everything nice, we'll help you celebrate life's rich moments.
Find out more
scroll to show detail options
Reviews
GiologicParadox
15/05/2022 From Tripadvisor
Amazing service, very welcoming and friendly!
We had an awesome experience at the Lobby Bar during our stay! Thank you to Ahmed Salawy and Weal for the amazing service and welcoming atmosphere! They really made our two nights in Aswan very memorable! Five stars for this experience and the entire hotel!
delcorealtor88
15/05/2022 From Tripadvisor
Amazing Resort!
Me and my best friend booked travel through a local company and were given accommodations at the Movenpick Aswan! The hotel is gorgeous, staff is helpful/friendly, the rooms are clean, and the grounds are stunning. I wanted to give a special shout out to the Lobby Bar staff Weal and Ahmed SaLawy who are incredible at making drinks, customer service, and going above and beyond for their customers. If you have a trip to Aswan/Abu Simbel planned by sure to stay at the Movenpick! Thank you for making our first time to Egypt incredible!
ghalston
14/05/2022 From Tripadvisor
Fantastic hotel and super staff
Love this hotel . We spent a week here and it was wonderful . Lobby bar was excellent. Weal , Ahmed Salaway , Said were all professional, great service and good food . Pool was so relaxing. Breakfast was huge and good choices I definitely will be back.
margiritte
14/05/2022 From Tripadvisor
A++++
This resort worth to be A+++ everywhere is excellent starting by nile crusing and food service and hotel ambiance is amazing. All well deserved to be one of best echo and inviromental sustainable resorts with its nature's of green areas and deers house. And chapeaufor the organic farm Idea its go healthy hotel and special thanks to who make this idea and thanks to the PR lady Tizir
NorthStar827549
14/05/2022 From Tripadvisor
Excellent
One of the best hotels in Egypt according to many of our guests from different nationalities, nice location on the island of Elphantine, getting there while enjoying a very qiuck nice boat riding. And noble tomb specially thanks to Tisir for her usual support and nice orientation about the Resort
Frequently asked questions
Mövenpick Resort Aswan is located on Elephantine Island in the middle of the River Nile in Aswan, Egypt.
The address of Mövenpick Resort Aswan is:
Elephantine Island,
P.O. Box 62,
Aswan
81111,
Egypt
There are a variety of popular attractions near Mövenpick Resort Aswan including:
Kitchener's Island
Tombs of the Nobles
Aga Khan Mausoleum
Nubian Museum
Nubian Villages 
Mövenpick Resort Aswan opened its doors towards the end of 1976, was renovated in 2008 and the Elephantine Extension was opened in 2016.
Guests can look forward to a range of amenities at Mövenpick Resort Aswan, including:
2 swimming pools 
Free WiFi
Fitness centre
4 restaurants & bars  
Panorama Restaurant
Accessible facilities
Boutiques / shopping
ATM Machine
Laundry
Organic farm
Tennis court