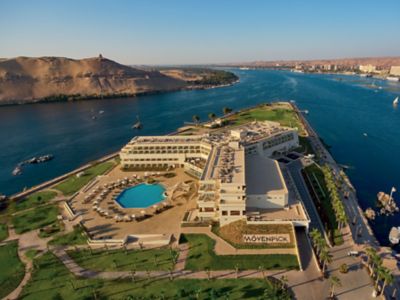 Aswan, the beauty of nature
Pleasing its guests with a spectacular view over the river Nile from 404 elegant rooms, suites, and villas, Movenpick Resort Aswan offers a unique location on Elephantine Island.
It lies within walking distance from the historical Island, touristic and cultural sites. The hotel is only 20 minutes ride from Aswan Airport and 5 minutes from Aswan railway station.
With its unique view, the Panorama Restaurant & Bar has a 360 degree view overlooking the Nile from the highest point in Aswan. For an Egyptian taste, Mezze restaurant is a great place to enjoy an authentic feast while watching sailing feluccas amid picturesque scenery. Enjoy our 70 years of culinary experience in more than five restaurants and bars strategically located in the resort. For an exceptionally magical experience, ask for our felucca dinner catered specially to your taste. Our facilities include Spacious swimming pools, health club, meeting rooms with natural daylight and free Wi-Fi internet is available onsite.
Restaurants & Bars
The Place to Savour Life
We believe in indulgence done right, treating our guests to deliciously fresh cuisine, abundant treats and flavours that are unmistakably Mövenpick, all served with a generous portion of heartfelt care.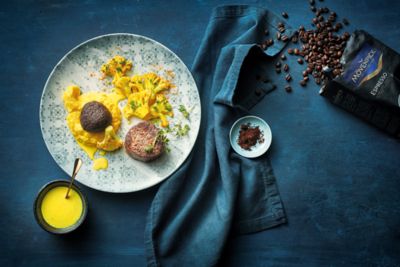 Facilities & Activities
Where Life Tastes Sweeter
Help yourself to the good life at Mövenpick. From sunny pool days to indulgent spa time, energising workouts to immersive cultural experiences, we invite you to drink it all in.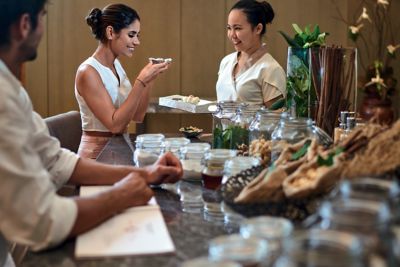 Meetings & Celebrations
Memorable Meetings & Sparkling Celebrations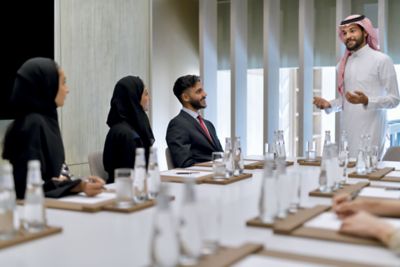 scroll up for previous option
Meetings that satisfy
With enticing venues and a menu of professional services, our meetings solutions are a recipe for success.
Find out more
scroll to show detail options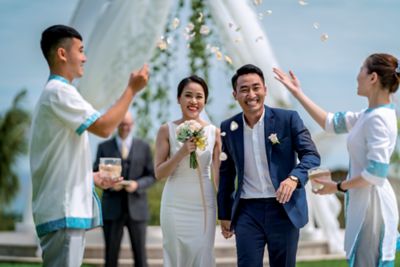 scroll up for previous option
Events bursting with flavour
With a touch of sugar, spice and everything nice, we'll help you celebrate life's rich moments.
Find out more
scroll to show detail options
Reviews
sijelmassih
21/05/2022 From Tripadvisor
Nice place
The hotel is very nice, I am so lucky to stay in such nice and unique place.. the staff is very polite and helpful, the food is delicious and there is varieties in the buffet, cleaning is very good. I will recommend it
Clincherkin
21/05/2022 From Tripadvisor
Booming in the city
Yes it was the fisit word came to my attention to describe The place to everyone who are interested to came to Aswan . I would like to thank chef Hany at buffet and Tisir and Mousa who doesn't leave any efforts to give us a great hospitable and welcoming stay specially when they knew that we are there to celebrate our 2 years anniversary . Thanks for the cake and the special dinner
fifita421
20/05/2022 From Tripadvisor
Beautiful hotel
Beautiful hotel with amazing views, spa, and amazing staff! Defined recommend. The staff was very accommodating and we felt welcomed. All our needs were taking care of. I would come back to this hotel.
Alrondozz
18/05/2022 From Tripadvisor
Chapeau for the new improvements
The stay was amazing and the food was such a magnificent and we knew that's because they had a organic farm and beautiful green area the service and welcoming was amazing and special thanks to all staff and GM for all new improvements that we can touch as we are a regular guests at the hotel and thanks to Roses Tisir for the warm welcome
T G
17/05/2022 From Tripadvisor
Aswan resort - a lovely respite from the hustle bustle! Relax at the Movinpic
The service, ambiance, food and staff at the Movenpic are wonderful. The setting on the Nile is lovely. The rooms are spacious & well appointed. We've enjoyed well made & reasonably priced cocktails at the bar. If you're interested in the perfect burger and a mojito you will not be disappointed. It's a great spot! Tell Khalid Tracy & Jason sent you.
Frequently asked questions
Mövenpick Resort Aswan is located on Elephantine Island in the middle of the River Nile in Aswan, Egypt.
The address of Mövenpick Resort Aswan is:
Elephantine Island,
P.O. Box 62,
Aswan
81111,
Egypt
There are a variety of popular attractions near Mövenpick Resort Aswan including:
Kitchener's Island
Tombs of the Nobles
Aga Khan Mausoleum
Nubian Museum
Nubian Villages 
Mövenpick Resort Aswan opened its doors towards the end of 1976, was renovated in 2008 and the Elephantine Extension was opened in 2016.
Guests can look forward to a range of amenities at Mövenpick Resort Aswan, including:
2 swimming pools 
Free WiFi
Fitness centre
4 restaurants & bars  
Panorama Restaurant
Accessible facilities
Boutiques / shopping
ATM Machine
Laundry
Organic farm
Tennis court